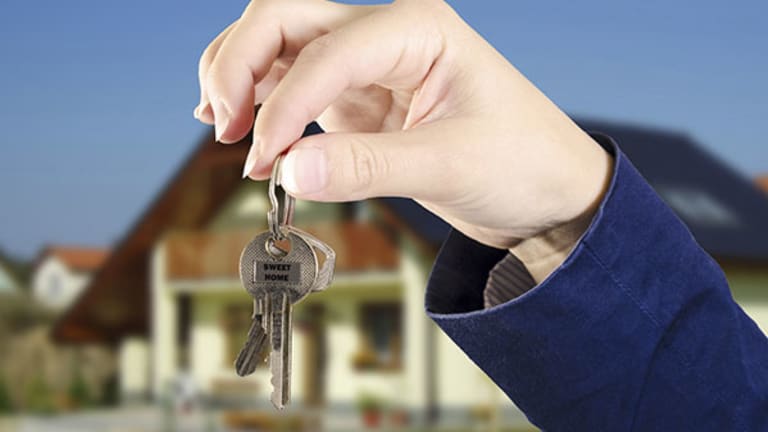 Selling Your House This Winter? Warm Up With These Deal-Closing Tips
Selling your home in the winter is doable -- just think and act 'warm'
January and February aren't exactly ideal months for selling a home, but if you really need to, don't let Old Man Winter stop you from closing a deal.
Maybe you're transferring jobs transfer, getting a divorce or handling the task of selling a parent or grandparent's home after he enters a long-term care facility. All are strong reasons to sell, but in the winter months, closing that deal is an uphill climb, with an abundance of ice patches and looming snow banks in your way.
How to bypass those impediments and sell your home? It may not be as tough as you think, as long as you have a plan.
For starters, know there really is a market for homebuyers in the winter months. According to Realtor.com, December's U.S. housing market may have been "cooler or slower" than the October and November markets, but housing supply is moving faster than last year, with the all-important days on the market housing numbers down 7% on a year-to-year basis. Buyers also saw "fewer choices at the end of the year" and prices were "stronger than usual" as 2016 drew to a close, the company reports.
If you're selling in the winter months, and want your home to stand out, start taking action now, experts tell TheStreet.
"The market definitely slows down in the winter, which you can use to your advantage," says Phillia Kim Downs, real estate agent with Brick & Mortar, LLC, in Brooklyn, N.Y. "Even though there might be less buyers braving the weather, there are always buyers in a situation they need to address -- such as moving, a new job, or a growing family, among other reasons -- and need to purchase during those times. That means serious buyers on a mission to buy that need to get out there and brave the weather conditions no matter what." 
Downs advises keeping your home price reasonable to make a deal. "This may not be the best time to price aggressively on the highest end of the spectrum," she says. "You want to drive traffic to your place even in the cold weather. So, know your local market and check out the properties comparable to your own property in size, features and price. Try pricing it on the lower end of the spectrum as strategy to drive buyer traffic to your property and hopefully to the end result of multiple offers to drive the price up."
Showing a warm and cozy home to would-be byers helps, too.
"You want to layer up," says Suzy Minken, a sales associate at Keller Williams Realty in Short Hills, N.J. "When buyers are coming inside from the cold, the house needs to feel warm and inviting - literally. For sellers that means windows that have just blinds now need to be layered with draperies. Floors that showcase the hardwood now need an area rug to warm up the room. Think creatively - these staging tips represent the complete opposite of what I recommend to my clients who are selling during the hot summer."
Additionally, keep the home warm, Minken says. If you have a fireplace, use it. And turn on the heat inside, as well. "Don't freeze out the buyers," she advises.
Focus on the outside of the home, as well.

"Landscaping usually looks very bleak in the winter," says Sissy Lappin, co-founder of ListingDoor.com in Houston. "I suggest winter grass -- like ryegrass -- to give the lawn some color. If plants are dead, remove them and just add mulch. It's much better to have an empty space than a dead bush."
Inside our out, nothing beats having a clean and decluttered home no matter what the season is, Lappin adds.
Be optimistic, too - there's good reasons for looking at the sunny side of the issue.
Joshua Jarvis, a realtor at Jarvis Team Realty in Duluth, Ga., says there are some distinct advantages to selling your home during the winter that many people miss. "The first one that everyone uses but it's still true - your home looks it's best," Jarvis explains. "Chances are you have holiday things out and have cleaned the home, because you might be expecting visitors. After the holiday stuff is put away the home usually looks clean."
One thing that people miss is the obvious, Jarvis adds. "Most people don't really want to move during the holidays, that means that buyers that are looking are much more motivated," Jarvis says. "In essence, they have to buy a home. After the holidays, the same holds true, but the obvious holiday isn't in the way. Most buyers will want to move during spring or after school -- as will most sellers."

"Lastly, since there are fewer buyers that are more motivated that means less overall showings," he says. "So it's less of a hassle and less people just browsing what's on the market."
Selling a home during the colder winter months isn't easy, but it's doable. Stage your home for the season, think warm thoughts and if you follow the tips above, chances are you'll be pulling your "for sale" sign out of the cold winter ground in no time.