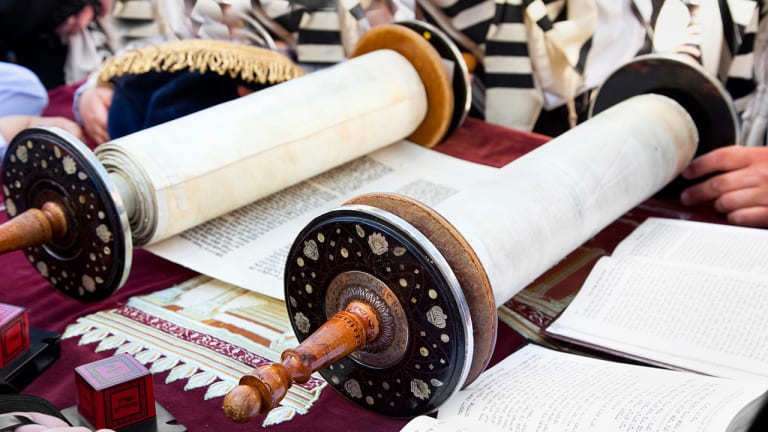 Sell Rosh Hashana, Buy Yom Kippur? This Investor Strategy May Require Your Atonement
One saying on Wall Street advises to sell before the Jewish High Holidays and buy afterward. But Investors should be wary of this guidance..
NEW YORK (MainStreet) — Amid the recent stock market correction and continued volatility which left many investors skittish, some are now pondering their current investment strategy.
This week could prove to be trickier as the Federal Reserve is set to meet and could decide to raise interest rates in nearly a decade. Other investors could fall prey to the belief that certain holidays can influence the outcome of the market with the arrival of Rosh Hashanah.
One saying for equities on Wall Street has historically been to "sell Rosh Hashanah, buy Yom Kippur." Sometimes even a "sell Passover" gets added to the mix. As the Jewish High Holidays are set to start, the mantra is derived from the fact that with "many traders and investors busy with religious observance and family, positions are closed out and volume fades creating a buying vacuum," wrote Jeffrey Hirsch, editor-in-chief of the Stock Trader's Almanac and Almanac Investor newsletter.
Some investors favor methods that attempt to time the market on when they should sell stocks to avoid large losses. This adage follows the belief that selling your stocks before the High Holidays can help investors sidestep declines "while being long Yom Kippur to Passover has produced more than twice as many advances, averaging gains of 6.7%," he wrote.
In 2009 and 2010, these actions "worked particularly well," said Hirsch. "It often pays to be a contrarian when old bromides are tossed around, buying instead of selling Yom Kippur."
But timing the market can be a foolhardy decision as the majority of financial planners advise consumers to stick to the old tried and true method of dollar cost averaging and allocating a certain amount of your salary into a 401(k) or IRA once or twice a month.

Some investors are still fans of this belief, but should remember that the market is more volatile when options expire during the third week of the month, said Don Shelly, finance professor at Southern Methodist University Cox School of Business in Dallas. This year, the options expire between Rosh Hashanah and Yom Kippur.
Historically, September has proven to be a losing month "more frequently than any other month," he said.
"This saying has been around for a long time and some people make the trade," Shelly added. "The 'sell Passover' saying may fit in with the old adage 'Sell in May and Go Away,' which suggests that investors should be out of the market over the summer and get back in on the first of November."
Since 1950, September has proven to be the only month where the S&P 500 declines in value. The S&P 500 has lost 0.26% in the September, but all the remaining months in the year are positive, said Robert Johnson, president of The American College of Financial Services in Bryn Mawr, Pa.
The second worst month historically has been June with a return of 0.23% while the months of October, November and December have had robust average returns of 1.05%, 1.97% and 1.91%, respectively.
"Investors would have historically been better off on the sidelines during September," he said. "Investors who attempt to time the market are generally disappointed. I would advise people to do dollar-cost averaging in a diversified low cost index fund and enjoy the holidays."

This theory is not really "significant," said Matthew Tuttle, portfolio manager of the Tuttle Tactical Management U.S. Core ETF in Stamford, Conn. In years such as 2008 when the market experienced a major crash in September, when that loss was "added to an average, it skews the number and makes it look significant," he said.
Relying on these theories is not trustworthy or a good investment method for your retirement, said Patrick Morris, CEO of New York-based HAGIN Investment Management.
"These things are true, but you can't reliably make money on them," he said. "Everyone has the same data and we have done just as many scrubs, seasonal adjustments, regressions, correlations, tests and optimizations as any quant, and I would never rely on this kind of theory."
Historical correlations should not be viewed as a way to figure out the direction of the market and if a rally will occur.
"The 'Sell in May and Go Away along with the Santa Clause rally are all just the same theory," Morris said. "There are seasonal and exploitable trends in the market. I have heard that the market is more likely to go down on cloudy days or that you should only trade at the open, just before lunch and then 30 minutes to the close."