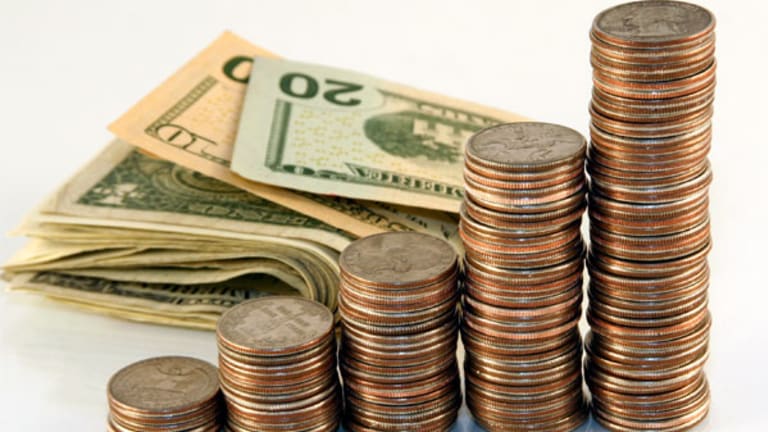 'Selfish' Baby Boomers Give Way More to Charity Than Gen X or Gen Y
But Gen Y, despite underemployment, give a surprising amount, a study finds.
But Gen Y, despite underemployment, give a surprising amount, a study finds.
NEW YORK (
) -- Is it possible the baby boomer generation, 77 million strong, have gotten a bad rap from the media and society?
The conventional wisdom has it the boomers are self-centered and prone to overspending -- on themselves, usually. Nobody is writing best-selling books about the boomers calling them "The Greatest Generation."
But it looks like the boomers deserve better.
Exhibit A in their defense is a
, a Charleston, S.C., nonprofit services provider that shows boomers are far and away the most charitable demographic age group in the U.S.
The study,
Next Generation of American Giving
, measures charitable giving among four major U.S. demographic segments: older Americans (aged 68 and over); boomers (ages 49 to 67); Generation X (ages 33 to 48); and Generation Y (18 to 32).
Also see: Here's How to Teach Your Kids About Money at Any Age>>
Of those groups, baby boomers account for 43% of all charitable giving in the U.S., far and away the largest amount given by the four demographic measured in the study.
"The majority of nonprofit marketing spend and tactics are focused on mature donors," explains Pam Loeb, director of
, which contributed to the study. "However, we are starting to see a shift as boomers become the dominant force in charitable giving and will remain so for quite some time. Now it's more important than ever for nonprofits to understand their donor base."
Of course, boomers are also far and away our largest demographic group by age, so it's hardly a shock to see they give the most money to charity. All told, 72% of boomers gave to charity last year, well above the 59% from Gen X and 60% of Generation Y.
But older Americans really stepped up to the plate with 88% of U.S. seniors donating to charity every year, based on
.
Younger Americans are really starting to give, which is both a welcome trend and a surprise, given the high unemployment rate in Gen Y.
Also see: Parents Are Turning Their Kids Into Spenders>>
That demographic also demands accountability from the charities to which they donate. Sixty percent of Generation Y donors say they want to "see the impact of their donation" directly -- a figure that is well beyond other demographics, Blackbaud reports.
Other key takeaways from the study:
Gen Y is the least likely to support local social services.
Gen X and Gen Y are more likely to support children's charities.
Boomers and Matures are more likely to support veterans' causes.
Gen Y are less likely to support environmental causes.
Gen X and Gen Y are more likely to support human rights and international causes.
If you give to charities, the entire study is well worth a look. Find it
.