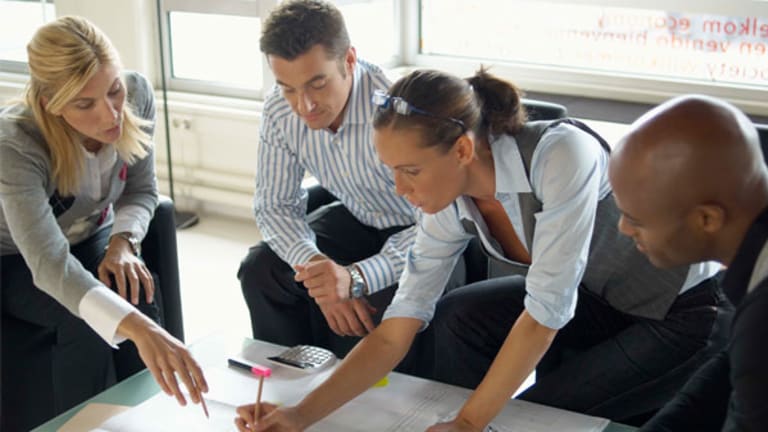 Securities Regulator Targets Broker Conflicts of Interest
Suggestions now could become regulations later.
By Hal M. Bundrick
NEW YORK (MainStreet) ¿ Brokerage firms need to do a better job of identifying and managing conflicts of interest. FINRA, the self-regulatory body of the securities industry, has reviewed a number of large brokerage firms and is urging the industry to become more proactive in protecting investors and minimizing cross-interests.
"While many firms have made progress in improving the way they manage conflicts, our review reveals that firms should do more," says FINRA Chairman and CEO Richard G. Ketchum. "FINRA will continue to assess firms' conflicts management practices and the effectiveness of those practices in protecting customers' interests through its examination and oversight programs."
FINRA says that to better serve clients' interests, firms should implement an approach that begins with a "tone from the top" ¿ a priority to address conflicts that filters though an organization's structures, policies, processes, training and culture.
Selling "house" investment products can present the greatest potential for self-serving benefits and FINRA encourages firms to establish "new product review processes that include perspectives independent from the business proposing products, that identify potential conflicts raised by new products, that restrict distribution of products that may pose conflicts that cannot be effectively mitigated and that periodically re-assesses products through post-launch reviews."
The regulators also believe that to reduce conflicts, broker-dealers with private wealth businesses should operate with appropriate independence from other business lines within a firm.
FINRA is encouraged by firms' general adoption of open product architectures (i.e., the sale of third party in addition to proprietary products) but says brokers should not be pressured to favor proprietary products through sales bonuses and compensation structures that add to potential conflicts of interest.
"Registered representatives still have an incentive to favor products with higher commissions because these produce larger payouts," FINRA says. "Firms should disclose those conflicts in plain English, with the objective of helping ensure that customers comprehend the conflicts that a firm or registered representative have in recommending a product. These conflicts may be particularly acute where complex financial products are sold to less knowledgeable investors, including retail investors."
Matters regarding conflicts of interest are taking a high priority in the investment services industry, as the SEC considers the roll-out of a comprehensive and consistent fiduciary standard of care.
While simply making suggestions now on how brokers should manage conflicts of interest, FINRA says the advice could become regulation later.
"If we find that firms have not made adequate progress, we will evaluate rulemaking to require reasonable policies to identify, manage and mitigate conflicts," the FINRA report says.
--Written by Hal M. Bundrick for MainStreet