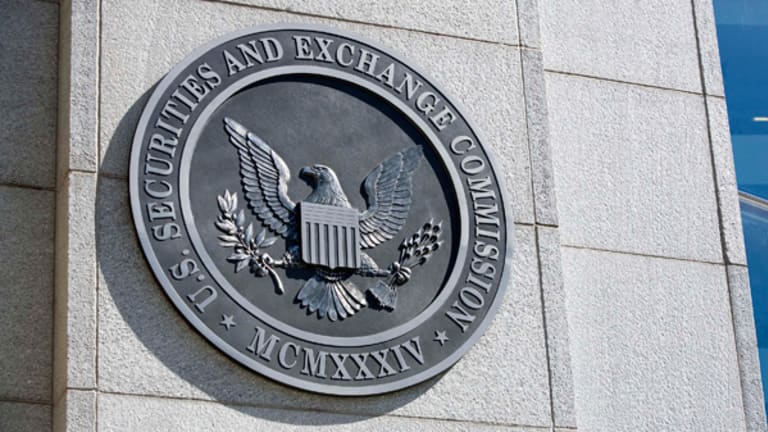 SEC Busts Bogus Bitcoin Bank
Texas man operated Internet-based crypto-currency Ponzi scheme.
Texas man operated Internet-based crypto-currency Ponzi scheme.
By Hal M. Bundrick
NEW YORK (
)--A high-tech currency was at the center of a low-tech fraud, according to the Securities and Exchange Commission. Trendon T. Shavers is said to have sold more than $4.5 million in bogus Bitcoin investments in 2011 and 2012 through his Texas-based company Bitcoin Savings and Trust (BTCST) in what amounted to little more than a Ponzi scheme. Bitcoin is a digital currency without a central authority, traded, as well as used for purchases online.
The SEC alleges Shavers offered and sold 700,000 Bitcoin-denominated investments through the Internet using the handles "Pirate" and "pirateat40." The value of those investments would exceed $60 million at current Bitcoin exchange rates.
Read: Employers Get a New Approach to Matching Personalities to Jobs
Shavers apparently promised investors up to 7% weekly interest based on Bitcoin market activity, but in a typical Ponzi scheme manner, he used Bitcoin from new investors to make interest payments and to cover investor withdrawals on outstanding BTCST investments. The SEC says Shavers also used the funds to trade Bitcoin in his own account as well as pay for personal expenses.
"Fraudsters are not beyond the reach of the SEC just because they use Bitcoin or another virtual currency to mislead investors and violate the federal securities laws," said Andrew M. Calamari, Director of the SEC's New York Regional Office. "Shavers preyed on investors in an online forum by claiming his investments carried no risk and huge profits for them while his true intentions were rooted in nothing more than personal greed."
Read: Get 'Floored' in Real Estate: What's wURKEN?
The alleged Internet-based scam reached far beyond the state of Texas with sales to Connecticut, Hawaii, Illinois, Louisiana, Massachusetts, North Carolina, and Pennsylvania. The SEC says Shavers promoted the scheme on a Bitcoin Internet forum telling prospective investors "I have yet to come close to taking a loss on any deal," and "risk is almost 0."
The SEC alleges that Shavers, who lives in McKinney, Texas, paid 507,148 Bitcoin in investor withdrawals and purported interest payments. He transferred at least 150,649 Bitcoin to his personal account at an online Bitcoin currency exchange. While Shavers suffered a net loss from his day trading, he realized net proceeds of $164,758 from his sales of 86,202 Bitcoin. Shavers transferred $147,102 from his personal account at the online Bitcoin currency exchange to accounts he controlled at an online payment processor, as well as his personal checking account. The SEC says he used this money to pay his rent, utilities, and car-related expenses as well as for food, retail purchases and gambling.
Read: Debt Stress Prevents 1 in 3 Americans From Vacationing
The SEC issued an investor alert regarding the risk of Bitcoin investments, as well as other investment opportunities that promise high rates of return with little or no risk.
"Ponzi scheme operators often claim to have a tie to a new and emerging technology as a lure to potential victims," said Lori J. Schock, Director of the SEC's Office of Investor Education and Advocacy. "Investors should understand that regardless of the type of investment, a promise of high returns with little or no risk is a classic warning sign of fraud."
--Written by Hal M. Bundrick