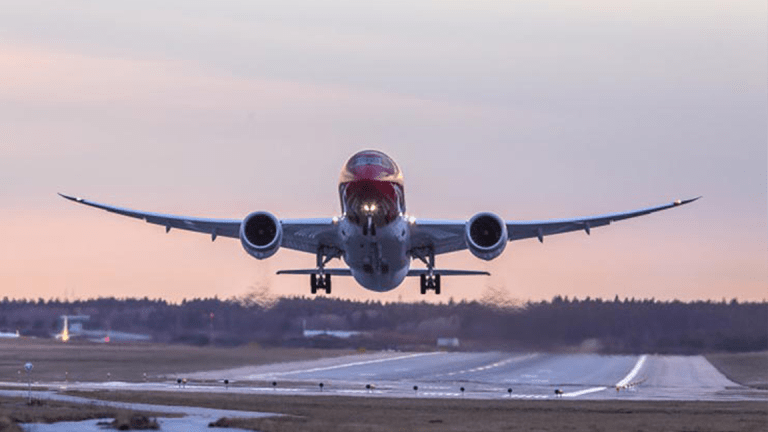 Best Day of the Week to Book a Flight, According to Experts
According to experts, the best day of the week to book a flight is not Tuesday (as many think) - it may be Thursday.
When it comes to airfare and travel, finding the best deal can be a real hassle. With so many airlines, travel sites and booking options, finding the best flight for your budget can feel like a needle in a haystack. Either you find the right flight but wait too long to book it and prices shoot up, or prices seem to mysteriously drop whenever you're not on your computer. Before you hop on a Delta (DAL) - Get Delta Air Lines Inc. Report or JetBlue (JBLU) - Get JetBlue Airways Corporation Report flight, make sure you're actually booking the flight at the cheapest time. 
So, what is the best day to book a flight? 
TheStreet asked experts to weigh in on the best day, time and season to book a flight for a vacation or business trip.
What is the Best Day of the Week to Book a Flight?
For a long time, airfare sites and consumers alike have thought of Tuesday as being the cheapest day of the week to book a flight. But recent research and data suggest something different. According to Patrick Surry, Chief Data Scientist at Hopper, an airfare forecasting site, the best day of the week to book a flight is actually  Thursday. 
"Thursdays are the best days to book both international and domestic flights, as it's the day when most markets (e.g. JFK-SFO; SJC-LAX; BOS-LHR; etc.) have discounted prices," Surry told TheStreet in a note. "Thursdays have a domestic potential savings of 3.4% or about $10, and an international potential savings of 3.5% or about $25, if we're approaching the problem from a full-day perspective." 
Sites like Hopper or Expedia (EXPE) - Get Expedia Group Inc. Report use data to get you the best deal. And, according to Surry, this scientific process helps you keep track of when certain flights drop in price.
"Use an app like Hopper, which uses trillions of data points to tell you exactly when to book for the best deals," Surry says. "The app will watch your specific trip and send you a notification when the price drops to its lowest predicted point." 
"As a general guide, if you're traveling to a traditional business destination (i.e. New York, Washington, D.C.), try to book at least three months in advance. If your trip is taking you somewhere that's more traditionally leisure-focused (i.e. Hawaii, Cancun), try to book at least one month in advance to make sure you don't overpay," Surry said.
However, experts from Expedia told TheStreet that getting the cheapest flights may be more dependent on the day of departure - not the day you book.
"For our 2018 Air Travel Outlook report we analyzed flight data and found that Thursdays and Fridays are the cheapest days to depart on a trip," Christie Hudson from Expedia told TheStreet in a note. 
When booking flights, be sure to check prices for both the day of your departure and the day you're booking to find the best deal. Additionally, Expedia recommends choosing red-eye or non-direct flights to save money, since they aren't as in-demand as direct flights. 
Are Prices Cheaper on Tuesdays?
For a while, research showed that Tuesdays may have been the cheapest day to book a flight. But recent data has dispelled this myth.
"It used to be travelers could find the best airfare prices on Tuesdays," Hudson says, "but as airlines have transitioned to using computers to determine pricing based on demand, it's no longer as easy to pinpoint a specific date or time to buy." 
"Our research shows that it's less about which day of the week you book, and more about which day you start your trip," Hudson said.
Still, despite the best day usually being Thursday to book domestic and international flights, Surry of Hopper asserts that specific hours on Tuesday may actually be cheaper for certain flights.
"The best hour to book domestic flights, however, is Tuesdays at midnight (6% potential savings, or an average of $18)," Surry said.
So while the best day to snag cheap flights to domestic and international locations is generally Thursday, make sure to check out your options at midnight on Tuesdays to compare.
Best Day to Book Domestic and International Flights
When it comes to flying domestically or internationally, experts seem to disagree slightly on the best day to book. 
For Expedia experts, both domestic and international flights diverged from Hopper's. 
"Whether you're booking a domestic or international flight, our research shows Sundays are the cheapest day to book," Expedia claims. 
However, according to recent data analysis for 2018, Surry claims something different. When actually departing (putting in your departure date), the Hopper data scientist claims Wednesdays might be more cost effective.
"This year, for example, much of Europe has gone on sale for the fall, with round-trip prices from the US dropping as much as 47% from peak travel in June and July," Surry told TheStreet. "In general, the best day to depart, for both domestic and international trips, is Wednesday. For domestic flights you're looking at an average savings of $40, and for international flights an average savings of $60."
But, Hopper said that return flights from domestic trips are the cheapest on Tuesdays, with an average savings of $45, while returning from international trips on a Wednesday can save you up to $60.
Both Hopper and Expedia agree that you should generally book flights one to three months in advance to ensure the biggest savings (and peace of mind) - and maybe even sooner during prime holiday months like June or July. 
Tips on When to Fly
To get the best prices for airfare, the time of year you choose to book or fly is a crucial aspect of the process, according to experts.
"Seasonality definitely impacts pricing. Traveling during the peak times such as summer and over the holidays is generally going to cost more than during shoulder or off seasons," Expedia told TheStreet. "For US travelers, February is the cheapest month for international fares and December is the most expensive. September showed the cheapest domestic fares, and June the most expensive."
Additionally, Expedia claims that the airfare industry has finally caught the sale bug of the retail industry, now offering cheaper flights on Black Friday and Cyber Monday as well. 
But, what about ways to save on traveling aside from just the day or time of year? 
"Another way to save on travel is by bundling. One of the most underrated and misunderstood ways to save on travel is by booking your flight and hotel, or car rental and hotel, at the same time. You can save an average of up to $600 just by doing this. This is because airlines and hotels are willing to offer deeper discounts to package travelers who are less likely to cancel their trips than others, and tend to stay in-destination longer," according to Expedia. 
Still, Surry claims customers want a "golden rule" for finding cheap flights - which, he says, doesn't exist. Instead, he recommends using a tool or app like Hopper to notify you when the best time to buy your particular flight is - saving you not only money, but time. 
Cheapest Travel Booking Sites
But, aside from Hopper and Expedia, what are other sites that could help you easily and cheaply book flights? 
According to Travel+Leisure this year, other notable sites to use include Airfarewatchdog, Google Flights, Hipmunk, Kayak, Priceline and Skyscanner - to name a few. 
Additionally, check out the best airline stocks here.