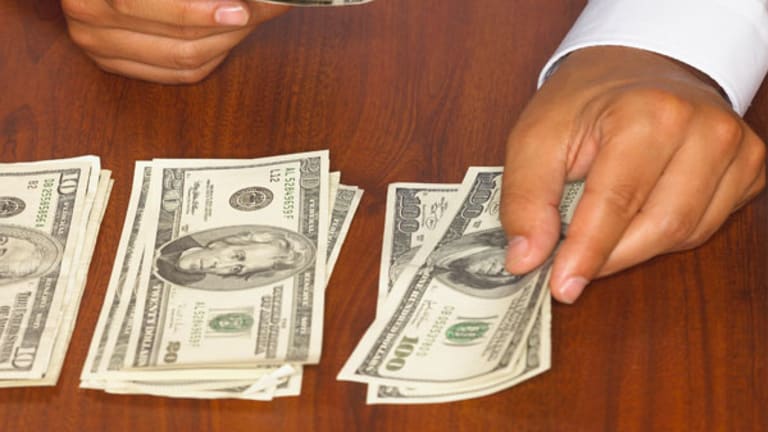 Save Money with a Modern Land Grab
As the housing market flounders, buyers can start from scratch with a cheap plot of land.
BOSTON (TheStreet) -- Despite deeply discounted housing stock, there are those who dream of building a home of their own.
Laying the foundation first means owning land, so it's good there are still bargains to be found. Such states as Alaska, Arizona, California, Colorado, Idaho, Montana, Nevada, New Mexico, Oregon, Utah and Wyoming have pockets rural enough to drive down the cost per acre.
Among the least expensive land listed through
, the website of the National Association of Realtors, are a 1.25-acre, $1,000 plot in Frostproof, Fla.; a $1,200 acre in Belen, N.M.; and six acres in Hokley, Texas, for $1,306 .
By comparison, the most expensive lots on sale include: Salt Lake City ($999,900,000); Beryl, Utah ($146,247,750) ; Fort Myers, Fla. ($100,000,000); Virginia City, Nev. ($90,000,900) Franklin, Conn. ($85,000,000); Las Vegas ($71,548,000); Calverton, N.Y. ($68,000,000); Yaphank, N.Y. ($66,700,980); Hana, Hawaii ($65,000,000); Talking Rock, Ga., ($59,150,000); Dragoon, Ariz. ($58,825,000) and Meeker, Colo. ($55,000,000)
On websites such as
CraigsList
and
eBay
, brokers and owners are going direct to customers. Among land up for grabs recently was 4.3 acres in Southern California for $5,900; a 50-foot by 100-foot home lot in Clarksville, Texas, bidding at a mere $147; and 49 acres in Nevada (in all its barren, dirt-roaded glory) for $17,900.
Based on cost per acre, these plots of land may seem a bargain. But if land is dirt cheap, there is usually a reason.
Typically, the farther from metro centers you get and the lower population drops, so does the cost. This can be great for those looking to avoid the hustle and bustle of city life. But it also means amenities may suffer. How close are the nearest police and fire stations, schools, supermarkets and hospitals? Where does the water supply come from, is there municipal sewerage available and are there restrictions on septic systems? Can your cell phone get a signal?
In some municipalities, zoning regulations and building codes may stop you from new construction. Roads may be deemed inadequate for public safety vehicles, making the plot legally unlivable. Make sure there are no conservation or habitat-related restrictions. In some parts of the country you may need to make sure construction would not upset historical artifacts, such as an Indian burial ground.
High crime rates and a lack of job opportunities drive down property values. There are also weather and geography-specific concerns unique to specific areas that can drive down value while increasing headaches. Land in parts of Texas and Florida comes relatively cheaply, but can you endure the rocky terrain and blistering heat of the former or the high humidity and mosquito attacks of the latter? Hawaii, once you move away from its luxury locations and tourist traps, has swaths of affordable land. That affordability, however, can mean development roadblocks such as volcanoes and lava hot spots.
The "bargain" you find could end up costing more out-of-pocket than anticipated
For tax purposes, vacant land is considered an investment vehicle. As such, you lose the ability to write off the interest paid on a loan to make the purchase, something you would be able to do if there was already a home serving as a primary residence. On top of that, home or no home, you will be subject to property taxes.
From a financial standpoint, free trumps cheap. Though the days of government land giveaways via the Homestead Act are long gone, some local governments are still deeply discounting real estate -- sometimes to zero -- to attract residents and businesses and boost their tax base.
(in particular
Rawlings County
),
,
Iowa
,
Minnesota
,
, Michigan,
and
Ohio
are among the states that have had, or still have, land offerings, usually as a trade-off for building a user-occupied home or starting a business.
Examples include:
Manilla, Iowa
is offering 15 lots at no cost for individuals or entities committing to build a single-family home. The lots feature paved streets, on-site utilities with no hook-up fees and, as an added incentive, 100% tax abatement for five years.
Muskegon County
in western Michigan is giving away industrial-zoned property to any enterprise that can promise the creation of at least 25 jobs. The land, valued at as much as $30,000 an acre, is offered in proportion to the number of jobs promised. A business with 25 employees gets five acres; creating 75 jobs nets 20 acres; and 100 on the payroll earns 30 acres.
Information on many of the states offering free land programs can also be found at the Nebraska-based
Center for Rural Affairs
website.
But if you need something now, here's the complete list of the 20 least expensive land parcels at Realtor.com:
, 1.25 acres, $1,001
, 1 acre, $1,200
, 1.25 acres, $1,200
, 6 acres, $1,306
, 2.5 acres, $1,400
, 1.24 acre, $1,500
, 1 acre, $1,500
, 1 acre, $1,900
, 4.66 acres, $1,995
, 1.6 acres, $2,000
, 10 acres, $2,000
, 1.03 acres, 3.37 acres, $2,000
, 1.03 acres, $2,400
, 2 acres, $2,500
, 1.27 acres, $2,500
, 1.19 acres, $2,500
, 1 acre, $2,500
, 1 acre, $2,500
, 2.04 acres, $2,700
, 1 acre, $2,700
--Written by Joe Mont in Boston.
>To contact the writer of this article, click here:
Joe Mont
.
>To follow the writer on Twitter, go to
.
>To submit a news tip, send an email to:
.
RELATED STORIES:
>>New-Home Sales Fall 12.4% in July
>>Five Disaster-Proof Real Estate Destinations
>>Building a Trade on a Builder
Get more stock ideas and investing advice on our sister site,