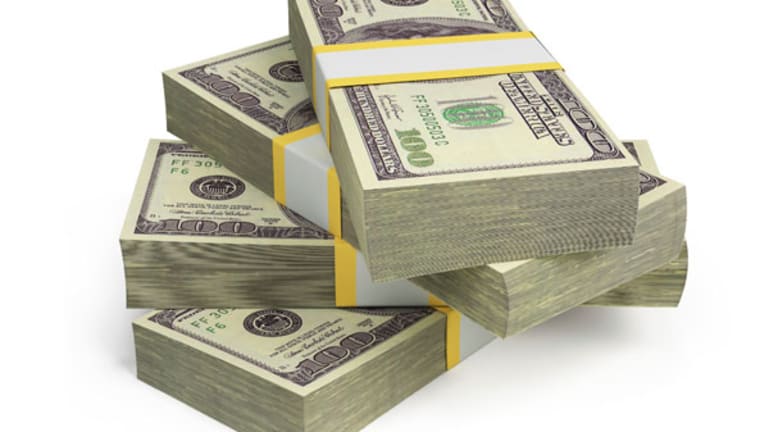 Same-Sex Couples Face New Financial Future -- and Opportunities
Once the champagne bottle is corked, it becomes time to focus on what new financial opportunities await.
Once the champagne bottle is corked, it becomes time to focus on what new financial opportunities await.
By Brian O'Connell
NEW YORK (
) -- Yes, the U.S. Supreme Court struck down a section of the Defense of Marriage Act affecting
same-sex marriage
, but once the champagne bottle is corked it becomes time to focus on what new financial opportunities await.
What personal finance issues and opportunities top the list of potentially seismic changes?
We reached out to finance expert Susan Garland, editor of
Kiplinger's Retirement Report
, for some guidance on the issue.
"Same-sex married couples will no longer face second-class status in their access to federal benefits and favored tax treatment," Garland says. "Many couples will reap significant monetary rewards, especially in when it comes to retirement programs, tax breaks and health coverage."
Read: Post-DOMA Tax Considerations for Same-Sex Couples
Here's where same-sex couples should focus first, on the financial side of the matrimonial ledger:
Social Security:
Now, same-sex couples in those 13 U.S. states will be eligible for
Social Security
spousal and survivor benefits, Garland says. "Like all married couples, they will be able to employ certain claiming strategies that will likely boost their lifetime income, perhaps by tens of thousands of dollars," she says.
Tax breaks:
U.S. federal law offers gay and lesbian couples tax breaks in myriad areas, including employer-sponsored health coverage, inherited IRAs and some other retirement packages. Historically, same-sex couples paid the federal tax on the value of a partner's health coverage. With marriage statutes in place, that's a thing of the past.
The Marriage penalty:
Same-sex couples will be eligible to file joint tax returns, but that isn't always a net positive, Garland says. "Two workers with high incomes may be socked with the 'marriage penalty' and pay more than they're paying now, while couples where one spouse earns little or nothing could end up paying less," she adds.
Read: Same-Sex Marriage Changes Finances
Retirement benefits:
There's more for married same-sex couples to think about in terms of retirement than filing for Social Security benefits. For instance, the status of same-sex married couples under employer retirement plans has changed. Now that retirement plan (and all the proceeds of that account) shifts to the spouse when the worker passes away. The
DOMA decision
also opens options for same-sex couples when it comes to inherited IRAs, "as a spouse has more rights than a non-spouse beneficiary," Garland notes.
Health care:
U.S. firms that offer domestic-partner benefits programs historically provide only health benefits to the partner of the employee, but the employee was required to pay income tax on the estimated value of that employee's health care package. With the new ruling, the employee doesn't have to pay that tax. "Also, expect an expansion of Medicare coverage and smaller premiums for some couples," Garland says.
Care-giving benefits:
Before the dismantling of DOMA, any worker who wanted time off from work to care for a sick or injured same-sex spouse was out of luck. By law, that privilege was reserved only for married couples. "But with the ruling, same-sex married couples are covered by the Family and Medical Leave Act, allowing eligible workers to take up to 12 months of unpaid leave to care for a spouse or child with a serious medical condition," Garland says.
Written by Brian O'Connell for MainStreet