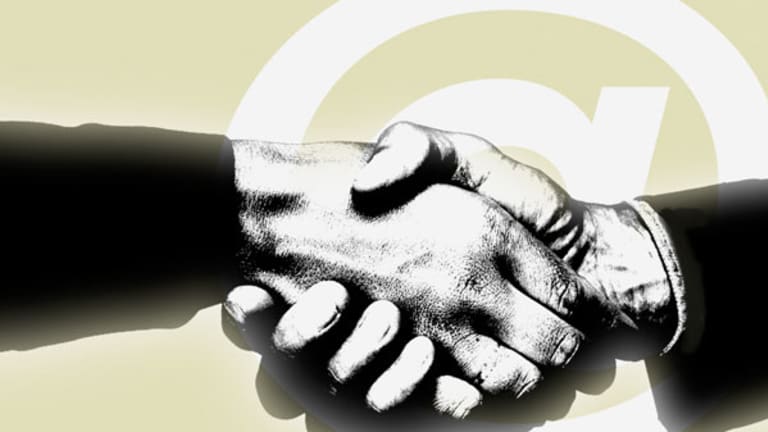 Sales Tax Isn't Why Online Retailers Are Killing Your Store
Store owners need to get past the idea that sales taxes are allowing online retailers to beat them. There are other, more important, reasons.
NEW YORK (
) -- The media is constantly buzzing about real world retailers being unable to compete against online stores that provide the same merchandise. The stories often focus on the advantage online retailers have in avoiding charging sales taxes. But in reality the advantage isn't all about the taxes: It is often about variety of products, availability, the price, and when you can get the product.
Let's talk about a real-world example of competition in the physical/local market versus going online. Last month I went to purchase an item from my local store. The item costs around $7 in a local drug, grocery or big-box retail store. When my corner drug store no longer stocked the item, I began my search locally. I searched nearly every drug store and grocery store chain and independent store to find this product. To find this one product -- that I have used for years -- I spent between one and five hours over the course of a week, to no avail.
It was taking too much time and effort. None of the stores had an alternative product. So I went to the web and typed in the product name. I found pages of listings for the product, in stock and ready to ship. Three things were apparent:
The product was available and not discontinued by the manufacturer
The price online before shipping and handling and taxes (yes, taxes) was below the price I normally pay --even with in-store coupons or discounts
Shipping and handling was a fixed amount of $3.99 per order
So I placed an order for four of the product, used my credit card and waited to see when the package would arrive. Two days later I had the product at my door! When I did the math -- not including my valuable time -- I saved $8 off the product (with shipping I saved $4) AND this vendor collected sales tax as if I had purchased the product at a local store.
While it is challenging for physical retailers to compete against virtual ones, the bottom line for the customer may not be just the tax savings. It's an even bigger issue of convenience, variety, range of products, and faster at-home delivery.
I am an avid online shopper. I usually don't have time to go to a local store and often I'm on the road where "local" becomes a relative term. For example, I'm heading to Chicago and realize that I'm packing the last legal pad in my briefcase, I'll take a few minutes to log onto my preferred office supply store, hit my favorites list, place an order and know that when I get back from my trip the legal pads will be waiting for me on my return.
Another example: I'm going to do a speaking engagement and I need 100 copies of the course book in Boston. I log into my printing company's website, place the order and have the books delivered to the venue in Boston. Going online for reduced costs and convenience just makes sense. But for brick-and-mortar business owners, it's disastrous.
If you're competing against an online retailer, you have multiple challenges. Customers like convenience, cost-savings and options. Going head-to-head by competing with costs (and yes you can count tax advantages when they exist) isn't reasonable. When your cost structure is higher and there is no way to make significant decreases in it, you must find something else to compete on.
Consider emphasizing customer service before and after the sale. It might be a good idea to invest in "buy local" marketing. For shop owners, leveraging current customer relationships is crucial. You've got to keep your loyal customers coming into the store. In order to do so, you might have to sell something exclusive, something not found online. These days that's easier said than done. You may try connecting with local artists, producers, and creative types that can offer something unique and/or made in small batches. If it's possible, you may try to focus on the segment of the buying population that does not (yet) go online.
Shopping online will go away only when the Internet goes away, so don't hold your breath. You must find new ways to connect and serve a customer that wants what you have. Don't go head-to-head to serve every customer. Try to appeal to customers who come in the door to comparison shop. They're the ones who come to see the physical product beforehand, then intend to go home and buy online. They're in your store, so understand them, their needs, and know whether you can match the "discount" they get for going online. It may leave you with a smaller margin, but a little margin is better than no margin at all.
Lea Strickland, M.B.A., is the founder of Technovation Entrepreneur, a program that helps entrepreneurs turn their ideas into businesses. Strickland is the author of "Out of the Cubicle and Into Business" and "One Great Idea!" She has more than 20 years of experience in operational leadership in Fortune 500 and Global 100 companies, including Ford, Solectron and Newell.