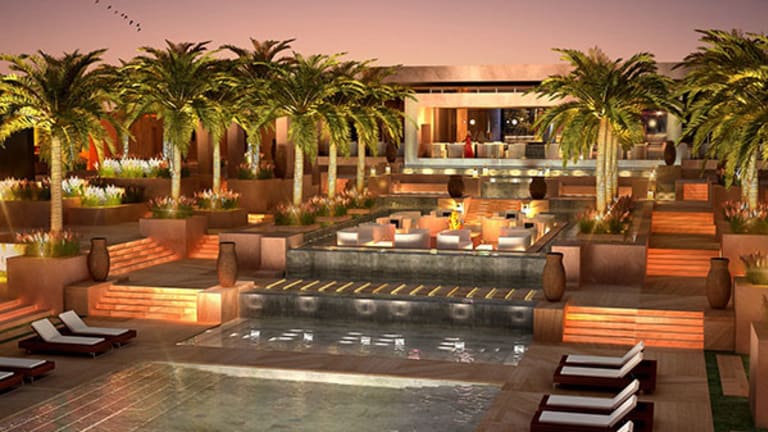 Ritz-Carlton Is Coming to Wherever You (and the Chinese) Want to Be
The luxury chain's ambitious plans bring its portfolio to 100 hotels worldwide in ever more exotic locations.
SAN DIEGO (
) --
Ritz-Carlton
is embarking on an ambitious expansion of properties over the next three years that will bring its total portfolio to 100 hotels worldwide in ever more exotic locations as it seeks to capitalize on luxury travel trends.
The expansion, announced last week, involves approximately 20 new properties by 2016, including six hotels scheduled to open by the last quarter of this year. Openings are scheduled for locations including Bali, Morocco and three sites in China.
"This is part of our strategic growth plan and is also based on our desire to be where our guests travel," says Ritz-Carlton's global officer of worldwide operations, Bob Kharazmi.
During a telephone interview about the expansion, Kharazmi explained that the hotel chain uses a variety of input to identify locations for future properties, including surveys, customer comments, studies of luxury trends and meetings with business partners who book substantial amounts of business with Ritz-Carlton.
The emerging travel habits of the Chinese are also playing a role.
Also see: Asia Wants Your High-End Retail Right Now>>
"If you look into the travel patterns of the Chinese out of China, it is growing rapidly. Travel out of China will hit 100 million travelers by 2020, so we are always interested to know where they are going, and that becomes a road map for us," Kharazmi adds.
Among the exciting locations coming for the luxury hotel chain is Tamuda Bay, just a few miles outside of Tangier, Morocco, scheduled to open in 2015. The chain is also opening a property in Marrakech in 2016.
In China, Ritz-Carlton hotels will soon be found in Chengdu, Tianjin and Nanjing.
The chain's just-announced expansion also includes its first offerings in Israel, Kazakhstan and India.
Still other future properties will be in Ho Chi Minh City, Vietnam, and Tunis, Tunisia.
Also see: Inaugural Luxury Hotel Index Shows U.S. Still Leads in Hospitality Brands>>
Kharazmi was unable to disclose exactly how much Ritz-Carlton will spend to build the 20 properties, as each has different ownership and financing arrangements.
The design of the hotels -- as well as furnishings, food and beverages -- will also vary by location to be in step with the host country or city.
"We try to be consistently inconsistent with the design phase," Kharazmi says. "We try to bring relevancy of the market where the property is located. So if a property is in Bali, it will have the look, feel and touch of Bali and Balinese culture within the design. If the property is going to be in Morocco, the same thing -- it will have a Moroccan look and feel. We design properties to be relevant to their marketplace."
This won't be the last of the expansion announcements. These are good times for Ritz-Carlton, Kharazmi confirmed, both in terms of continued growth and recognition as a leader in the luxury industry. Ritz-Carlton ranked No. 1 in the luxury category in the
J.D. Power
2013
North America Hotel Guest Satisfaction Index Study
, the fourth consecutive year Ritz-Carlton has held the spot.
"We have pipeline of a lot of projects," Kharazmi says. "It is an exciting time for our brand, and we're happy that we are able to keep the brand fresh in the heart of our customers."