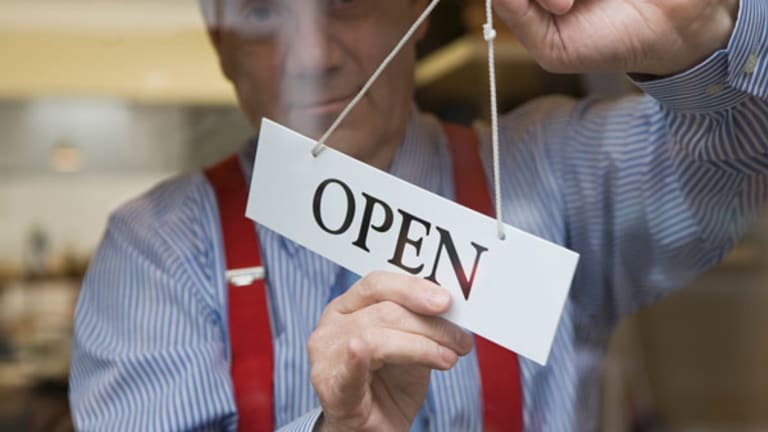 Risk Innovation or Be Beaten by Those Who Do
Innovation isn't just technology; it's also about processes, business models and leadership
Innovation is most commonly associated with the creation of products, services or technology. When we think of technology and product innovation, Apple (AAPL) - Get Apple Inc. Report comes to mind; for service we think of online retailers such as Amazon.com (AMZN) - Get Amazon.com, Inc. Report and Zappos. Innovation isn't only about products and services, though.
Amazon and
Google
(GOOG) - Get Alphabet Inc. Class C Report
remind us that innovation is also about how we do things: processes, business models and leadership. Selling books is not new, for instance, but when Amazon took the "bookstore" to the Internet, it not only pushed the retail experience online but changed the entire book publishing industry -- its Kindle e-book reader being a key example.
Innovation of service and business models may have an even higher success rate than innovation of product and technology.
Wal-Mart Stores
(WMT) - Get Walmart Inc. Report
changed the face of retailing and competition by selecting rural markets and focusing on buying power and distribution efficiency. becoming the world leader in retailing by competing on cost through business model innovation.
Companies innovating in business models can grow dramatically in market share revenue, profits and shareholder value. Companies failing to recognize the need and power of innovation in any business dimension are vulnerable and will eventually be left behind -- and that goes for companies focused on incremental change.
Faced with the disruptive technology of digital photography, Kodak shifted focus, innovating in its business model to keep up.
Too often businesses focus on protecting what they have already created. They fail to see how "what they've always done" is going to leave them behind the curve. Digital photography was a disruptive technology for
Kodak
(EK)
, but the company shifted focus to build innovation in its business model. It adapted to the digital age by pursuing the low-cost printer for home use. Others didn't do so well; by playing it "safe," they lost customers, revenue and profits -- or had to close down completely.
It's clear
disruptive innovation
has the highest potential return and greatest degree of risk. While
incremental change
has the least risk, and steady -- if limited -- return,
quantum innovation
fall between the two.
Successful high-growth organizations want both sustainability and competitiveness, so they find ways to make quantum improvements and maximize them through incremental changes. These companies follow a cycle of quantum leaps and incremental improvements. Apple has been one of the most successful companies at this combined innovation strategy, following revolutionary releases such as the iPod, iPhone and iPad -- in 2001, 2007 and this year, respectively -- with relentless tweaks and added features.
That cycle of innovation continues until a game-changer technology is created and moves the economy to a different level of efficiency. The cycle varies in length for companies and economies. As core foundations are created for research and development accompanied by a robust infrastructure, companies and countries have the ability to increase the frequency of cycles. Economic and financial competitiveness rests on the "innovate, disrupt, grow and fade" cycle.
The downside comes from the casualties of innovation: products, companies and people unwilling or unable to keep up. The innovation cycle demands that resources be allowed to move to a new technology while letting the "old" one disappear. The process is painful. But when it comes to innovation and economics, success depends upon an understanding of the nature of the cycle and finding a balance between incremental, quantum and disruptive innovations.
What are you willing to do to stay ahead of the competition? Do you have sufficient resources devoted to pursuing riskier ideas? What infrastructure do you need to succeed? With innovation, one thing is certain: Someone is out there working on new ideas and products, and one of them will create the next great thing. Will it be you?
>To submit a news tip, email:
.
RELATED STORIES:
>>Innovation Isn't Just for Clients
>>Start-ups' Early Sales Don't Guarantee Success
>>The Idea That Counts: What Customer Wants
Follow TheStreet.com on
and become a fan on
Lea Strickland, M.B.A., is the founder of
, a program that helps entrepreneurs turn their ideas into businesses. Strickland is the author of "Out of the Cubicle and Into Business" and "One Great Idea!" She has more than 20 years of experience in operational leadership in Fortune 500 and Global 100 companies, including Ford, Solectron and Newell.