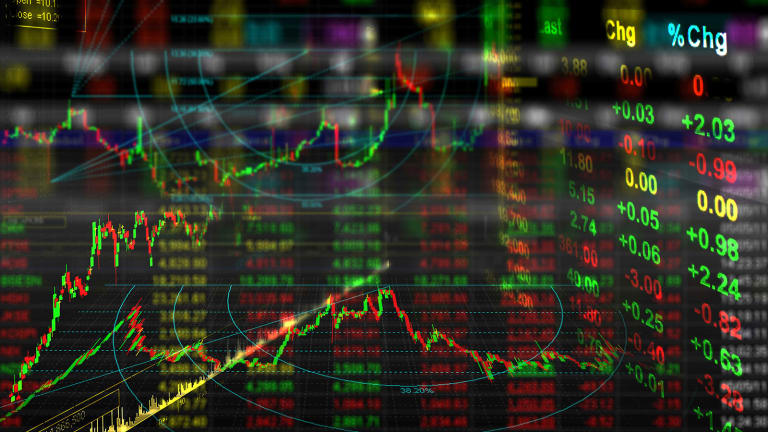 Rising Interest Rates Can Lower Equity Prices
As interest rates are set to rise for the first time in nearly a decade, the reaction from the stock markets remain a large unknown factor for investors.
As interest rates are set to rise for the first time in nearly a decade, the reaction from the stock markets remain a large unknown factor for investors.
NEW YORK (MainStreet) — As interest rates are set to rise for the first time in nearly a decade, the reaction from the stock markets remain a large unknown factor for investors.
The Federal Reserve is expected to increase interest rates for the first time since 2006. Whether interest rates rise later in 2015 or early 2016, investors should prepare themselves to see equity prices decline and follow historical patterns of much smaller returns in their retirement portfolios.
During the period from 1966 to 2013, the S&P 500 returned 15.18% annually when the Fed lowered interest rates, compared to a 5.89% return when the Fed followed a restrictive monetary policy of raising interest rates, said Robert Johnson, president of The American College of Financial Services in Bryn Mawr, Pa.
How Equities Perform
Equities in most sectors tend to perform better when the Fed is lowering rates, but some sectors tend to perform well even when rates increase. The sectors that performed the "best in restrictive conditions were energy, consumer goods, utilities and food," he said.
"These industries produce goods that are necessities, and it makes sense that the returns hold up better during restrictive monetary periods as people need to buy gas, toothpaste, heat their homes and eat irrespective of the monetary policy environment," Johnson said.
When rates rise, the durable goods and auto sectors do not produce good returns, because "as monetary conditions are tightened and interest rates rise, people will delay buying a new washing machine or new car," he said. Some mutual funds and exchange-traded funds have now created "sector rotation" funds that attempt to buy and sell out of various sectors depending on market and economic conditions.
Buying stocks in the financial sector, especially those of banks is tricky, said Matthew Tuttle, CEO of Tuttle Tactical Management in Stamford, Conn. Community banks and credit unions benefit the most, and these types of banks are "the first place to look when you think the Fed is ready to move," he said.
Evaluating the outcome of larger bank companies is harder, because although banks generate a profit by borrowing at short-term rates and loaning them at longer term rates for businesses and consumers, the assumption that long-term rates will rise is a fallacy, Tuttle said. The other factors to consider are how much demand there is for loans and the higher credit standards.
Information technology, health care and the telecommunication services industries have outperformed the market since the end of WWII, Tuttle added.

"This time I think it's even truer because of stock increases due to buyback programs," Tuttle said. "Companies need to start reinvesting profits and in order to be able to handle the economic downturn which will happen as rates rise and we enter a new cycle towards recession over the coming few years. If they don't do that, then this next recession could be a disaster."
Expect equities "across the board" to suffer since in the past the "mere hint of a rate increase took a percent or two off the major indices," said Patrick Morris, CEO of New York-based HAGIN Investment Management. Still, he says, investors should view this as an opportunity to purchase sectors such as energy and mining.
"Consider that it is usually darkest before the dawn, and energy and mining have really struggled," he said. "Buying cheap never hurts in the long run."
Predicting how the market will react is difficult, because now there is a large generation of millions of retiring Baby Boomers. Since the majority of people in retirement tend to be more risk averse, they may shy away from stocks, Morris said.
With the large number of aging Americans, the healthcare services industry will probably "fair quite well," because any area of the market where there are near monopolies with a lot of pricing power should excel," he said.
Utilities and REITs could "face tough times if investors are faced with the option of investing in a higher yielding cash vehicle," said Mike Kane, CEO of Hedgeable, a New York-based robo-advisor focusing on the downside protection in a bear market.
"Who knows if and when interest rates will be raised, and the cynic in me doubts the Fed will want to potentially stall the bull market in stocks," he said.
Performance of Bonds...


Commodities fare much better when rates increase, and Johnson's research has demonstrated that emerging markets also perform well.
"This makes sense because many emerging market economies are highly concentrated in commodities," he said.
Investors who want to mitigate the potential of declines in returns should buy interest rate hedged investment grade bonds and interest rate hedged high yield bonds and "maybe even make money in a rising interest rate environment," said Edison Byzyka, vice president of investments for Hefty Wealth Partners in Auburn, Ind.
Making some allocations to municipal bonds with benchmark duration may also be a good idea, because the fundamentals of these bonds tend "to be less influenced by macro factors and are more centric to their specific municipality," he said.
Longer duration bond funds should be avoided and investors should build a bond ladder with bonds maturing every year for the next five to seven years, said Jim Wright, a registered investment adviser with Harvest Financial Partners in Paolo, Pa. and a portfolio manager on Covestor, the online investing marketplace.
"This way each year you have bonds maturing," he said. "If rates rise, you will be able to reinvest those funds at the end of your bond ladder at much higher rates."
Commodities Reaction
Investors might be surprised to discover that gold doesn't perform "particularly well during a rising interest rate environment," Johnson said.
"Gold has actually provided a higher return during falling interest rate periods than during rising interest rates," he said.
For this reason, it might be best for retail investors to turn their attention elsewhere.