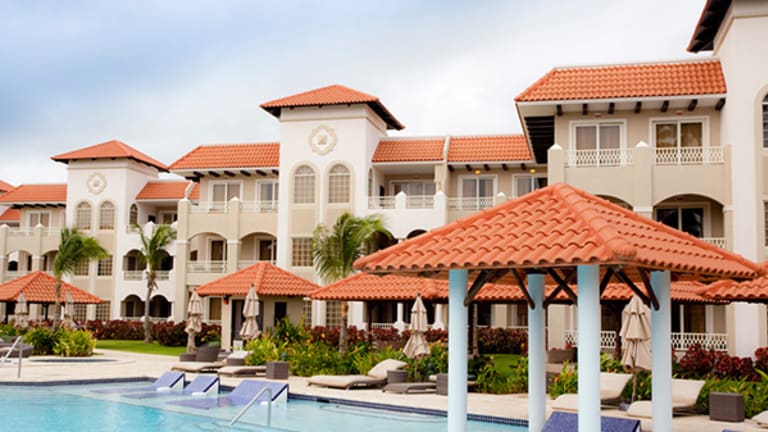 Publish date:
RIP, Timeshare Industry? Not So Fast
The sharing economy has the huge timeshare industry in its sights. But is the death really nearing?
The sharing economy has the huge timeshare industry in its sights. But is the death really nearing?
The sales numbers for timeshares are stunning. According to the "State of the Vacation Timeshare Industry: United States Study 2015 Edition," total sales volume for U.S. timeshares hit $7.9 billion in 2014 - an increase of about 25% since 2010. An estimated 7.9% of all U.S. households own a timeshare. And yet - increasingly - loud voices are heard predicting doom for this billion dollar business.
Other say that timeshares may remain good buys - but only when you buy a resale, never a share sold by the initial developer.
Why so much skepticism about a business that - by the numbers - involves a lot of us? The reason: the rise of sharing economy alternatives such as Homeaway and Airbnb increasingly raise doubt about the value of what amounts to pre-paying for an annual week's vacation through purchase of a timeshare, at a price that industry insiders pegged at $19,000 on average for one week.
Do the math. A room in a hotel for that week might run $1,400 - maybe more - so within maybe 14 years you are in the black. But not really. That's because the costs of a timeshare add up. A typical annual maintenance fee - payable whether the owner uses the week or not -- now runs $881, said Lisa Ann Schreier, author of multiple books about timeshares and who Tweets at @timesharecrusader.
Timeshares have long had detractors but lately the calculation may be getting even more compelling that timeshares are a must avoid. "It's a sucker's bet," said Christopher Rither, a professor at Myongji University in Korea. He added that what wipes out any appeal of a timeshare is "the abundance of inexpensive and broad reaching internet options available today for all your vacation needs" such as Airbnb. Rither continued: "With a few taps on your cellphone or keyboard, you can find pretty much any type of accommodation not just wherever you want, but whenever you want - from a condo on a beach to a castle on a hill. I'm not sure why someone would want to spend thousands of dollars up front, plus maintenance fees, and all the other liabilities of a timeshare."

That says it's a no from the vacationer side. But the math may be just as grim from the owner side of the equation.
That's because the sharing economy now lets owners of vacation property conveniently capture rental income as their property appreciates. Jon Gray, chief revenue officer at Homeaway where vacation homes are listed for rental, said that in a recent survey, "on average, the owners purchased their homes at $325,235 versus a current value of $583,087, a 79% increase in value —that is from owning the home for an average of 5.8 years." He added: "59% of vacation rental owners are able to cover 75% or more of their mortgage from rental income through Homeaway."
That never happens with a timeshare. Said Schreier, "timeshares are not an investment." They do not appreciate. Quite the contrary. And many are impossible to sell, generally because of the maintenance fee.
Margaret Menotti in Boston told how ugly all this gets. "My late father-in-law was pressured into buying numerous weeks that made no sense for him," she said. "After much pressure from me, the timeshare people did consolidate his holdings and reduced some of his fees when he was 88 years old. While this made him content, it still never really made sense from a financial perspective."
She added that she and her husband are determined to duck ownership of the timeshare that remained in her father in law's estate at his death.
Such situations have spawned a fast growing scam, said Schreier, where criminals tell timeshare owners that for a fee - typically a few thousand dollars - they will line up a buyer to take over the timeshare and assume the maintenance. The owner forks over the money in advance and, often, that is the last they hear from the conman. And of course the maintenance fees still come due.

Does all this mean that timeshares are to be avoided, period? Not so fast. Nevada real estate developer Bruce Specter explained. "We have owned a number of timeshares over the years, but have never bought new," he said. "That's where vulture capitalism comes into play. My last timeshare in Scottsdale, Ariz. I bought through a trustee sale for five cents on the dollar."
You read that right. Vacations can be bought for pennies on the dollar, but never from the original developer - who typically will offer everything from a free vacation through free iPods to people who agree to sit through a sales presentation and suffer through a sales pitch that typically is high pressure.
Buy on the resale market - and always factor in the annual maintenance fee which will only go up. Do that, though, and a timeshare just may be a very good buy. Just don't expect to sell it at a profit.
This article is commentary by an independent contributor. At the time of publication, the author held TK positions in the stocks mentioned.