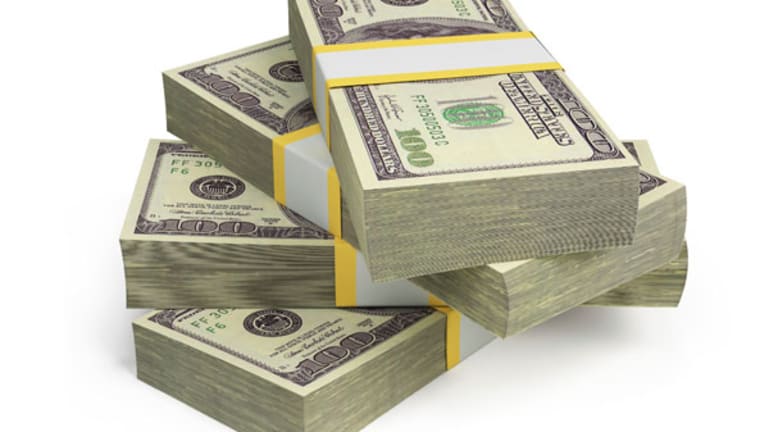 Rich, Smart People Use Coupons, Says a Coupon Company
More evidence millionaires are actually quite thrifty.
NEW YORK (
) -- Evidence is mounting that the more wealth you've accumulated, the more likely it is you use online
to save a few bucks at the local retailer.
This isn't a new theory -- just one that's substantiated more and more these days.
The idea that millionaires are actually quite thrifty was the basis for the 1998 best-selling book
The Millionaire Next Door
, by Thomas Stanley and William Danko. Its research said:
Also see: The Millionaires Say They're Rich When They Have $5 Million>>
Millionaires often drive used cars, which they buy and don't lease.
They live in homes they can afford, with less square footage and fewer amenities. Most of their neighbors, in fact, aren't millionaires.
More than 50% of U.S. millionaires never got an inheritance.
In the book, Stanley and Danko relay a story about a husband who was reviewing his financial statements. Suddenly, he looked up at his wife and smiled.
"Honey," he said. "We're millionaires!"
The wife looked up, smiled at her husband, and went back to clipping coupons.
Also see: Why We're Not Going to the Dentist>>
Fifteen years after the release of
The Millionaire Next Door
, fresh data confirm that wealthy Americans are among the heaviest coupon users.
PromotionalCodes.com
, a Santa Monica, Calif., online coupon provider has released a study done with
Harris Interactive
showing that American households with more money are more likely to use online coupons than their lower income counterparts. Likewise, the results show that those with a college education are more likely to use online coupons than those who stopped with a high school degree.
Specifically, the survey says that 74% of U.S. adult online shoppers with annual household incomes of $75,000 or more use online coupons, compared with 59% of Americans with household incomes of $35,000 or less.
Wealthier Americans are sharper consumers, the company says.
"It's commonly believed that the practice of bargain hunting is reserved for those with less money, but this survey clearly shows that those with higher incomes are savvier online shoppers," explains Regina Novickis, a consumer savings analyst at the company. "Likewise, college graduates are putting their educations to use when it comes to shopping smarter" by using online coupons.