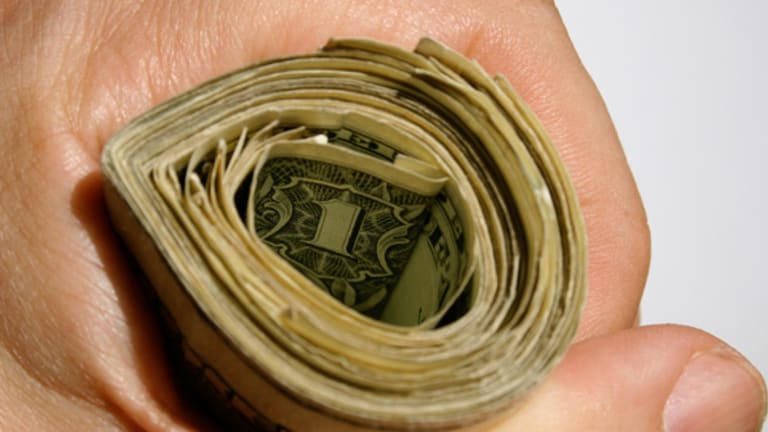 Publish date:
Retirement Savings Secret Financial Advisors Don't Tell Clients
Investors say there is just one thing they need to know that advisors aren't revealing.
Investors say there is just one thing they need to know that advisors aren't revealing.
By Hal M. Bundrick
NEW YORK (MainStreet) Forget the charts and graphs. All the jargon and fancy presentations? We don't want to hear it. The message from clients to financial advisors is clear: show me the money.
Saving for retirement is all about "mailbox money." Clients simply want to know how much income their investments will generate once they retire. Fully 45% of workers aren't participating in their employer's 401(k), plan because they don't know how much they need to save in order to generate the retirement income they want, according to BlackRock's annual retirement survey.
More than three-quarters (77%) of those surveyed would start saving and in fact, would set aside even more if they knew how much to save in order to reach a target retirement income.
"Savers who are having trouble 'envisioning' the retirement they want to achieve are less successful as savers," says Chip Castille, managing director with BlackRock. Among those agreeing that "once I figure out what I want my retirement to look like, I will start saving more," just 28% were saving 11% or more but among those indicating that they have already "figured out" their retirement picture, 39% were classed as highly effective savers.
A rule-of-thumb often recommended is for households to set aside about 15% of annual pay for retirement. However, about two-thirds of those surveyed saved 10% or less of household income in 2012; 28% saved only 5% or less.
"When workers feel empowered, confident and positive about the retirement savings process, they will actually save more for retirement than workers who don't feel that way," says Castille.
To boot, seven in ten individuals saving for retirement admit they have become more focused on the task during the past five years. Yet, fewer than one in four is confident about having enough money for life after work.
In addition to wanting to invest to achieve a target retirement income stream, investors are looking for simple, do-it-for-me guidance. Pre-fab target-date funds (TDFs), which automatically adjust their investment mix to a retirement year goal, are seen as a good idea, according to the poll. Still, 75% of retirement plan participants aren't invested in TDFs.
Two-thirds of those surveyed aren't sure if their plan even offers target date funds yet 82% of plan sponsors say they do.
--Written by Hal M. Bundrick for MainStreet