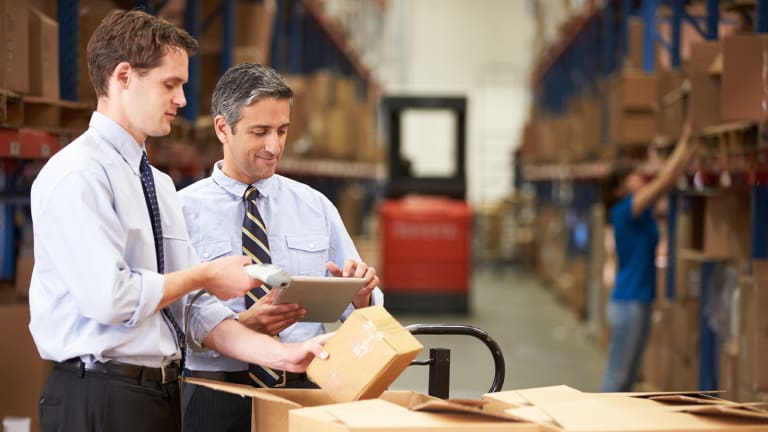 Publish date:
Retirement Obstacles: Why So Many Small Business Owners Are Poor Stewards Of Their Futures
Otherwise savvy business owners aren't so smart about their retirement.
Otherwise savvy business owners aren't so smart about their retirement.
NEW YORK (MainStreet) -- U.S. small businesses -- 28.4 million strong, according to the U.S. Small Business Administration -- have a well-earned reputation as the engine that drives the U.S. economy. The SBA reports domestic small businesses accounted for 56% of all U.S. jobs in 2012, the last time Uncle Sam ran the numbers on the issue.
It's ironic that even though the small business sector is so healthy and vibrant -- and contributes so much value to the U.S. economy -- many small business owners still seem to be poor stewards of their own household economies.
Case in point - a study from TD Bank shows 47% of U.S. business owners state they have no retirement plan in place, and another 25% said they would simply close the business, no matter what the financial and employment ramifications.
"Building a small business is hard work, and it can be easy to get caught up in daily tasks such as paying invoices or increasing sales, but smart business operations need to consider the future, including the retirement of the owner," notes Jay DesMarteau, head of small business banking, at TD Bank. "Just as those in the workforce should invest in themselves through retirement savings, business owners need to have conversations about retirement and prepare for the future to ease the transition, whether that be closing or selling the business or passing it on to family member."
A similar study from Springfield, Mass.-based MassMutual states that nearly 40% of business owners "don't have a retirement income strategy outside of their businesses and will rely on proceeds from the sale of the business or income from the business post-retirement."
What is up with otherwise savvy, money-making small business owners?
Some experts say it's a matter of being a maverick in the first place, and not getting any support from a corporate employer. "So many people in the small business world find themselves scrambling for retirement," says Miranda Bonde, a financial advisor with Futurity First, in Green Bay, Wis.
Bonde believes most small business owners struggle with this for two reasons - cash flow and lack of forced savings. "Generally when folks are employed with larger companies, there are benefits such as retirement savings plans," she says. "Most small businesses owners don't have that, and as years go by retirement savings continue to fall by the wayside. Cash flow is another reason, when owning a small business, most owners tend to put as much money back into the business to keep it going and growing, rather than setting some aside for savings."

Bonde's recommendation for any small business owner is to review his business's financials with an advisor regularly and make saving for retirement a priority from early on. "As time goes by and the business changes, whether it be for the better or worse, at least there will be funds available to fall back on," she adds.
Another problem - lack of help for small businesses on the retirement planning end. "Small business owners often turn to financial advisors or wealth managers because larger 401(k) providers aren't suited for small businesses - they're too expensive, have confusing fund lineups, and there's a lack of trust among small companies about the industry," says Esther Kim, a spokesperson at For Us All, a San Francisco-based retirement plan services provider that works regularly with small business owners.
The key for small business owners looking for retirement help for themselves, and for their employees, is to always know their options. "Many times the trigger for looking for a small business 401(k) is when the owner starts to get stressed about his or her own retirement plans," Kim adds. "Avoid this by investigating your 401(k) options and feel confident that offering one to your employees also meets your personal retirement needs."
Additionally, it's no secret that many entrepreneurs have no desire to retire, and see themselves working well into their 60s, 70s and even 80s given good health.
Data from Merrill Lynch shows that as more people (especially business owners) work in later life, retirement itself is also transforming. "While retirement was once defined as the end of work, working in retirement is now increasingly the norm," states Merrill's "Work In Retirement: Myths and Motivations" study. "Nearly half (47%) of today's retirees say they either have worked or plan to work during their retirement years, while working retirees are three times more likely than pre-retirees to own their own business or be self-employed, Merrill reports.
TD Bank's DesMarteau, has a few tips for small business owners on how to better plan for retirement. "It's crucial to set a goal for your business and envision what you plan to do at retirement," DesMarteau says. "The individual decision on whether to sell the business, pass down to family or a colleague, close the business or sell out a partnership will better inform you how to prepare for retirement."

"Also, use resources, like bank seminars and videos from the U.S. Small Business Administration, which are often free, to learn about valuable topics such as when to expand your business -- to add much needed value and revenue -- when to seek credit and the types of loans available to small businesses."
There's no good reason small business owners shouldn't be as smart about their retirement picture as they are about their business. It might take a new mindset, but taking on new challenges is, after all, second nature to America's entrepreneurs.