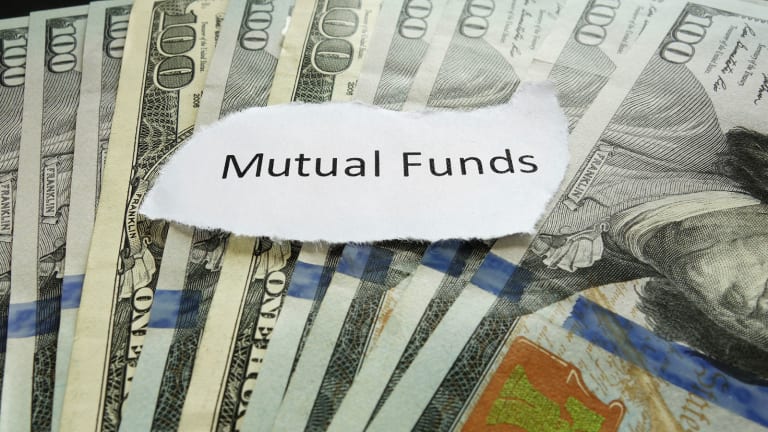 Retirement Conundrum: Why Hardly Anyone Buys Mutual Funds That Pay Out Post-Career Income
Funds that manage retirement income payouts have been, so far, mostly ignored by investors. The funds are designed to ease retirement withdrawals.
NEW YORK (TheStreet) -- Saving for retirement is hard enough, but devising an income strategy so that you don't run out of money may be even harder. The 4% withdrawal method is the most common rule of thumb. But complicating the scenario is a low-interest rate environment, stock market volatility and the potential impact of inflation.
However, a few alternatives have surfaced to replace the 4% solution. For investors seeking an automated answer, money managers have devised "payout" funds. These funds-of-funds are allocated to stocks, bonds and alternative investments to a widely varying degree. For example, the Fidelity Income Replacement Fund series operates as a target-date fund in reverse: Designed to deplete its assets by a certain year (2030, 2040 and so on), the fund draws earnings and principal over a set amount of time -- the longer the maturity, the less you receive. Each fund in the Income Replacement family has a different allocation that automatically transitions to a more conservative investment mix as the target date approaches.
Charles Schwab (SCHW) - Get Report also offers a "Monthly Income Fund," but with target-percent payouts, rather than target-dates. For "moderate," "enhanced" or "maximum" incomes, each fund adjusts its risk, according to its payout and growth potential.
Despite the industry's attempt to provide a tailored solution to a complicated problem, the mutual fund "payout" category has seen meager interest from investors. The largest fund in the group is offered by Vanguard, but with just $1.6 billion invested, it's still a toddler at seven years old.
Using a roughly 70% allocation to equities, 20% to bonds and 10% to cash and alternative assets, the Vanguard Managed Payout fund is built to provide a 4% withdrawal rate while preserving principal. But the draws can vary from year to year and often include a "return of capital." In other words, you could be tapping a portion of your principal. Payment amounts are set at the beginning of each year and are "expected to remain constant from month to month," Vanguard says.
"The exact dollar amount of the fund's payout is based on its share price, and the payout rate is reset every year based on how the fund performed over the past three years," the fund company says in a promotional video. "That time frame is designed to help smooth out the impact of the markets' ups and downs on the level of payouts."
Since launching in May of 2008, the fund has produced a 5% average annual return.
"A fund that not only handles asset allocation and rebalancing but also distributes an appropriate amount for spending per year [during retirement], that would appeal to me quite a bit," said Mike Piper, a Manitou Springs, Colo., CPA and author of several personal finance books.
A fan of low-hassle, low-cost investing, Piper likes the idea but not the implementation.
Describing himself as "the most passive of passive investors," Piper notes that "more than 30%" of the Vanguard Managed Payout fund portfolio is actively managed.
"Other people obviously have no such qualms about active management," he admits. "They're perfectly comfortable with it, and it wouldn't really be an issue for them." If an index-based ETF allocation fund were to provide the same income management strategy, Piper would be more of a fan. He hasn't found one yet.
It's likely due to the fact that generating income has become such a challenge for investment managers. In fact, Vanguard includes alternative strategies such as commodities, a market neutral fund and a "minimum volatility" fund in the asset allocation of its Managed Payout Fund. In February, the fund company also announced a forthcoming addition to the fund's investment mix with plans to add its new Alternative Strategies Fund.
The challenge to produce 4% in income consistently while preserving principal is such a formidable task that Vanguard is quick to caution investors: there are no guarantees.
"This fund is for the things you would like to spend on in retirement, such as your greens fees," John Ameriks, head of the Vanguard Quantitative Equity Group, told PlanSponsor in March. "You wouldn't want to map this fund to the fixed expenses you can't do without."
With such modest aspirations, perhaps that's why investors have been passing on payout funds.