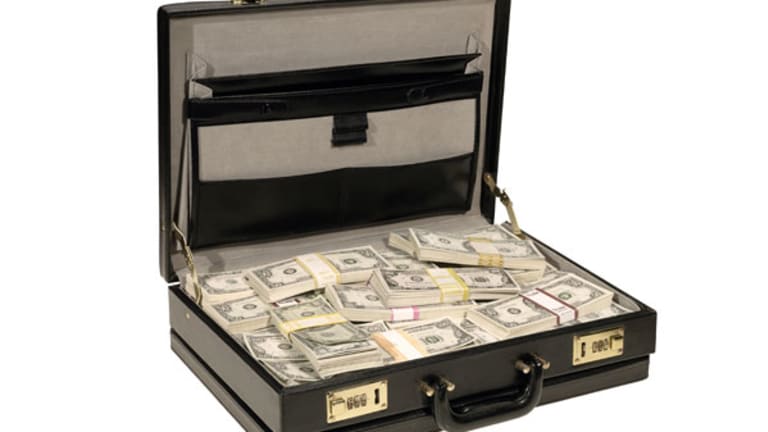 ReServe Gets Retirees Back to Work They Want
Nonprofits can tap into a network of trained, skilled professionals who won't demand exorbitant salaries.
NEW YORK (
) -- Let's face it: Retirees may not want to hang up their work clothes forever.
For seniors who want part-time work, a nonprofit agency called
ReServe
can place older workers -- often retirees -- in good, part-time jobs that can make a huge difference to their communities in retirement.
cites Alan Greenfield, a 65-year-old site coordinator for a nonprofit tax advisory program in Boston. He earns up to $15 per hour working part-time using his business and financial skills helping lower-income Bostonians meet their financial obligations with the IRS while maximizing their benefits.
ReServe says its mission is as much about helping seniors build rewarding vocations in their 60s, 70s and beyond as it is about helping the disadvantaged.
"We accomplish our mission by matching 'continuing professionals 55-plus' with rewarding part-time service assignments at nonprofit organizations and public institutions in order to strengthen their communities while earning a modest stipend," the company says on its website.
There are some rules of the road for seniors to follow before signing on with ReServ:
The organization has a limited reach, operating in New York City (where it has more than 3,000 "reservists," as the company calls staffers) and has recently opened offices in Newark, N.J.; Baltimore; Miami; Milwaukee; and Boston, which rolled out its service in January.
Jobs are part-time, with most in the 10- to 20-hours-per-week range.
You have to be 55 or older to qualify.
The nonprofit tries to match senior workers with projects and associations that can harness a particular skill set, such as putting a former financial adviser at a credit counseling service or a retired lawyer at a nonprofit community legal center.
That can further help senior workers, as experience as a ReServe staffer can lead to so-called
encore careers
for professionals who want to keep working. Or it may simply be a case of a seasoned professional who just wants to keep busy and stay useful in retirement.
ReServe can help local nonprofits tap into a network of highly trained, sharply skilled professionals who can pitch in without demanding an exorbitant salary.
"Thousands of talented, educated, active and socially aware baby boomers reach retirement age every day,"
says
Christine McMahon, president and CEO of
FedCap
, parent company for ReServe. "Meanwhile, nonprofits and government agencies struggle to meet greater needs with scarcer resources. ReServe connects the two, helping the public and nonprofit sectors tap into this vital and varied talent pool in ways they otherwise could not afford, to build capacity and magnify their impact."
Older professionals looking to get involved should visit ReServe
here
. There they'll find job listings, programs and applications to work for the organization.
It may not before everybody, but if you have the time and talent, chances are ReServ can put you to work in your community.