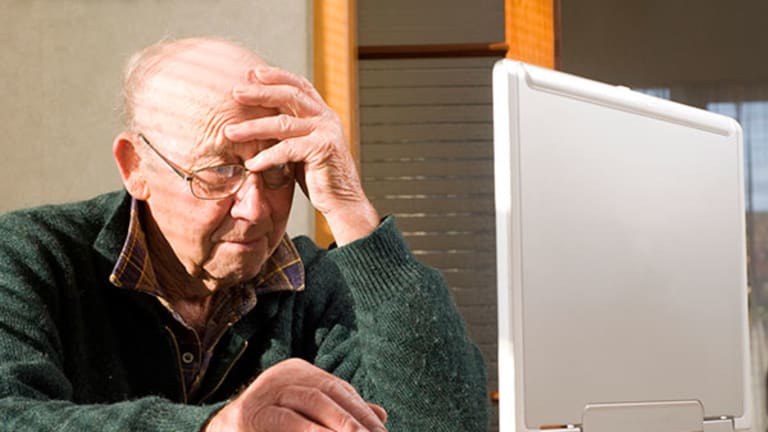 Reckless Seniors Fool Themselves Into Thinking They're Safe Online
When 88% think they're just as tech savvy as kids who grew up on the Web, you know something is wrong.
NEW YORK (
) -- Conventional wisdom has it that age begets wisdom -- but being technologically savvy about protecting your identity and money while online is a whole different thing.
According to the U.S. Federal Trade Commission, consumers age 65 and up are particularly vulnerable to online ID theft.
"Many seniors spend lifetimes building credit and saving money for their golden years, but the identity thieves steal their hard-earned savings or ruin their reputations," said FTC Chairwoman Edith Ramirez
at a recent forum on senior identity theft
.
You'd think that older Americans would get the message and be more cautious about who they share data with online, then, but in a study tracking the online habits of U.S. adults over the age of 50, they are seen as more likely to engage in "risky behavior" with their identities online, and may well be inviting cyber-criminals to track them down and try to fleece them of their cash.
The study,
, commissioned by
McAfee
, the Santa Clara, Calif., security solutions firm, says that the 50-Plus generation spends five hours a day online on average, but "are exposing themselves to social media reproach and dangerous security risks."
Also see: How to Make Sure Your Bank Card Is Really Secure>>
Eighty-eight percent of older Americans online, according to McAfee, say they are just as tech-savvy as their kids, and grandkids, but they are actually more likely to share personal information recklessly than younger online and social media users -- meaning with people they have never met and aren't working with on online shopping or business transactions:
52% of senior citizens have shared their email address online.
27% have shared their cellphone numbers.
26% have shared their home address online.
These are major no-no's, security experts say. That's especially true in online social media groups, which are much easier to crack for cyber-criminals than bank accounts or credit card accounts.
"The use of social networks among people 50-plus is trending now that it's become more commonplace across all age groups," says Michelle Dennedy, vice president and chief privacy officer at McAfee." "It seems counterintuitive that sharing personal information with strangers would not concern them, however. This further highlights their need to better understand the difference between the real and perceived dangers online and how to best protect themselves."
Also see: Obamacare Switchover Carves Out Window for ID Thieves>>
McAfee, of course, wants consumers to buy their online security packages, and that's a grain of salt worth taking on the study.
But some figures are alarming. For instance, about one-third of the over-50s say they have no password protection on their smartphones and tablet computers. Additionally, just under 60% of seniors say their devices are able to block viruses and malware, the favorite entry points among online identity thieves.
Seniors this loose with their personal data are just asking for trouble.
To make sure you -- or a senior you know -- isn't targeted for online identity theft, make sure not to:
Share your name (it's better to create different screen names for use in online services).
Share your home address.
Share your Social Security number (the Holy Grail for cyber-thieves).
Share your login or password details (even with trusted friends, employers and family members).