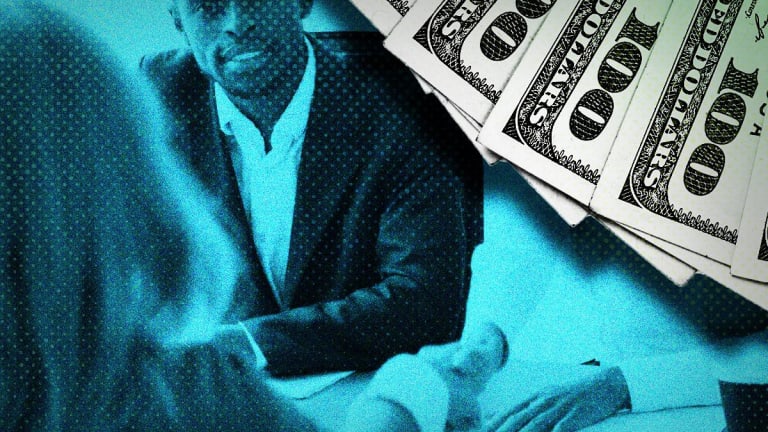 What Is Escrow and Why Is It Needed?
Escrow accounts offer protection for home buyers and sellers - and for mortgage lenders, too. Learn about real estate escrow, escrow accounts and how they function online.
Homebuyers, especially first-time homebuyers, may not fully understand the issue of escrow and how it relates directly to a home purchase.
But understand it they should, as escrow plays a vital - and protective - role in the home-buying process and thus needs to be thoroughly understood by homebuyer and seller alike.
What Is Escrow?
Escrow is defined as an impartial third party in a major financial transaction between two parties that holds a valuable asset (usually cash) until the transaction is complete. When something is referred to as being "in escrow," they mean the asset is currently being held by that third party. While escrow is typically linked to real estate, it can extend to other major financial transactions.
Escrow is often used so that a neutral party can be involved in a transaction, giving the buyer more comfort in the deal (and the seller as well) knowing an independent mediator can mitigate the possibility of anyone trying to rip off the other party. An escrow service can also be the unbiased mediator that can help resolve the complications that inevitably arise in a large-scale transaction.
Mainly, there are three things that the term escrow may be referring to - real estate escrow, online escrow and escrow accounts:
Real estate escrow
Mortgage lenders typically insist on a real estate escrow account for the buyer prior to the purchase, before any home inspection or disclosures on the home's condition are completed. Often, escrow is required for any home purchase to occur. With real estate, both property and money will be considered "in escrow" before the deal goes through.
Once the buyer and the lender knows the property is in satisfactory condition, the money from the escrow account is released on the home purchase closing date.
Escrow account
Both in real estate and other areas, escrow accounts are what is used prior to a sale officially going through. Once the buyer has put their funds into an account, it is then incumbent on the seller to hold up their end of the bargain. Once the transaction has occurred, the money owed to the seller is released from the escrow account. Specific to real estate, the funds would not be the entirety of the cost of the home, but those funds still go to the seller upon completion of the purchase.
An escrow account can also be used after the buyer moves into the home, as the mortgage lender pays money owed on property taxes and homeowners insurance out of the escrow account, funded by the buyer. Minimum balances are often required in an escrow account. For mortgage lenders and homeowners alike, an escrow account can work as a safety measure to help ensure payments get made on time with money saved away for these payments.
Online escrow
Consumers doing business online use online escrow to provide a measure of protection on a digital purchase of a product or service. No matter how much the internet grows and develops, online sales continue to be an incredibly risky endeavor for many. Not every online transaction is as big as that of a home purchase, but you still want a safeguard to get your money back if something goes awry with an attempted purchase.
The escrow model works the same way, as the money is kept in an escrow account by a trusted third party, until the conditions of the purchase agreement are satisfied by both the buyer and seller, and the escrow money is released.
Real Estate Escrow Process
During the home sales process, the buyer puts up a predetermined amount of cash (usually between 1% and 3% of the total home sales price) in an escrow account after an offer is accepted by the homeowner, and is held by a bank or other financial institution in an escrow account until the sale is finalized. This is what real estate and mortgage professionals refer to as "being in escrow."
Expect the home sale escrow process to last about 30 days - or the time it takes to fully sign off on the home sale between both parties and the mortgage lender. The homeowner doesn't get access to the money during escrow and the amount of cash put into escrow by the homebuyer is applied to the overall home sales price once the deal is finalized.
Escrow After Home Purchase
After the home is purchased, the buyer also uses an escrow account to pay property taxes and home insurance charges incurred as a homeowner. The mortgage loan servicer makes these payments for you, and has direct access to the escrow account. Mortgage lenders prefer escrow accounts especially for property tax payments, as they don't want the property, backed by their mortgage loan, to fall behind in taxes and risk a tax lien on the property. The same thinking applies to homeowner's insurance, where the lender can't afford the homeowner to miss payments, and thus risk losing insurance coverage on the property.
For homeowners dealing with an escrow account, a good rule of thumb is to expect to pay two months' worth of expenses on an escrow account at the home sale closing. Typically, once per year your mortgage lender will review your escrow account to make sure you have sufficient funds in your escrow account to cover property tax and home insurance payments.
How to Get an Escrow Account
While home sale escrow accounts aren't all that complicated, it's advisable for both parties to agree to a professional title agent, real estate lawyer or a mortgage loan servicer to handle the escrow process. Your real estate agent can direct you to a qualified escrow professional. In a home sale, generally the realtor will handle the creation of the escrow account to keep everything running smoothly.
In the event that you are handling the transaction yourself, you'll have to do some digging. You can search online for an escrow agent or service, or it may be easier to contact your local bank and ask for information on whether you're allowed to create an escrow account with them.
Is There Interest Paid on an Escrow Account?
There's no federal law guaranteeing financial institutions to pay interest on the money held in an escrow account. However, a growing number of states - including Alaska, California, Connecticut, Iowa, Maine, Maryland, Massachusetts, Minnesota, New Hampshire, New York, Oregon, Rhode Island, Utah, Vermont and Wisconsin - do require banks and financial institutions holding escrow payments to pay interest to account holders.
Is it Okay to Not Use an Escrow Account?
You can avoid an escrow account after a home sale (having an escrow account active while the home sale is completed is mandatory, however), but only under certain conditions. For example, if you put 20% cash down on your home, the mortgage lender may waive an escrow account, but could charge a significant fee for doing so. In general, mortgage lenders want to be sure those property tax payments and homeowner's insurance payments are on hand, in good order, and readily accessible for payments. Lenders can make it difficult to avoid an escrow account after a home purchase.
Are Escrow Account Totals Fixed?
Escrow accounts aren't fixed. The amount of money held in an escrow account may vary, most notably due to fluctuations in local property tax assessments, which can and do move up and down during the time the homeowner is repaying his or her home mortgage loan. Additionally, if you pay off your homeowner's insurance early or if your home declines in value, your escrow payments can decline, as well.
Escrow Account Fees
There are fees linked to escrow accounts. Typically, an escrow agent will charge a fee of about 1% of the home sales price for handling the escrow account, paid at the home sale closing. The homebuyer and seller can negotiate who winds up paying the fee, or whether the buyer and seller will wind up splitting the fee.
After a home sale, it's up to the new homeowner to make sure his or her escrow account has enough cash to cover property tax and homeowner's insurance payments. The homeowner should expect the mortgage lender to be directly involved to make sure escrow payments are being made - and on time.