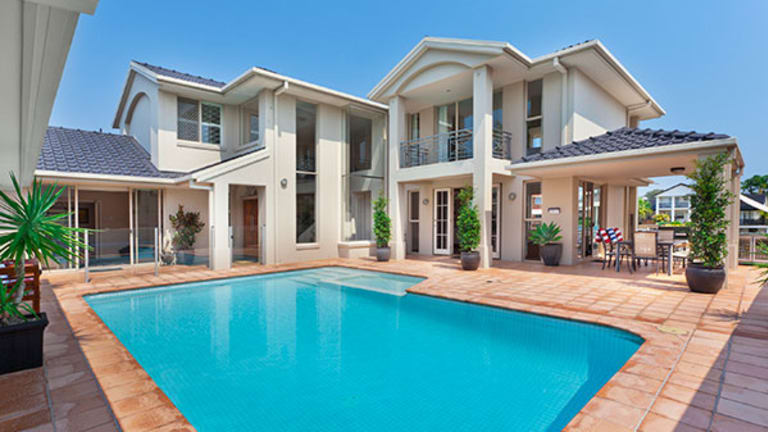 Outdoor Oasis: How to Choose the Perfect Pool for Your Home
Experts offer tips for adding an in-ground pool that's sure to make a splash.
You've already created a stylish interior to your home, but now you're yearning for a taste of luxury in your own backyard. Adding an in-ground pool can help transform your outdoor space into a paradise of sorts, where you can cool off on a hot day, entertain guests or simply relax and rejuvenate.
In addition to the pleasure a pool can bring you and your family, it can also help attract potential buyers if you ever decide to sell.
"Buyers with higher price points who are looking for homes with increased amenities have the ability to be more selective in the home they choose, so it's natural for them to be looking at what the outdoor property of a home can offer," says Andrew Rogovic, associate broker at Better Homes and Gardens - Rand Realty in White Plains, N.Y. "Pools and other outdoor amenities can make homes more desirable and add value."
Of course, with so many design options available, choosing the perfect pool for your home can be daunting. To help you get on the right track, we've come up with four important questions to ask yourself before diving into a design scheme. Read on for the details.