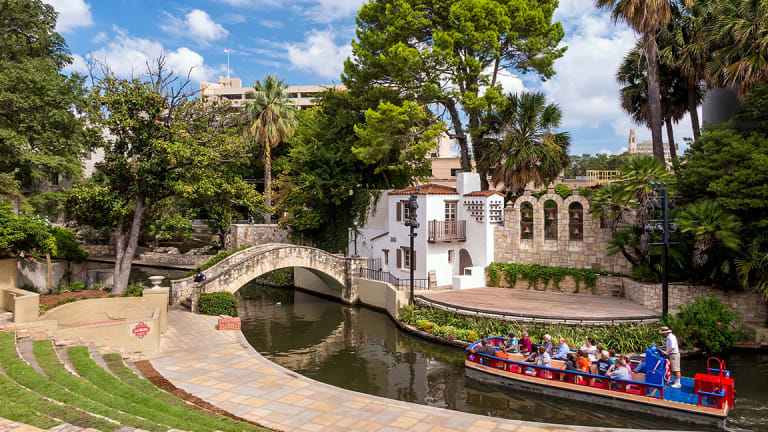 The Least Expensive U.S. Cities for Retirees
If you need to stretch your retirement funds and Social Security income, these are the cheapest places to retire.
If you're one of many Americans, you probably don't have enough saved for retirement. The members of the boomer generation are now 55-75 years old, and the median savings in this group is $152,000, according to the Transamerica Center for Retirement Studies.
If you think you can make it on Social Security, imagine living on $1,461 a month, which is what the average retiree collects in 2019, according to the Social Security Administration. That's $17,532 a year, and using the 4% rule, you could draw another $6,080 a year from your $152,000 savings. That's a total of $1,967 a month or $23,612 a year, before taxes.
Retiring to a more affordable city could mean the difference between enjoying your retirement or living in your kids' basement. (Even living in an RV can cost you $1,400 to $3,000 a month.)
GOBankingRates found the 50 cheapest places to retire by analyzing the 100 biggest U.S. cities based on annual retirement income needed to cover basic costs for retirees, including the amount needed for:
housing
health costs
food
transportation
utilities
For a city to make the list, it had to have a percentage of seniors of 9.5% or higher. GOBankingRates also added Livability scores from AreaVibes, which cover amenities within each city, cost of living, crime rates, education, employment, housing costs and weather.
TheStreet added median home values from GoBankingRates and Zillow, and some information on taxes for retirees in each state, based on Kiplinger's state-by-state guide to taxes for retirees.
Based on the comparison by GoBankingRates, these are the cheapest cities to retire: