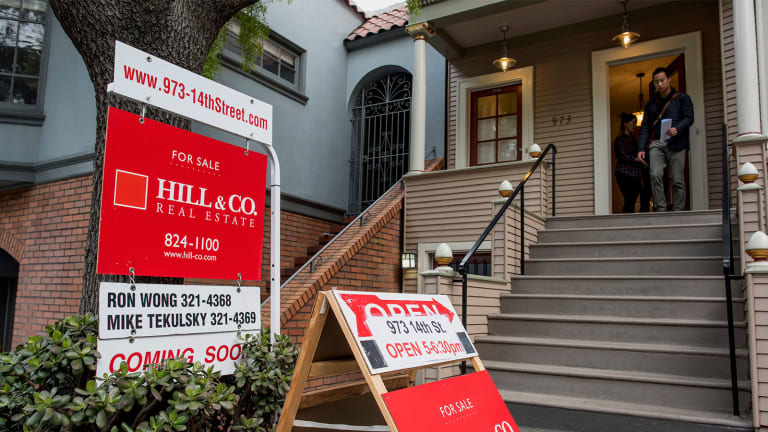 How To Invest in Your Kids Moving Out of The Basement
They can't stay there forever, and you surely don't want them to. Here are the top names to know as the millennials make the move into the real world.
Millennials are a different breed.
They invest differently, spend differently, and now, they live differently. For many, that different way of living means at their parent's home in their high school bedroom or in the basement.
According to Pew Research, more young people are living at home than they are with their long-term partners for the first time in modern history. While it's due in part to coming of age in the worst economic downturn in decades, it's also partly due to 18- to 34-year-olds realizing that getting married young isn't always necessary.
Young Americans are more likely to save their money by crashing at mom and dad's than they are to get a 30-year mortgage before their 25th birthday. As the U.S. Census wrote, more young Americans now prioritize education and economic accomplishments over marriage and having kids.
But as millennials age into a more serious condition of adulthood, they'll eventually have to move out. 
"Millennials are coming out of their parents' basements and buying houses," stock market expert Marc Chaikin said at TheStreet's Financial Success Strategies teach in. "People are just starting to figure that out."
These are some of the top names to play based on the investment theme. 
Homebuilder Lennar Corp. (LEN) - Get Lennar Corporation Class A Reportannounced in late October that it acquired CalAtlantic Group Inc. (CAA) , solidifying a deal that will create the new largest homebuilder in the U.S. Lennar is taking on $3.6 billion in debt, but the deal is on track to be accretive in 2018, management said.
With Lennar's specialty in ready-made homes -- some of which can run a hefty price tag with luxury upgrades throughout -- and CalAtlantic's growing footprint across the U.S., Lennar is well-positioned to capitalize on a changing consumer demographic.
Millennials aren't just living in cities, and because they largely prioritize saving, many can afford Lennar's prices.
Lennar isn't alone in its uniquely millennial appeal. DR Horton Inc. (DHI) - Get D.R. Horton, Inc. Report , which "makes home for first-time homebuyers," has "everything lined up," Chaikin said.
DR Horton's simplified website directs interested parties to DHI Mortgage, its affiliate loan business. The signup process for prequalifying for a loan online is so easy, a baby boomer could do it. More often than not, the prospect of a mortgage can be enough to deter possible homebuyers back to renting.
Texas-based DR Horton's cut-paste-dry process makes it less terrifying. It also features step-by-step processes not only for financing your home, but also for gaining the title and acquiring the right kinds of insurance.
KB Home (KBH) - Get KB Home Report is another nationwide single-family homebuilder, but this name is especially resonant among millennials for its commitment to green initiatives and sustainable construction.
For 10 years, KB Home has worked to decrease its own carbon footprint while improving that of the men and women who live in its properties. Construction includes efforts to reuse all parts, reduce waste, utilize clean energy technology and build sustainable homes at a lower cost. Options for houses include Tesla Inc. (TSLA) - Get Tesla Inc Report Powerwall to store excess solar energy for later use.
According to a Nielsen report from 2015, millennials are the age group most willing to pay extra for sustainable offerings. The figure rose to nearly 75% in 2015 from about 50% in 2014.
"Brands that establish a reputation for environmental stewardship among today's youngest consumers have an opportunity to not only grow market share but build loyalty among the power-spending millennials of tomorrow," Nielsen said. That could be good news for KB Home, if it keeps up the sustainability efforts and publicizes them well.
More of What's Trending on TheStreet: