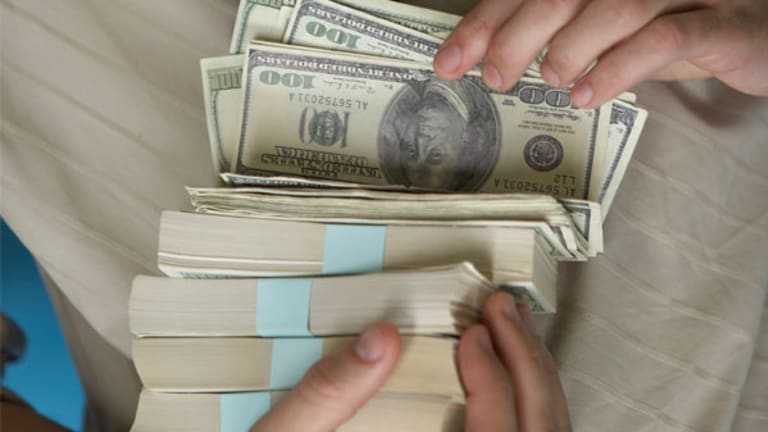 Real Estate Expectations for 2014: Higher Home Prices, Better Time to Sell
More consumers buy into the notion home values will keep rising this year, Fannie Mae says in its Monthly National Housing Survey.
NEW YORK (BankingMyWay) -- Cold it may be, but consumer attitudes toward the housing sector are definitely heating up.
It's all about how homebuyers and sellers will manage expectations as the new year unfolds. Right now, the outlook is rosy for the real estate market, according to Fannie Mae evidence in its most recent Monthly National Housing Survey, which shows the market recovery is on "firm footing" as more consumers buy into the notion that home values will keep rising throughout 2014.
With consumer sentiment up on housing, demand grows for more money to buy and refinance new homes and remodel existing ones. That leads more banks and lenders to ease credit restrictions and funnel more cash into an already expanding housing sector.
There is a downside.
With more Americans looking for loans to buy and remodel, banks can drive up interest rates, knowing the demand is strong enough to warrant another 0.25 to 0.50 basis points on loan interest. But in a healthy economy -- although nobody is saying we're there yet  consumers historically shrug over higher rates and dive into the credit markets, anyway.
Also see: 100 Markets Showing Home Value Gains>>
That could happen in larger numbers in the spring, if the Fannie Mae figures are valid.
The monthly housing survey report for December says:
49% of U.S. adults say home prices will rise throughout 2014, up from 43% in December 2012.
Consumers have also upped their outlook on just how much their home values will rise this year, to 3.2% from 2.6% in 2012.
Also see: 4 Things to Know When Your Mortgage Is Rejected>>
The number of Americans who believe it's a good time to sell their homes took a sharp turn upward, according to Fannie Mae, with 33% of U.S. homeowners saying it's a good time to sell their homes up from 21% a year ago.
Buying a home should be easier, too. Half of the survey respondents say it will "be easier to get a home mortgage today," compared with 45% in 2012.
After some turbulence in the second half of 2013, it's all good as far as Fannie Mae is concerned for the next six to 12 months -- even if mortgage rates go up.
"Going into 2014, housing attitudes are recovering from a recent dip that coincided with the heated fiscal discussions between the White House and Congress late last year," says Doug Duncan, senior vice president and chief economist at Fannie Mae. "Consumer attitudes about the ease of getting a mortgage today are at their highest level in the survey's three and a half year history, which should help offset the current higher interest rate environment and support a continued but measured housing recovery as we move through 2014."
Sure, a lot can happen between January and December, but Fannie Mae's reading suggests a more stable, moderately growing residential real estate market this year.