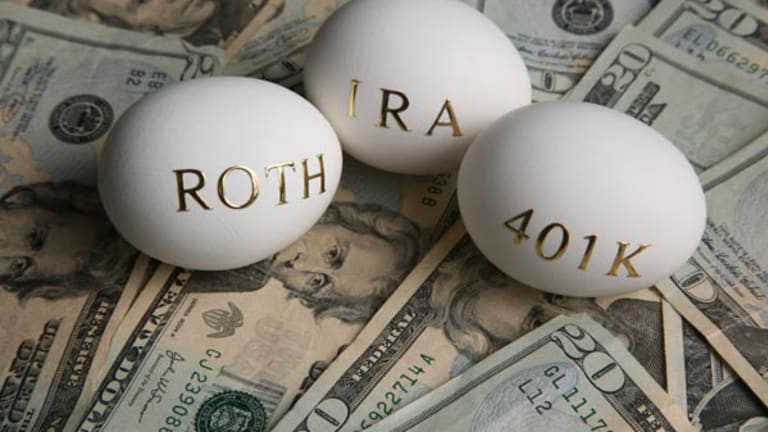 Profit and Help Children: A Win-Win Event
The Ira Sohn Conference is a star-studded, news-making affair in finance. Funds fight kids' cancer and the price is tax-deductible.
The following commentary is from an investment professional with Clear Harbor Asset Management who is a participant in TheStreet's expert contributor program.
NEW YORK (
) -- Want to hear hot tips from some of the greatest investors in the world? Do you also want to support cancer research and help children suffering from devastating illnesses? Sign up to attend the
, which takes place on May 16 at Lincoln Center in New York City. It's not too late.
The animal spirits of capitalism typically don't mix well with the selfless altruism of charity, but the annual Ira Sohn Conference is one shining exception to that rule. For as little as a $1,500 tax-deductible donation, anyone can attend the event and hear the latest investment ideas from the likes of
Greenlight Capital's
David Einhorn and
Pershing Square Capital's
Bill Ackman presented in detail.
The conference is often a news-making, market-moving event and it's always an opportunity to hear candid, in-depth remarks from elite investors that rarely talk publicly and manage large, proprietary investment portfolios that have outperformed the market for years. Believe me, if you have any interest in picking stocks, listening to these guys talk is an education -- a very valuable education.
Follow
TheStreet
on
and become a fan on
In 2008, for instance, Einhorn sparked controversy at the conference by presenting a strong case that
Lehman Brothers
, one of the most prestigious investment banks in the world at that time, wasn't being honest with the public and investors about its precarious financial position. Four months later, Lehman filed for bankruptcy, an event that triggered the global financial crisis.
That same year, investor Michael Price recommended shorting shares of
Citigroup
(C) - Get Citigroup Inc. Report
and
Wachovia
(now part of
Wells Fargo
(WFC) - Get Wells Fargo & Company Report
) and both stocks plummeted. In 2007, Ackman presented his report, "Who's Holding The Bag?" which was a withering takedown of bond insurers
MBIA
( MBIA) and
Ambac
(ABKFQ.PK)
, credit rating agencies like
Moody's
(MCO) - Get Moody's Corporation Report
and really the entire financial system. We all know how that turned out.
Meanwhile, the money that you spend for registration -- and any additional funds you would like to donate -- are tax-deductible to the fullest extent of the law, and it all goes to a truly noble cause.
Since its inauguration over 15 years ago, the
Ira Sohn Research Conference Foundation
has invested over $20 million for pediatric cancer research and care, funding life-saving efforts and institutions, like
New York-Presbyterian Hospital
,
Memorial Sloan-Kettering Cancer Center
,
The Cure & Beyond at Hackensack University Medical Center
and the
NYU Langone Medical Center
.
These institutions are in the trenches of the battle to rid our world of cancer -- and to provide its victims with the best treatment possible in the meantime -- and I know of no way that money could be better spent.
The chairmen of the foundation,
Seneca Capital's
Douglas Hirsch and
Gracie Capital's
Daniel Nir, founded the organization in 1995 in memory of their friend, Ira Sohn, a financial professional whose life was cut short in 1989 by cancer at age 29. Hedge fund manager Lance Laifer and Sohn's mother, Judith Sohn, are co-founders as well.
The conference is also an opportunity for up-and-comers in the investment business. It includes
an annual contest
open to anyone who can submit an actionable idea based on value investing principles with a one-year time horizon (deadline for submission: 11 PM Eastern on May 9). The author of the most compelling idea, as judged by a panel of the conference's lineup of famous speakers, will present his or her idea on stage at the conference.
Last year's winner, Sunjay Gorawara, is now a senior at Indiana University, where he majors in Finance, Entrepreneurship and Corporate Innovation and minors in Public and Environmental Affairs. He's planning to start a job at
Blackstone Advisory Partners
this summer after he delivers a commencement speech at his graduation.
Gorawara's winning idea was to buy shares of the for-profit education company
Bridgepoint Education
(BPI) - Get Zovio, Inc. Report
. At the time, he was coming off an internship at
Career Education
(CECO) - Get Career Education Corporation Report
, so he was familiar with the business and knew the sector was out of favor on Wall Street due to regulatory concerns and other factors.
Bridgepoint, meanwhile, was growing its earnings and market share at a fast clip. It had a large pile of cash on its balance sheet and Gorawara noticed an overwhelmingly positive response from online commenters about their experience there as students.
The stock, which was trading around $19, rose 12% on the day Gorawara gave his presentation and it later went above $30 for a spell last summer. It has since fallen back to around $21, but Gorawara is still recommending it.
"It's still a great investment," he says. "Sometimes it takes a while for the market to catch up with the fundamentals."
Wise words from an impressive young man, and value investors -- including attendees of the Ira Sohn conference -- should be glad that he's right.
Follow me on Twitter @NatWorden.
Disclosures: At the time of publication, Worden and/or his firm held positions in C and WFC, but not in any other stocks mentioned in this story. Positions may change at any time.
This contributor reads:
On Twitter, this contributor follows:
Daniel Alpert of Westwood Capital
Joshua Rosner, managing director of Graham Fisher & Co.