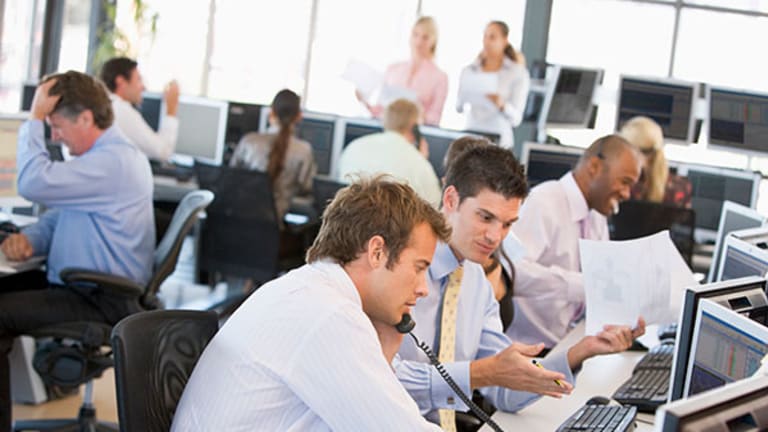 Professional Money Managers Are Seeking Profits Beyond the Stock Market
Institutional investors are looking to "last century" investments to reduce risks.
NEW YORK (MainStreet) — Predictions for the "Death of Equities" have been made for years, but as the bull market nears its sixth birthday – so far, the fourth longest in history -- more investors are nervously surveying the landscape for other opportunities – just in case the equity fever breaks.
Institutional investors, the big-money runners paid massive amounts of money for returns wherever they can find them, are increasingly turning to "real assets" for potential profits, according to a new survey by Blackrock. We're not necessarily talking about exotic instruments and complicated hedges here, but last-century holdings like real estate, commodities, timber and farmland. Forget the stock analysis folks, looks like it's time to get some fresh air.

WATCH: More personal finance videos on MainStreet | More videos from Scott Gamm
View Today's Auto Loan Refi Rates
Nearly half (46%) of the survey respondents had added to their positions in such assets – and even more, 60% expect to do so within the next year and a half.
"Increasing life expectancies around the world are causing institutions to seek longer-dated assets to match their mounting liabilities,"said Matt Botein, CIO of BlackRock Alternative Investors in a statement. "We believe real assets can provide this match, while also delivering attractive yields in the current environment. The growing number and magnitude of recent real asset allocations clearly represents more than short-term, tactical decisions. We believe real estate, infrastructure and other real assets will become core to investors' portfolios over the next few years."
Nearly every single professional money manager – 96% -- currently invests some portion of their portfolio in real estate. The only stumbling block: the threat of rising interest rates. About two-thirds (62%) said they would rethink their allocations to real assets with a "significant" hike in rates.
"According to the survey results, the main draw of real assets generally, and property in particular, has been the ability to provide a stable income in this ultra-low yield environment," said Marcus Sperber, head of the firm's real estate section. "Investors are becoming increasingly concerned about the impact of central bank policies and the subsequent impact on interest rates on property markets. [But] even if central banks tighten monetary policy, we would anticipate property to continue to provide a good protection against inflation, as these actions should be accompanied by strong economic growth and improving employment rates all of which are supportive of real asset fundamentals."
Real assets have long been touted as a buffer against inflation and money managers are looking to hard assets such as commodities and infrastructure investments to provide that protection. Though analysts say that a reasonable expectation for future inflation is already priced into such investments, "unexpected inflation" is what institutional investors are seeking shelter from.
"The time to buy insurance is not when one's house is on fire, but rather when fire is broadly thought to be impossible," Botein added. "We believe that investors in real assets today are generally able to obtain competitive returns while benefitting from significant inflation protection."
--Hal M. Bundrick is a Certified Financial Planner and contributor to MainStreet. Follow him on Twitter: @HalMBundrick