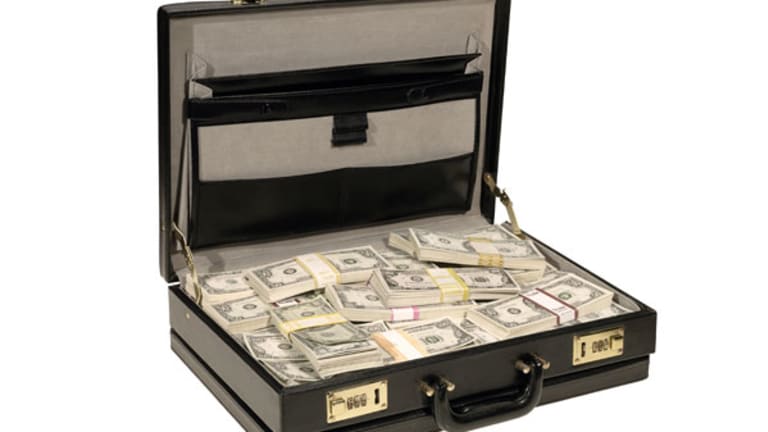 NEW YORK (
Main Street) -- Times are tough, and a prepaid credit card may be the best deal you can get.
But how do you choose the right one?
Increasingly, Americans are deciding that prepaid cards are a good idea. In fact, prepaid cards are one of the few banking services products that are on the rise. A brand new study out from Javelin Research shows pre-paid card use was up 18% in 2011 from 2010, from 11% of the population to 13% on a year-to-year basis. The upward spike in prepaid card use comes at time when usage of checking accounts and debit cards are edging downward.
Prepaid cards are especially popular with consumers who either don't have a bank account, or who have suffered some financial setbacks or who are looking to get their credit rating back on track. Banks know that consumers are tapping into prepaid cards, and are making them more attractive by adding social media functions and mobile phone apps for card users.
Today's prepaid features match and even surpass the features of many checking accounts, explains Beth Robertson, director of payments research at Javelin. "(That includes) functionality that can enable consumers to manage their account using their mobile device or social media account, establish and build a history that can be used for credit-issuing or enable person-to-person transfers provide high value to underserved consumers."
If you're a consumer angling for a prepaid card, what's your best move?
American Express
(AXP) - Get American Express Company Report
is out with a new guide on prepaid cards that lays out some options for potential customers.
The biggest obstacle might be high fees linked to prepaid cards. But as demand rises for the cards, American Express says that resulting competition among providers is keeping costs down. "The prepaid reloadable card industry has historically been laden with hidden fees and confusing terms, but new competition is beginning to change that," notes Alpesh Chokshi, president of global payment options at American Express.
Amex notes that competition has led to more "fee-lite" prepaid cards, so job number one for consumers is to study the fine print and ask card providers for a list of possible fees on any prepaid card they sign on to.
Some other tips for consumers from the Amex prepaid card guide include:
Make sure your card is "consumer friendly"
Make sure to ask the provider about fraud protection, and ask for good perks like roadside assistance and travel insurance. Card companies want your business, so chances are they'll go an extra mile to accommodate you -- but you have to ask.
Does the card suit you?
You'll want to look for a card that is light on transaction fees, especially if you'll be using the prepaid card in place of a debit card - that should translate into more transactions. Ask about any free ATM networks, as well.
Ask about inactivity fees
Prepaid card providers may charge you if you don't use the card, so ask about any fees triggered by inactivity. Use your card just enough not to trigger those fees, and make sure to get cash back at the point of purchase, and not from an ATM. Chances are there's a fee for that, too.
For some consumers, a prepaid card may be a match made in heaven -- if you get the right card, use it wisely.
Follow
TheStreet
on
and become a fan on