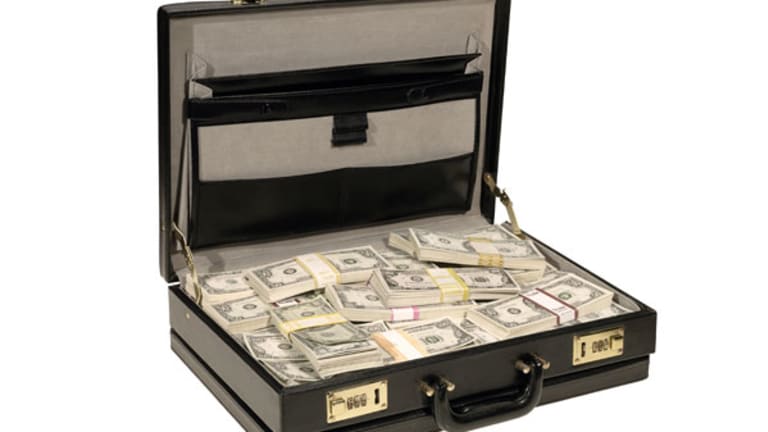 Publish date:
Prepaid Cards Lose Fees, Gain Users
Prepaid cards are one of the fastest-growing payment types, replacing the checking account for many.
Prepaid cards are one of the fastest-growing payment types, replacing the checking account for many.
NEW YORK (Credit-land.com) -- Prepaid cards are no longer for subprime customers. New, largely fee-free structures make them the choice for those looking for an alternative to a traditional bank account, as well as those who don't want to risk running up a balance on a credit card.
What was once a relatively simple business model in which banks took deposits and used those deposits to generate income is mostly gone. The friendly community bank where you knew the tellers by name aren't the same institutions anymore.
A
by creditcardmenu.com highlights the fee-for-everything banking model that consumers hate, as well as their battle with debt where banks are doing little to help.
The new role of prepaid cards
Prepaid cards are taking on a new role as more consumers look for alternatives to the traditional bank account. These cards, the fastest-growing payment type, no longer serve only consumers with damaged credit. Because that was once the target market, these cards often charged high fees and came with terms that made them unpopular with consumer finance experts.
That has changed. To attract customers who would log a larger number of transactions, these cards now come with few or no fees and features that rival the best of debit and credit cards.
Prepaid cards introduced in the past year look and feel a lot like credit cards without the risk of amassing debt. Some even have bill-pay features and direct deposit so they can easily take the place of a savings account and debit card.
Who can benefit?
The report highlights three types of people who can benefit from prepaid cards:
Those who tend to build up large monthly bank fees from ATM withdrawals, service fees and over-the- limit fees.
Consumers who don't want to risk overspending with a credit card.
Parents who want to teach their children basic financial literacy while providing an alternative to cash.
Business owners can also use prepaid cards for employees who need to make company purchases without the unlimited spending power of a credit card.
How to pick a prepaid card
Like any credit card product, do a side-by-side comparison of the numerous cards on the market. Since the interest rate isn't a consideration, review the fee structure. Because the best cards have few or no fees, don't consider any card that is fee-laden. The report lists four cards that have no monthly fee and numerous benefits.