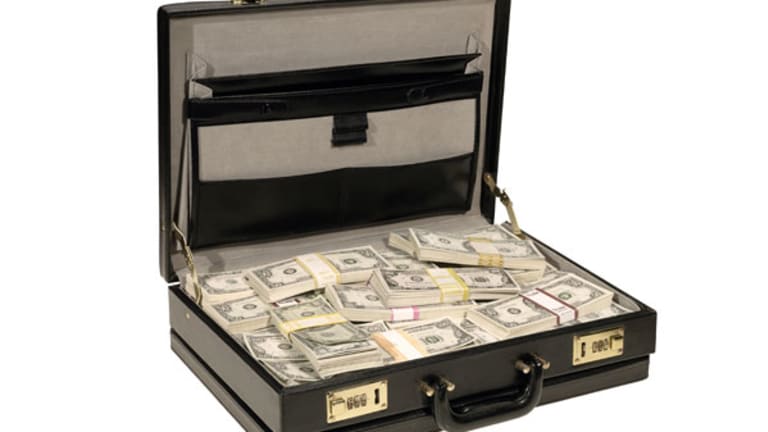 Prepaid Card Success Shows Consumer Ire at Banks
The popularity of prepaid cards is in direct response to consumer anger at banking fees.
NEW YORK (
BankingMyWay) -- Are consumers lashing out at bank fees via prepaid cards?
There's more and more evidence suggesting that's exactly what consumers are doing.
According to Packaged Facts, a Rockville, Maryland-based publisher of market intelligence data, prepaid card volume will rise by 22.4% this year, reaching $247.5 billion, and up from $202.2 billion in 2011.
Packaged Facts says consumers will make 10 billion transactions via prepaid cards this year.
The group's
study reports that the migration from credit and debit cards to prepaid cards is a signal that consumers are highly dissatisfied with banks - - especially fees related to bank debit and credit cards.
Prepaid card providers are taking full advantage of that trend, according to David Sprinkle, publisher of Packaged Facts. "Consumers dissatisfied with their consumer banking experience are natural targets for emerging prepaid programs," he says in the report.
"If given a prepaid card product functions much like a checking account but without the fees, consumers disgruntled with fees and practices applied by their banks may very well try it," he adds.
Part of the issue is based in simple demographics.
Packaged Facts says that certain groups, like young consumers, blue collar adults, and Hispanic consumers who are more likely to not use banks are good candidates for prepaid cards. That's a disturbing trend for banks, given the volume of consumers in all three demographic groups.
The study also seems to confirm what other industry analysts have reported on prepaid card use in 2012.
For example, the Pew Charitable Trusts reported in April that widespread frustration -- even disdain -- over bank card fees, was leading consumers to prepaid cards.
"I think (prepaid card fees) are fair because they're upfront, in contrast to a checking account," said one survey respondent to the Pew Survey. "I think the ambiance and the idea of the marketing behind a checking account is they're your friend; they're your hometown bank. You can depend on them. You can count on them and, really, they're just lulling you into the sense of comfort because they're going to whammy you with fees on the backside. Whereas prepaid debit cards, they're very upfront. This is the cost of the card; this is the cost for the services. It's up to you at that point."
Another respondent to the
Pew study said he was paying less to banks in credit card fees by using a prepaid card.
"Compared to my situation, I went through a lot of late fees with the credit cards, extra fees with the checking accounts," he told Pew. "I was paying monthly between $35 to $50 in fees compared to $3.99 that I pay for a maintenance fee to get a card."
Banks are moving fast to introduce their own prepaid cards to the marketplace, but the damage may have already been done in the eyes of consumers.
--By Brian O'Connell
Follow
TheStreet
on
and become a fan on