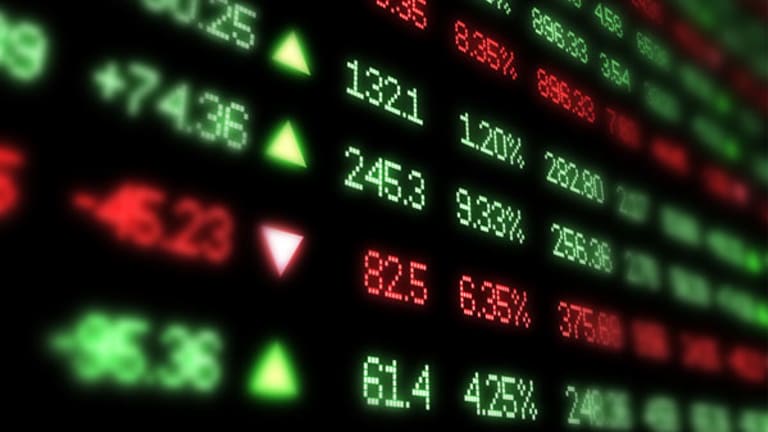 Portfolio Manager Charged with Padding Performance of Private Equity Fund
Marketing materials show rate of return boosted ten-fold.
By Hal M. Bundrick
NEW YORK (
)--In the securities business, enhanced performance is not a good thing. The Securities and Exchange Commission has charged a former portfolio manager at Oppenheimer & Co. with greatly overstating the value and performance of a private equity mutual fund.
Read: Guys, Beware: When You Touch a Bra, You Spend More
The SEC says Brian Williamson issued quarterly reports and marketing materials on the fund-of-funds offering, claiming the valuation of the holdings was based on values reported by the portfolio managers of those underlying funds. But Williamson significantly inflated the value of the mutual fund's largest investment. He also distributed marketing materials reporting an internal rate of return without deducting fees and expenses. As a result, the fund's reported performance as measured by its internal rate of return - a key indicator of the fund's performance - was significantly enhanced.
Read: One-Third of Workers in Survey Imply College Studies Are a Waste of Time
"Investors deserve and the law requires honest disclosure about how their investments are valued," said Andrew J. Ceresney, co-director of the SEC's Division of Enforcement. "Williamson improperly lured investors to the private equity fund he managed by providing false and misleading information about the fund's performance."
Earlier this year, Oppenheimer agreed to pay $2.8 million in a settlement of related charges.
The Oppenheimer Global Resource Private Equity Fund I, L.P. was marketed to pensions, foundations, endowments, and high net worth individuals and families. The SEC investigation says that Williamson modified the fund's marketing materials in October 2009 by increasing the reported value of the fund's largest investment -- Cartesian Investors-A LLC - from $6 million to approximately $9 million, increasing the reported internal rate of return from approximately 3.8% to 38.3%.
Read: What the Bank of America Intern's Death Can Teach us About Workplace Health
"Interim valuations are especially important when used to raise funds in the private equity industry," said Julie M. Riewe, Co-Chief of the SEC Division of Enforcement's Asset Management Unit. "Private fund managers must provide investors with accurate disclosures about valuation methodologies as well as fund fees and expenses so they can make fully informed investment choices."
--Written by Hal M. Bundrick for MainStreet