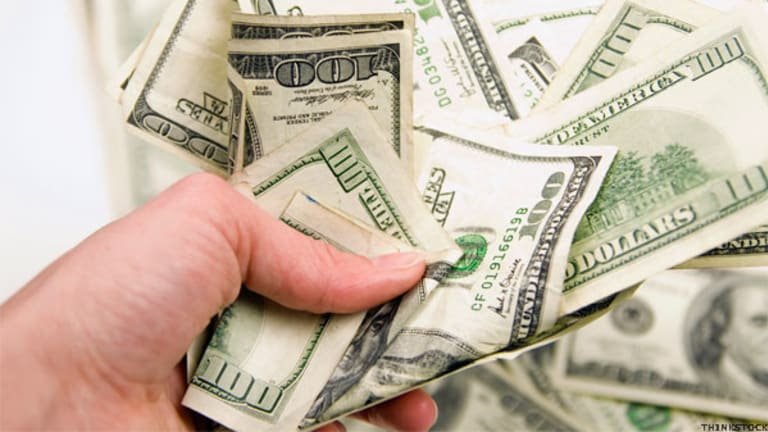 'Portable' Exemptions Would Cut Estate Taxes
A plan debated by Congress would have reduced estate taxes by a significant amount.
NEW YORK (TheStreet) -- Members of Congress and the Obama administration are on record as favoring making certain estate-tax exemptions "portable" between husbands and wives. This would help to level the playing field between those who have estate plans and those who don't.
Two important estate-tax deductions are the
marital deduction
and the
exemption equivalent
. The marital deduction is unlimited. Jack and Jill can leave any amount of money or property to each other with no tax liability. The exemption equivalent is the amount any person can leave to a non-spouse free of tax. Each member of a married couple has one exemption equivalent, effectively doubling the total exemption for married couples.
Many couples choose to leave everything to each other, and the unlimited marital deduction reinforces their decision. They often do this without even writing a will, by owning their home jointly, through joint bank and investment accounts, and by naming each other the beneficiary of their retirement plans and life insurance policies. However, doing so currently means the first spouse loses his or her exemption equivalent.
The stakes are large. Assuming a $3.5 million exemption equivalent, a married couple can leave a $7 million estate to their children tax-free. To get this result, estate planners advise leaving the exemption equivalent amount to a "bypass trust" that is not eligible for the marital deduction and is not included in the surviving spouse's estate. By making $3.5 million taxable in the first estate, both spouses get the full benefit of their exemption equivalent. This saves almost $1.5 million in taxes when compared with leaving everything to the surviving spouse.
A 2009 Senate bill would have made this exemption portable, so that if Jack leaves everything to Jill, along with Jack's money, she inherits his exemption equivalent. Portability would eliminate the need for a bypass trust. While the bill didn't make it through, the concept is still in play, and we're likely to see it in some form in the next Congress. Boston estate planning attorney Jennifer Fleming says "this would help to reduce the cost and complexity of estate planning." As to whether this provision would eliminate the need for an estate plan, Fleming says "absolutely not, you still need a plan to make sure your objectives are met."
Will we see wealthy heiresses engaging in serial tax-motivated marriages with the not-so-wealthy residents of the Shady Lane nursing home to stack up unused exemption equivalents? Probably not. In what could be called the Black Widow Rule, the proposed law would prevent the survivor of multiple marriages from saving up more than one full exemption.
This commentary comes from an independent investor or market observer as part of TheStreet guest contributor program. The views expressed are those of the author and do not necessarily represent the views of TheStreet or its management.