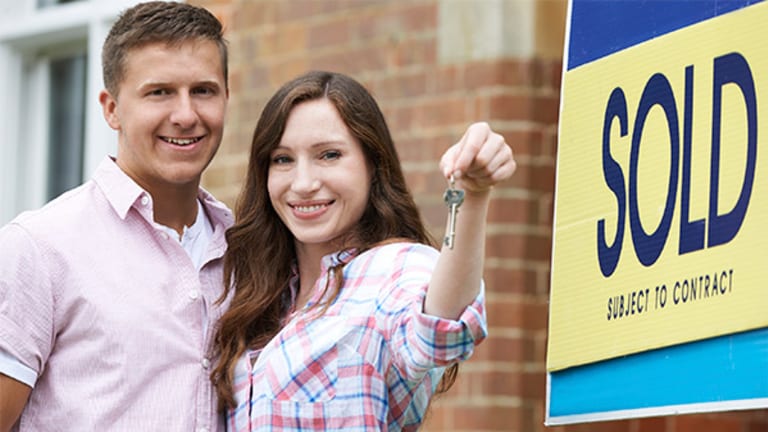 Pool Household Income to Buy a Home with HomeReady
A new mortgage from Fannie Mae could smooth the path to homeownership for people who have trouble getting loans.
In most places, it's cheaper to own a home than rent, but that doesn't mean it's easier to get a mortgage than to sign a lease. Now, however, a new federal government mortgage program called HomeReady may open up the possibility of homeownership to a bigger audience.
HomeReady was introduced in late 2015 by Fannie Mae, the Federal National Mortgage Association, a government-sponsored corporation that buys mortgages and creates mortgage-backed securities. The purpose of HomeReady is to make it easier for low- to moderate-income borrowers, especially in minority and disaster-affected communities, to get mortgages.
HomeReady is well-suited to borrowers who have limited funds and non-traditional income and have too little income and too much debt to fit mainstream lenders' qualifying ratios, says Patty Arvielo, president and co-founder of New American Funding in Tustin, Calif. Arvielo says HomeReady can be a viable alternative to FHA loans for some borrowers.
One of the most significant features of HomeReady is that it allows homebuyers to pool the income from other people in the household to help qualify for the loan. This can allow HomeReady borrowers to qualify with debt-to-income ratios of up to 50%. Typically, lenders require borrowers to have no more than 45% of their income devoted to paying debts, including the mortgage payment.
HomeReady also lets applicants include income they receive from renters and boarders as part of the application. And borrowers can use money from others, including gifts from people who don't live in the property, to assemble the minimum 3% downpayment.
Finally, HomeReady borrowers don't have to pay as much for mortgage insurance. "Reduced mortgage insurance is a huge feature of this program, so it definitely has potential to be a long-term winner for appropriate buyers," says Bob Carrozza, mortgage sales manager with M&T Bank in Buffalo, N.Y.
HomeReady replaces a previous program from Fannie Mae, the MyCommunityMortgage program, which was phased out in 2016. HomeReady is an improvement, Carrozza says, because it lets borrowers pair Fannie Mae's HomeStyle Renovation loans with HomeReady purchase loans.
There are some limitations to the HomeReady program. "Income limits do apply if purchasing outside a low income, high minority or disaster areas census tract," Arvielo notes. If a borrower is trying to buy a house outside one of the designated areas, the borrower's income must be equal to or less than 80% of area median income. Also, borrowers can't own other property at the time of the closing.
One requirement is that borrowers complete an online course teaching fundamentals of buying and owning a home. The course costs $75 and students have to pass a quiz after completion, but the process requires only a few hours, according to Fannie Mae.
Thanks to downpayment rules, income restrictions and debt-to-income ratios most lenders apply, first-time buyers face real challenges when trying to finance a home purchase with most lenders, Carrozza notes. HomeReady could ease the way for some of those who face steeper challenges than usual. "The HomeReady program is ideal for first-time homebuyers and millennials," he says.