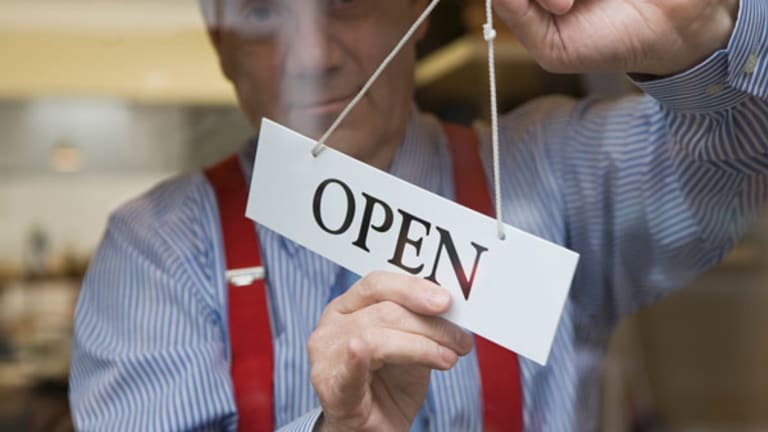 Mitch Free is founder and CEO of MFG.com, a global-sourcing marketplace for manufacturers. He writes about manufacturing, trade, globalization, outsourcing, turning a venture into a global business, angel investing and more. Free has given presentations to the Kellogg School of Business at Northwestern University, Harvard Business School, Wharton and the Society of Manufacturing Engineers.
NEW YORK (
) -- I recently earned my private pilot certification and fulfilled a lifelong dream. It took about 18 months because I had to find time to study and fly in conjunction with a hectic work and travel schedule. It was one of the most rewarding things I've ever done.
Flying takes intense preparation and focus. You have to plan the route, check the weather, maintain airspeed, keep the wings level, avoid stalls, fly by the instruments in reduced visibility and always maintain clear, concise communication.
>>Photo Gallery: 8 Terrifying Airline Secrets
Sounds a lot like running a successful business. I'm not the first to think of this parallel. Jim Murphy at AfterBurner Seminars took his experience as a fighter pilot and built a great company teaching his flawless execution model to corporations.
The other thing I learned while pursuing my passion is which companies in aviation are taking the lead and positioning themselves for future success. Everything around us has gone digital, including the cockpits of general aviation -- often referred to as "glass cockpits." Small aircraft nowadays can have technology onboard that exceeds the capabilities of a commercial airliner. I purchased a new Diamond DA40 XLS aircraft with the
Garmin
(GRMN) - Get Garmin Ltd. (GRMN) Report
G1000 cockpit. Garmin has quickly become the standard that just about every pilot is learning and loving.
There are a number of companies providing glass cockpit systems, but Garmin is clearly taking the lead. Furthermore, the same Garmin technology is being used from the smallest of aircraft all the way up to private jets. This means pilots can develop a deep proficiency in the technology and make transitioning to other aircraft, regardless of manufacturer, easier and safer. And when it comes to "stickiness," it will be very costly for anyone to displace Garmin in this category.
Garmin will continue to make money long after the sale of the hardware. I'm paying the company more than $1,000 a year for subscriptions to periodically update the databases for obstacles, airport taxi diagrams and flight charts. I also pay a $99.99 monthly subscription to
Sirius
(SIRI) - Get Sirius XM Holdings, Inc. Report
for real-time weather radar information.
I'm a big fan of companies that create a platform technology, whether it be a piece of hardware like Garmin's aviation platform,
TiVo's
(TIVO) - Get TiVo Corp. Report
DVR,
Apple's
(AAPL) - Get Apple Inc. (AAPL) Report
iPhone or
SalesForce.com's
(CRM) - Get salesforce.com, inc. Report
Web platform that is extendible and allows third-party companies to enhance the platform by developing niche applications or supply unique content valuable to the user.
In addition to running my own company, MFG.com , a platform for the world's manufacturing industry, I'm an angel investor and I always look for businesses that have recurring revenue models and some level of openness and extendibility. Such businesses tend to scale very well with a nice predictability to their revenue. I tend to shy away from companies that make a one-time sale and don't have a way to continually derive incremental revenue from their customers.