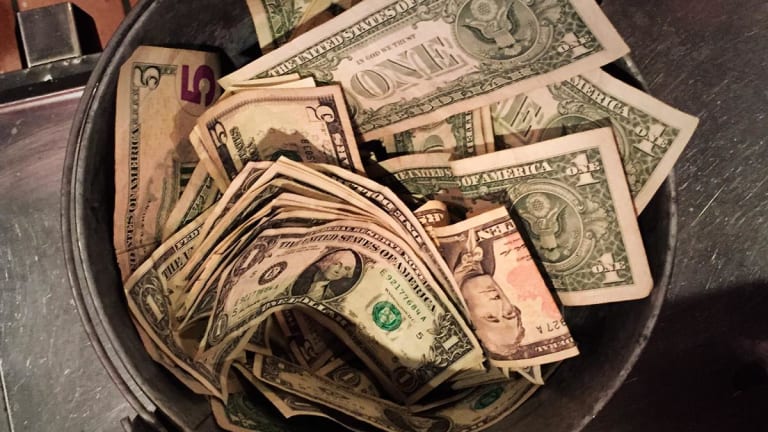 Planning Your Legacy: More Than Just Finances
Here is how to leave a strong financial legacy.
Planning your personal legacy can be a stressful process.
People often put off creating a will or estate plan because they want to avoid making difficult decisions or having stressful conversations with loved ones. The idea of death, money, and splitting possessions can create conflict. But, it doesn't have to be that way. You can help your family create a secure future and remove some of the complexity by using the "Four Pillars" of estate planning. Using these pillars, you can create a legacy that is more than just about finances - leaving lasting impressions, memories, and valuables to the loved ones you leave behind.
Pillar 1: values and life lessons
Because estate planning mainly focuses on financial aspects, people sometimes forget to provide for some of the most valuable gifts that can be passed on to the next generation of family members: experiences and memories. Your years of life encounters have given you a treasure trove of life lessons and knowledge that you can pass on to the next generation. The best way to do this is document your memories, relationships and any lessons you want to preserve.
To do this, you might use a notebook or video, or maybe even a memoir or diary. Make sure to take note of any family history, folklore, and traditions which can be easily overlooked, but may be among the most cherished and meaningful gifts you can give future generations.
Pillar 2: instructions and wishes to be fulfilled
You should also involve an attorney to ensure the necessary legal documents are in place to carry out your instructions and wishes. First, consider health and well-being directives. Is the proper insurance in place? Have you named a health care advocate? What are your wishes and directives for medical care and life support measures? To remove much of the burden from your healthcare advocate, make your living will as specific as possible, ensuring your desires are known so there are no gray areas concerning your end of life decisions.
Because health problems late in life could impede your - or a loved one's - ability to live independently, it's also important to consider living arrangements. Would living unassisted be a viable option or should you consider an assisted living facility? Do you have family living in the area that can provide help and support? Or, would a nursing home be a possibility?
Finally, you should provide clearly written instructions for the executor (or personal representative) of your will, and any trustees of any trusts you may have. It is extremely helpful for family to have access to your final wishes regarding funeral arrangements, burial, cremation, preferences for the funeral service, etc.
Pillar 3: personal possessions of emotional value
Objects associated with the loved one can cause the most conflict among family members. To preserve harmony, you will want to plan ahead by considering which items may have personal importance and special meaning. Then, talk it over with the other family members to identify which items have a special meaning for each person. Having these discussions at an early stage of the process can make it easier to decide the best way to distribute your meaningful possessions. Some families go as far as labeling items so that it is clear what goes to whom.
Pillar 4: financial assets and real estate
The final pillar focuses on the financial aspect of your life. Once again, it's a good idea to enlist the help of an attorney. When organizing your assets and real estate, you can make the process easier by breaking it down into three areas.
First, consider items of financial value. Inventory high-value items such as art, antiques, and jewelry, and determine what will happen to them. Does your will designate these items to pass on to a specific person? Will you leave them to a museum? Will you sell them and include the profits in your estate? Getting these items appraised (if they have not been recently) may also help provide additional clarity, since some items could be higher (or lower) in value than anticipated. After you have an appraisal, also make sure to adjust any insurance you may have on those items.
Next, take into account residence(s) and other real estate. Will the proceeds from the sale of your current residence go into the overall estate? What about any vacation properties such as cabins, condos, and/or timeshares? Keep in mind that owned vacation properties often hold special value and meaning to families as a gathering spot. However, vacation properties also may become difficult to hold onto if the value (and associated taxes) increase significantly after your death. Be sure to consult with your tax professional about the tax implications of a step up in basis a property may experience if it is held rather than sold during your lifetime.
Finally, evaluate all of your financial assets such as savings, investments, and retirement accounts. Also consider any trusts as well as insurance policies you may have. Determine where the proceeds from these assets will be disbursed. Will they go to family members? Will they be specified as a bequest to a charitable or other organization? If you are a business owner, you also need to have clear and explicit instructions in place regarding any sale of the business and/or property. Co-owned businesses need special consideration and agreements as to any transfer or sale of ownership shares as well as insurance for business continuation.
Planning a personal legacy is a complicated and emotional process which goes beyond just the monetary value of objects left behind. Employing the Four Pillars process may provide you and your loved ones with more clarity and peace of mind. And, you will feel more confident that your wishes have been documented to help your family share memories and plan for a more secure future, even when you are no longer there to share in them.
Kelly LaVigne, vice president of Advanced Markets for Allianz Life Insurance Company of North America.