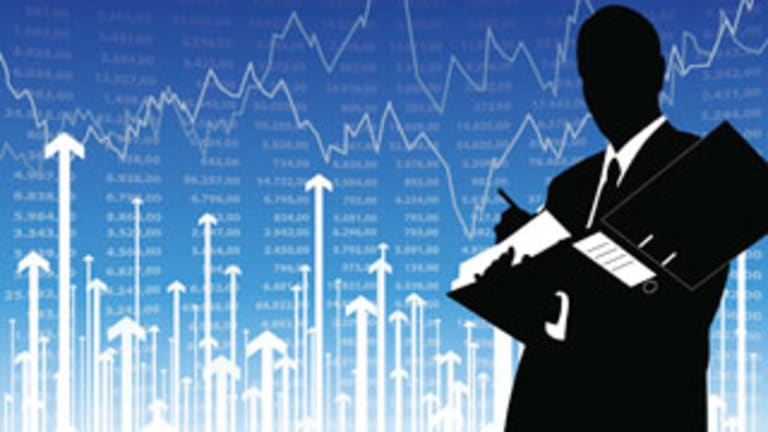 Pickens vs. Geithner on Energy Policy
The Treasury secretary isn't warm to subsidizing companies that contribute to global warming. But T. Boone Pickens has big plans for natural gas.
The Treasury secretary isn't warm to subsidizing companies that contribute to global warming. But T. Boone Pickens has big plans for natural gas.
A battle over energy policy is emerging between two financial titans and spilling into the public forum of the financial news media.
U.S. Treasury Secretary Timothy Geithner and energy investor T. Boone Pickens both made public remarks this week that showed two very different views regarding America's national energy policy.
Geithner threw the first punch Wednesday during an address to Congress over the federal budget.
Geithner said that U.S. oil and gas companies should not receive federal subsidies, including tax incentives for exploratory drilling for new energy resources, because their operations contribute to global warming.
Treasury Secretary Timothy Geithner
"We don't believe it makes sense to significantly subsidize the production and use of sources of energy that are dramatically going to add to our climate change," Geithner said to the Senate Finance Committee. "We don't think that is good economic policy and we think changing those incentives is good for the country."
Geithner made no distinction between oil drilling and natural gas drilling in his address to Congress.
Pickens responded to Geithner's comments on Thursday in an interview on CNBC. Pickens predicted that crude oil prices could surpass $75 a barrel before the end of this year, and said that more domestic drilling is needed to keep prices down and to reduce America's dependence on foreign oil.
U.S. energy companies "are on their back right now" because historically low energy prices have reduced the number of rigs in the field by "500 or 600 already," Pickens said.
"You want to get those people back to work, and you don't do it by raising taxes," Pickens said.
Pickens also said that the climate change forum must recognize the distinction between crude oil and natural gas. "Natural gas is 80 percent cleaner than diesel fuel, and diesel is foreign oil," Pickens said. "What do you want to do, subsidize OPEC?"
Pickens also delivered the latest statistics of the "Pickens Monthly Oil Report" during the interview. The U.S. imported 62% of the oil it consumed during the month of February. The imported oil amounted to $13 billion in cash that the U.S. sent to its foreign oil suppliers, Pickens said.
For companies with skin in the energy game, the stakes of the Geithner/Pickens fight are high.
If Geithner succeeds in stripping tax subsidies from the hands of domestic drillers, companies like Exxon Mobil (XOM) - Get Report, Chevron (CVX) - Get Report and ConocoPhillips (COP) - Get Report will have fewer incentives to drill in the U.S. and will likely move more of their operations overseas.
However, companies like First Solar (FSLR) - Get Report and SunPower (SPWRA) would likely benefit from increased spending for renewable energy sources.
If Pickens proves victorious, oil and gas drillers will likely continue to operate in places like the Gulf of Mexico's outer continental shelf. Given that Pickens is also working to build the world's largest wind energy farm, renewable-energy stocks would probably do well under Pickens' energy scenario too.
Pickens introduced the "Pickens Plan" to reform U.S. energy policy last summer when crude oil prices were still well over $100 a barrel. A key component of his plan involves converting America's automobile fleet to be powered by natural gas instead of crude oil-based gasoline.