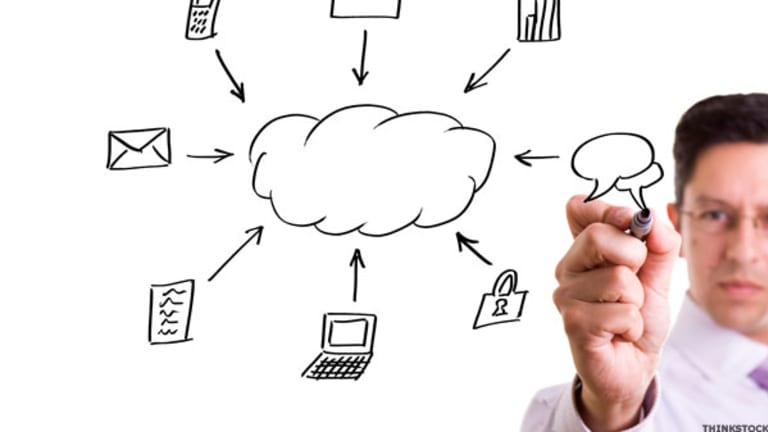 Pet Chain Breeds Loyalty Through Service
Dave Ratner, author and owner of Dave's Soda and Pet City, shares his strategy on competing with larger chains.
BOSTON (
) -- In 1975, entrepreneur Dave Ratner borrowed $5,000 from his dad and opened a soda shop in an empty Hadley, Mass., gas station. A few years later, he bought a puppy to help him meet women, which led to the observation that grocery stores were selling more dog food than soda.
Pop went the lightbulb. Today,
Dave's Soda and Pet City
employs 90 people in four Western Massachusetts locations. Soft drinks make up a mere 2% of sales, but the name stays because "When I say 'Dave's Soda and Pet City,' people say, 'what?'" he says.
Ratner, a popular speaker at small-business seminars, is the author of the new book
Creating Customer Love: Make Your Customers Love You So Much They'll Never Go Anyplace Else!
(Bridgeway Books 2009). He also hosts two animal shows on his local
ABC
and
Fox
affiliates and serves as a board member of the
Retail Advertiser & Marketing Association
, sitting alongside executives from
Best Buy
(BBY) - Get Best Buy Co., Inc. Report
,
OfficeMax
(OMX)
and
Sears Holdings
(SHLD)
. Ratner recently launched his own product line, Dave's Pet Food, available at small retailers on the East Coast.
Earlier this week, he took the time to talk to
TheStreet.com
about what it takes to compete against the big guys in a tough economy and how to make your customers love you.
After years as a retailer of other brands, you decided to launch your own line of pet food. Tell me a little about your business strategy.
Ratner
Every independent retailer knows the experience of bringing out a small brand. Eventually, the brand ends up in the big stores, and the small retailer gets screwed. My thought was that the only reason a retailer would want or need a new brand would be if they owned part of it. And so I decided that 30% of the profits from Dave's Pet Food will go into a kitty for the retailers. If, in five years,
Procter & Gamble
(PG) - Get Procter & Gamble Company Report
or
Colgate
(CL) - Get Colgate-Palmolive Company Report
buys us, 30% goes into the kitty. If we go public, 30% goes into the kitty. The retailer now has a reason to get into the brand.
How do you compete with giant discount chains like Target (TGT) - Get Target Corporation Report and Wal-Mart Stores (WMT) - Get Walmart Inc. Report?
Ratner:
No. 1, location. No. 2, we have the nicest employees in the history of the world. Our people have been there forever. No. 3, I understand what customers want: They want to be treated right when they walk into the store. They don't want you do be out of stock. They want good value, and they want a deal once in a while.
We'll spend more time and money retaining our best customers than we do looking for new ones. We call them when Fancy Feast goes on sale.
Can a small retailer offer deals without killing profit margins?
Ratner:
We've seen many instances that show that as the economy is getting worse, the price of premium pet food has gone through the roof. On really price-sensitive products we just have to kill our margins. Every cat owner uses Fancy Feast, so we just kill our margins.
A popular brand was bought out by an international company, and from the day that happened, we saw nothing but shortages and price increases. The price of a 40-pound bag of their pet food shot up from $29.99 to $50. We couldn't lower the price so we put up a big sign in our stores that said "Attention shell-shocked customers: We don't get it either."
We're looking at Halloween sales as an economic indicator. Are you seeing any effect on your business?
Ratner:
Yes. I'm embarrassed to say we do sell Halloween costumes for dogs, but we had stuff left over from last year, and this year, for the first time, we didn't buy anything new for the Halloween season.
Halloween aside, how is the economy affecting your customers' behavior?
Ratner:
This was the first time in five years that we started getting pushback for increases for prices in dog food. That just didn't happen before. Also, sales of accessories - all-natural treats and stuff like that -- have slowed down. You spend $40 on a bag of food, so you don't want to spend an extra $9. And the percentage of sales on credit cards has just exploded. That kills the retailer because of the fee you have to pay to the processors. I tell people, and this is important, that you need to police what you're paying to the
MasterCard
(MA) - Get Mastercard Incorporated Class A Report
and
Visa
(V) - Get Visa Inc. Class A Report
processing companies and you need to shop that all the time. The beautiful thing is that there are lots of companies that provide processing. There's competition. You can shop.
Many small businesses have a clear exit strategy from the get-go. Either they want to get bought by a bigger company someday, or they want to go public. What's yours?
Ratner:
I wasn't that sophisticated. My exit strategy was that I tried to buy the buildings I was in, so if someday I close down the business or my kids don't want any part of it, I still own the real estate.
A few last words on how to make customers love you?
Ratner:
This weekend I did a seminar called, "You Are Who You Hire." When I asked the participants how many of them had an employee they knew they needed to fire immediately, three-quarters of the hands shot up. The lesson is to be very slow to hire and quick to fire. And that's one way to build customer love.
-- Reported by Carmen Nobel in Boston.