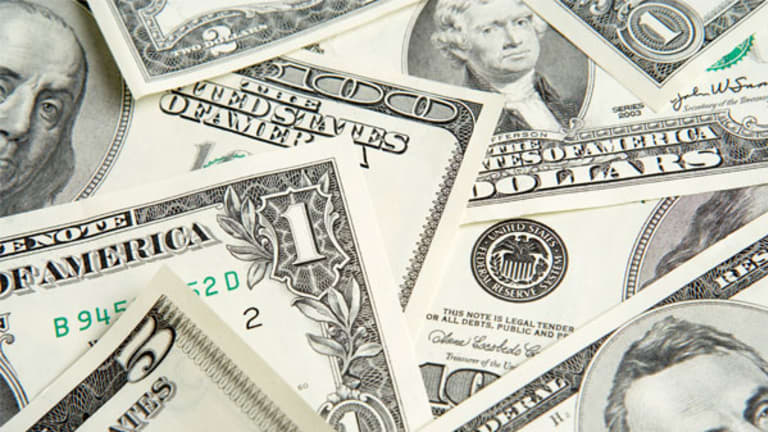 Parents Say Kids Absolutely Need Electronics, Even Smartphones
Back-to-school lists are full of expensive tech previous generation of parents wouldn't recognize -- or pay for.
NEW YORK (
) -- Back-to-school shopping goes far beyond giving kids the supplies they need to hit the ground running when school doors open. It's also a useful study on what parents believe kids need to succeed not just in the classroom, but in life.
With more and more data coming out on what parents prioritize in their
, the evidence is growing that mom and dad view back-to-school shopping as a way to separate their children from the pack and vault them up the line academically so they can snag a good college and an even better career.
The most recent
American Express
(AXP) - Get Free Report
Spending & Savings Tracker
, released Thursday, is chock full of expensive technology previous generation of parents wouldn't recognize -- and arguably wouldn't have paid for if they did.
Also see: 5 Ways Families Are Making College Affordable Again>>
Start with the average amount of cash parents are spending on back-to-school shopping this year. American Express pegs that at $1,094 -- up from $867 last year. Even given the rate of inflation,
, spending more than $1,000 on back-to-school supplies is a lot (and helps show why the school shopping season is second only to the Christmas holidays in consumer spending.)
Helping bump up that amount: Consumer electronic devices are up across the board this year in terms of spending percentiles, American Express says:
Laptops (25% this year vs. 15% last year)
Scientific calculators (18% this year vs. 15% last year)
Tablet computers (15% this year vs. 7% last year)
Mobile phones (13% this year vs. 12% last year)
e-readers (7% this year vs. 4% last year)
In addition, mom and dad aren't settling for basic cellphones anymore; seven out of 10 parents buying mobile phones for their school-age kids this month are opting for a smartphone.
While mobile phone providers subsidize the upfront cost of a cellphone (its real cost out of the box is
), monthly plans for a typical iPhone or Droid start at $40 per month. If you have three school-age kids, and all have smartphones (in addition to mom and dad's phones), the family phone budget can easily crest $350 per month, with other service charges added.
Also see: 5 Back-to-School Saving Tips You're Probably Overlooking>>
Amex also reports that the age parents deem appropriate for a smartphone purchase is down to 12 this year, a figure that might have grandma and grandpa reaching for the smelling salts -- or at least a stiff martini.
No doubt every parent believes he or she is giving the kids everything they need to succeed in the classroom. Parents are digging deep to do that, with 51% telling Amex they're cutting back on dining out to afford school shopping.
Anything for the cause -- a cause that is growing more expensive each year, particularly for high-tech gadgets.
"Gone are the days when kids only needed pencils, paper and crayons for back-to-school," says Kimberly Litt, manager of public affairs at American Express. "This year, parents are spending more on technology for their kids, not only for entertainment but to help them learn. Spending is up across the board on laptop computers, tablets, mobile phones and e-readers, and we expect technology spending for back-to-school will continue to increase in the years to come."
That's going to have major retailers and technology providers jumping for joy -- and have parents scraping their bank accounts to keep up.