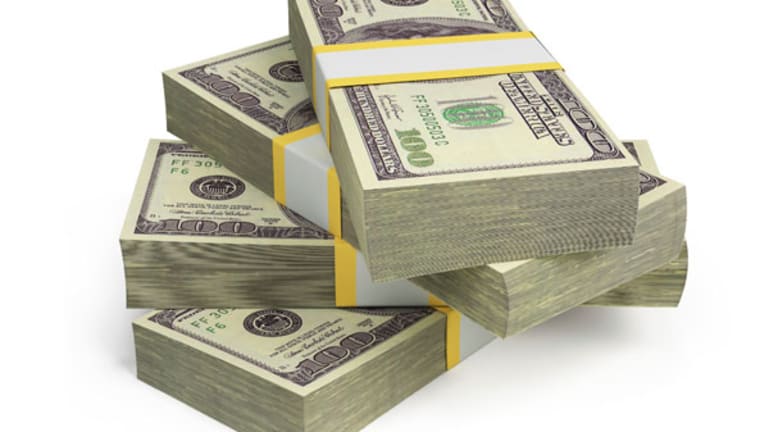 Overdraft Fees Rise Again, to $30 Average
Credit unions are taking the most advantage since passage of Dodd-Frank.
NEW YORK (
) -- The law of unintended consequences has struck again, as political efforts to curb high bank fees, mainly through the passage of the Dodd-Frank financial reform bill, apparently have fallen short for banking consumers.
In a report released Tuesday,
Moebs Services
reports the average cost of a bank checking account overdraft has risen to $30 per transaction.
On the surface, that's not a huge difference on a year-to-year basis. Moebs reports that average national overcharge fees stood at $29 per transaction last year, and a $1 uptick isn't exactly burning news.
But when you
, bank consumers are seeing a significant rise in
-- especially credit union customers:
Also see: Are Consumers Getting Ripped Off by Overdraft Fees?>>
Median national overdraft charge per transaction
Banks this year:
$30
Last year:
$30
In 2011:
$30
In 2010:
$30
In 2009:
$29
Credit unions this year:
$28
Last year:
$27
In 2011:
$25
In 2010:
$25
In 2009:
$25
Average (both) this year:
$30
Last year:
$29
In 2011:
$28
In 2010:
$28
In 2009:
$26
Financial reform did a decent job holding down overdraft charges for large bank customers (industry-wise, overall overdraft revenues are
down across the board
), although those penalties and fees didn't decline for bank consumers.
But smaller banks and credit unions weren't targeted, at least significantly so, by Congress. Thus those financial institutions were able to hike overdraft charges and escape federal government oversight.
"Despite the increases by credit unions, their overdraft fees remain $2 lower than banks, which is still a statistical difference," says Michael Moebs, economist and CEO of Moebs Services. "Credit unions' falling overdraft volume forces them to increase price to maintain revenue. Overall industry overdraft revenues fell in the first quarter to an annualized total of $31.1 billion."
If you break down the figures even further you see which banks, by size, are really ramping up overdraft charges. Financial institutions with assets between $25 billion and $50 billion saw the largest increases, rising from $30 last year to $35 per overdraft incident this year-- a rise of 16.7% in one year.
So in actuality it's midsize banks that are really keeping overdraft fees down (banks in the $10 million to $500 million asset range showed overdraft fee averages of between $25 and $29, Moebs says).
For consumers, Moebs suggest it's a Goldilocks scenario in which the lowest
are in the middle and higher fees are at the high and low end of the banking sector.
Also see: Regulator Steps Up Scrutiny of Bank Overdraft Fees>>
"Consequently, shopping can produce big savings for the consumer," Moebs says in his firm's report.
Additionally, bank overdraft fees vary widely from state to state, with Delaware and Florida consumers facing the highest penalty rates while Kansas and California consumers see the lowest.
"These variations by region, city and state demonstrate overdraft prices are starting to vary widely and are becoming factors in the local and regional marketplace rather than just following a national trend," Moebs says. "Coupled with economic factors such as taxes, seasonal trends and regulation, which influence the volume of overdraft transactions, these price and volume variances are making fee income at financial institutions a bellwether of performance."
Overdraft fees aren't going down as politicians promised.
In fact, in many cases, those average costs are rising, and hitting unwary financial consumers right where it hurts -- in the pocketbook.