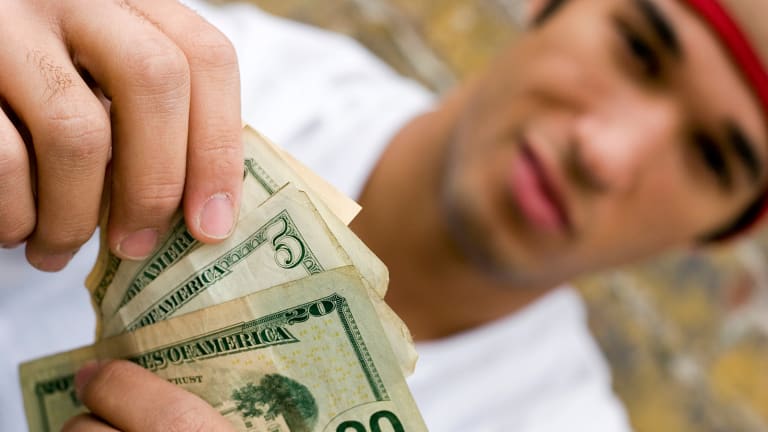 Optimistic Millennials Are Hoping to Avoid Their Parents' Mistakes
A new study shows an amazing 64% increase in the number of Millennials contributing to their 401(k) plans compared to 2013.
NEW YORK (MainStreet) — Kristiana Monterosso only was beginning college when the "Great Recession" hit — but it left a lasting impression on her.
"It seems the horror stories of people losing their retirement scared us into contributing to ours, even if small amounts at a time," said Monterosso, 24, who works for a startup in New York. "If we could squirrel away enough money each week, month or year, we know that there is a chance we can retire and retire well instead of saying, 'I'll be working until I'm dead.'"
Monterosso is not alone. A new Bank of America Merrill Lynch study shows an amazing 64% increase in the number of Millennials — those between ages 18 and 34 — contributing to their 401(k) plans compared to 2013. That increase helped push overall participation to nearly 80% among American employees with access to plans — an increase of 18% from 2013.
"One of the formative childhood/young adult experiences of the Millennial generation was the economic recession," said Megan Gerhardt, an associate professor of management at Miami University. "The heart of the recession hit the families of many Millennials when this generation was approximately 10 to 26 years old."
Gerhardt said for many, the economic losses within their families may have changed living situations, impacted college decisions and plans and may be continuing to impact when their parents can retire or how their attain financial stability later in life.
Whitney Lee, a financial advisor with Atlanta-based oXYGen Financial, said in working with Millennials daily, she has noticed how younger people are constantly learning from and trying to avoid their parent's mistakes in many ways — from divorce to investing.

"Growing up, these kids experienced the ups and downs and troubles associated with improper saving and spending alongside their parents," Lee said. "It affected the way they grew up, and shaped how they envisioned better opportunities for themselves."
Lee said she sees younger generations are taking a much more proactive approach at researching opportunities for investing and saving as well as learning to tackle the task on their own — or at least finding someone to help them with their financial concerns.
"With so much information in front of these younger eyes daily, they look at it as there is almost no excuse not to proactively begin planning for their future," she added. However, avoiding mistakes may just be part of why so many Millennials are investing, said Jeffrey Jensen Arnett, a research professor in the psychology department at Clark University. Arnett said a 2012 Clark University national survey of 18- to 29-year-olds showed 89% were "confident that eventually I will get what I want out of life."
That optimism — and a strong economy — likely plays a significant role in investing while they're young.
"Young people suffer the most when the economy goes bad, so they benefit most when it turns up again," Arnett said. "They tend to be optimistic — so they are likely to believe that investing now will pay off in the future. But only when the economy is doing well are they likely to have enough to spare so that they can afford the contribution."

Monterosso agrees despite living through the Great Recession, many in her generation look at the world's glass as half full.
"I believe there is a new sense of optimism among our generation," Monterosso said. "We believe if we work hard enough, we can change the world. Part of that change is that at some point, we can roll down to Florida, sip wine and enjoy the rest of our lives with minimal stress."