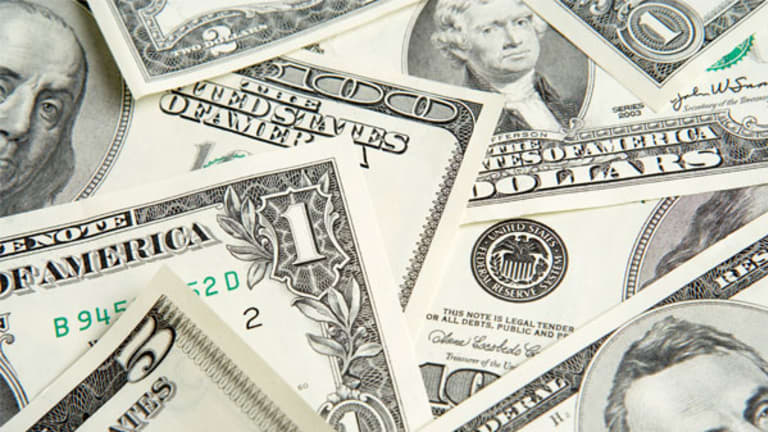 Only 1 State's Consumers Have 'Stable' Financial Health
An index measuring the overall financial stability of Americans saw a steep downturn last quarter.
NEW YORK (
) -- Things have taken a turn for the worse on Main Street.
That's the only conclusion that can be drawn from the latest iteration of the Consumer Distress Index, a gauge of consumer financial health issued on a quarterly basis by nonprofit credit counseling firm
. The index, which is on a 100-point scale, fell to 66.7 from 69.2 in the third quarter according to numbers just released by the organization. That's the biggest quarter-to-quarter drop in three years.
An index measuring the overall financial stability of Americans saw a steep downturn last quarter.
The index measures financial health in five categories: employment, housing, credit, household budgets and net worth. While credit scores improved and Americans' collective net worth saw a slight uptick, big declines in the housing and household budget categories more than wiped out those gains.
"The fragile gains made during the past one and a half years have been swept away in a single quarter," says Credability Chief Operating Officer Mark Cole in an
. "The mortgage delinquency rate is no longer improving and household budgets are being squeezed by rising gas and food costs."
Indeed, that mortgage delinquency rate is particularly troubling, rising to 8.27% from 7.08% during the quarter.
The overall result is that only one state, North Dakota, is categorized by Credability as "stable" with respect to consumer financial health, continuing to be bolstered by its
strong hiring climate
, in particular the boom related to shale oil and gas exploration in the Bakken shale rock formation. And Nevada, where
high foreclosure and unemployment rates
have been well-documented for years, is now categorized as a state in crisis, a characterization with which many economically beleaguered residents would likely agree.
If there's one clear bright spot in the numbers, it's that Americans continue to get their credit scores back on track even as the government struggles to do the same. The national score for the credit category rose two points, to 84.95, as delinquency rates and household debt as a percentage of income fell. It's the best rating in that category in more than 15 years.
>To submit a news tip, email:
.
Follow TheStreet.com on
and become a fan on