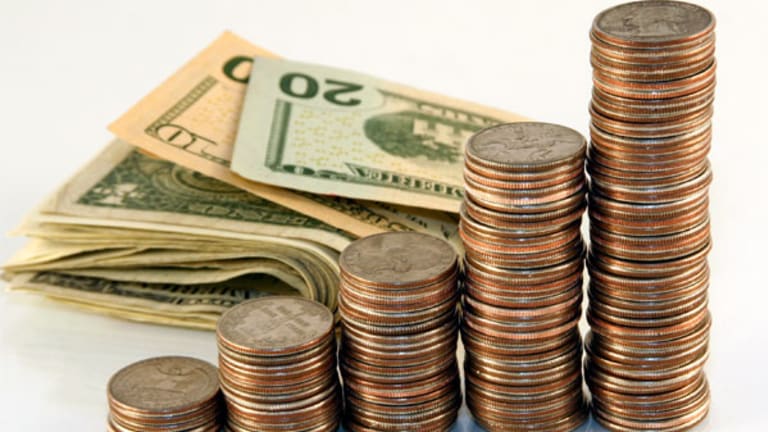 One-Third of Us Live Within Our Means, Another Third Struggles to Even Do That
Research shows most of the nation struggling to keep up financially and, in the process, hurting chances for a decent retirement.
NEW YORK (TheStreet) -- Financial consumers are able to meet their immediate money and debt obligations, but only one-third of all American adults are making decent "financial progress," according to a sweeping survey of consumer savings habits by the Consumer Federation of America and its America Saves nonprofit savings arm.
The data say that most of the nation is struggling to keep up financially and, in the process, hurting their chances for a decent retirement.
"Only about one-third of Americans are living within their means and think they are prepared for the long-term financial future," says Stephen Brobeck, executive director of the Consumer Federation of America and a founder of America Saves. "One-third are living within their means but are often not prepared for this long-term future. And one-third are struggling to live within their means."
Also see: We Don't Talk About Our No. 1 Concern: Money>>
The CFA data come at a time consumer sentiment is once again trending downward, after a brief uptick at the end of last year. In addition, a slew of other indicators, including a slow housing market, entrenched unemployment and millions of Americans 30 and under are unable to find work, buy homes or make big purchases -- a boost the U.S. economy really needs.
"These and other survey numbers reveal the continuing struggles of the American middle class," the CFA says in its study. "While unemployment rates have come down, unemployment and underemployment rates are still relatively high. More importantly, real wages have been stagnant, and fewer middle-class families are building wealth successfully through homeownership."
In addition, fewer Americans are building equity in their homes, sliding from 68% in 2010 to 54% last year. And the number of Americans who say they will pay off their homes before retirement fell from 78% in 2010 to 68% today.
Also see: How to Invest for the Milestones in Your Life>>
All those trends underscore the data in the CFA study, and point to a chronic downward quality of life for millions of Americans.
True, there are glimmers of hope, as more Americans (68%) say they are at least paying their bills, and are spending less than their household income.
But the bigger picture is a troubling one for policymakers, and even worse for American families struggling just to keep up.