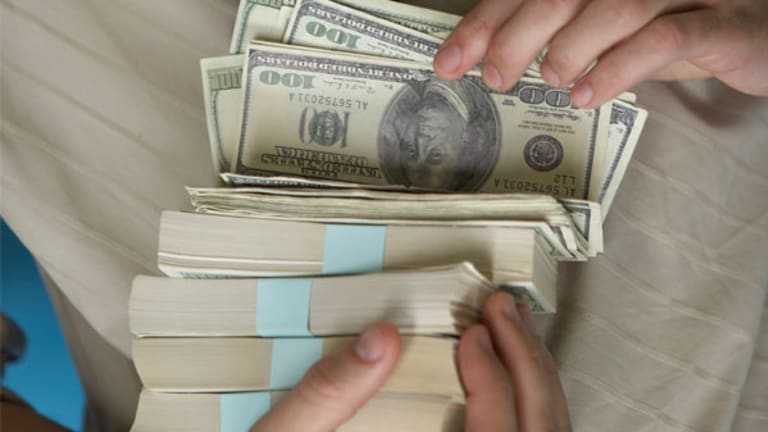 Publish date:
On Auto-Pilot With Your Health Plan? Burn $750 a Year
American workers are far too lazy about their health care plans passing on annual changes that could save as much as $750.
American workers are far too lazy about their health care plans passing on annual changes that could save as much as $750.
NEW YORK (
) -- Are American workers mismanaging their health care options to the tune of $750 annually?
That's what insurance giant Aflac says in its most recent
Aflac Workforces Report in addressing open enrollment mistakes.
"Open enrollment" is the period (usually once a year) when workers can make changes to their employee benefits. During that time, the employer lays out what employee benefits are available, and often the insurance companies and financial advisers that run most employee benefits plans make agents available to discuss open enrollment options and answer questions. Most open enrollment programs "open up" Jan. 1 for a time, so that's when most of the 56% of employees Aflac warns about are "wasting up to $750" annually.
Common mistakes include choosing the same benefits as the previous year, especially for health care, even as employees tell Aflac that health care costs are their biggest employee benefits priority.
Why the disparity? Aflac says that workers are "confused" over open enrollment options and that employers need to do a better job of bring clarity to the conversation.
According to the Aflac study, 65% of employees say they are only somewhat or not prepared for open enrollment season, and less than half of employers (49%) believe they are doing a good job communicating open enrollment options to employees.
In addition to blindly choosing the same program options every year (89% do it), mistakes include:
Choosing employee benefit options they don't need (24% of survey respondents).
Being unaware of open enrollment program/policy changes (61%).
Misjudging the amount of money contributed to flexible spending accounts (16%).
"Workers cannot afford to be in the dark about benefits options," says Audrey Boone Tillman, an executive vice president at Aflac. "Consumers today need every dollar they have, with many clipping coupons and looking for ways to save. It's critical that employees understand their benefits options during open enrollment to ensure that they don't make mistakes that cost them money."
--By Brian O'Connell
More on health insurance:
Expect to pay more for health care coverage
Granny is in danger from her prescription drugs.
Young Americans embrace health care reform.
Follow
TheStreet
on
and become a fan on