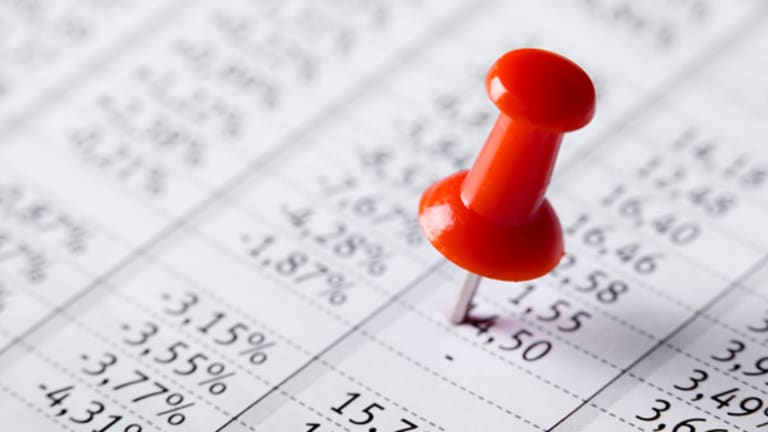 Omaha Steaks: Carving Out a 21st Century Sales Model
95-year-old family-owned and operated Omaha Steaks has carved out its future by adapting to ever-changing technology.
OMAHA, Neb. (
) -- When J.J. Simon and B.A. Simon established a local butcher shop in Omaha in 1917, there were no Groupon deals or Facebook retail stores to work into their marketing strategy. How to keep the meat fresh was the technological challenge of that age. Yet in a way,
has always been a technology pioneer when it comes to keeping fresh the direct sales business.
Omaha Steaks first adopted a process for ordering by mail and then was one of the first companies to have a toll-free number in the 1960s for customers to phone in their orders.
In fact, the secret to the family-run business's success, according to the great-great grandson of J.J. and great-grandson of B.A., is the company's quick-adaption to technological innovations that have occurred over many decades. It's a sales model that Todd Simon, the fifth-generation owner and the company's senior vice president, calls "being where the customers are." As a direct sales and marketing business, Omaha Steaks has to provide as many avenues to purchase its premium meats and seafood as the customer seeks.
As technology improved, the company added telemarketing, fax ordering and e-commerce capabilities. Today the company allows purchases to be made online, through social media, at a retail store -- Omaha Steaks has 80 locations in 28 states -- or by still sending in mail orders. (Todd's father, Fred, was inducted into the Direct Marketing Association's Hall of Fame in 2003.)
It's a secret that has seen the local butcher evolve into a direct sales company that ended 2011 with more than $450 million in annual revenue and 2,000 employees.
The story of Omaha Steaks mirrors that of the meat industry, Simon says. Back in the 19th and 20th centuries, meat suppliers didn't have the luxury of being able to transport goods a great distance. Omaha Steaks began as a supplier to local restaurants and grocery stores, and was served in dining cars on Union Pacific's luxury passenger trains in the 1940s.
"Over time, changes in technology made it so that beef and meat production could become more centralized and then distributed out regionally. But you always had, and still do have, grocery departments that have their own meat department where they cut their own steaks," he says.
Bringing steak into the 21st century
The most recent excitement for the company has been the use of social media.
The company has already administered several
Groupon
(GRPN) - Get Free Report
deals and earlier this year the company launched its mobile app. Omaha Steaks has more than 8,500
followers. Just this May, Omaha Steaks launched a
where fans can purchase products. Omaha Steaks plans to use the platform to promote exclusive offers to Facebook users as well as test new products, it says.
"You can also use the information to improve your business. It's like free market research. The important thing in social media is to keep a balance between a two-way dialogue and promotions. It's a great way to put something very special in front of the people that have already raised their hand and said 'We think you're special.' And we can reward our new customers," without spending a lot.
The company remains committed to the luddites among its loyal customer base: "Today, as a multichannel marketer we still honor the customer's desire to purchase from us in whatever way is more comfortable for the customer. We still have people, believe it or not, who mail orders in. We still have people that fax in their orders. Most of our customers either call their orders in or order online," Simon says. "We're fine with that as a company. We're totally agnostic."
"There's a conversation going on whether you're participating or not. So it's important that you participate," Simon says. "Our plan is to further expand both our social media and mobile commerce initiatives and focus on developing convenient, complete meals designed to fit the busy lifestyles of our customers."
Simon admits that the social media and mobile platforms aren't the largest contributor to sales, but says it's important to be in the space. Omaha Steaks does not release revenue by channel.
"There's a convergence happening between social media and mobile. At some point when those two converging concepts become fully integrated, there will be a lot more revenue opportunity," he adds.
Location, location, location
The focus on the virtual sales world shouldn't obscure the real world GPS advantage of the company. Omaha Steaks considers its location -- in the heart of beef land -- an advantage, because it can answer the growing consumer demand for "locally-sourced" products. Omaha Steaks also considers the aging of its meats -- an old-world art that requires time, patience and expertise -- another big competitive edge, Simon says.
"Most of the high-turnover, high-volume operations can't offer that," Simon says.
Most importantly, the company is in control of all of the facets that go into creating and selling their product.
"We cut our own steaks. We package them ourselves. We age them ourselves. We ship them ourselves. We own all of our customer touch points," he says. "Everything is within our control so we don't leave anything to chance. We think that's a big competitive advantage."
And while the company defines success as adapting to technological change, it defines its mission in an entirely different way. Omaha Steaks isn't a grocery store, nor does it really consider grocery stores its primary competitor. It's looking to sell high-quality steaks and other products to fulfill the "fine-dining family get together experience," Simon says.
"Our mission is to bring exceptional experiences to bring people together. And we view our primary competitor as any other kind of family gathering around food," primarily restaurants, he says.
Omaha Steaks is in a tight-knit group of family-owned, direct-to-consumer steak companies including
, a Chicago-based family business and
.
Gary Karp, executive vice president at consulting company Technomic, says Omaha Steaks attracts upscale consumers who are looking for more premium cuts.
"In general, consumers are looking at lots of different places. They're shopping at more locations, they're comparing prices, but there is that tier of shopper that wants premium and that's where Omaha Steaks seems to live and do well," he says.
Even if the company doesn't view itself as a grocer, Omaha Steaks' eager adaption to tech trends adds to the company's competitive advantage against grocery stores, discount bulk retailers like
Costco
(COST) - Get Free Report
and
Wal-Mart Stores
(WMT) - Get Free Report
and restaurants.
Omaha Steaks' busiest state for sales is New York.
"Many specialty food companies sell online as an adjunct to their wholesale business. Others, such as Omaha Steaks, have built their business model on direct-to-consumer sales," says Ron Tanner, vice president of communications at the National Association for Specialty Food Trade. "About 10% of specialty food consumers buy food online. They appreciate the opportunity to discover products which are not available in their geographic area."
Not just steak
Steak isn't all the company sells among its 400 premium products.
Particularly in today's health-conscious times, consumers are seeking not only "locally-sourced" products but leaner cuts of beef and other protein-filled alternatives.
The company answers that demand by offering gourmet chicken and pork. Omaha Steaks is also the largest direct-to-consumer seller of seafood, according to Simon. The company recently rebranded the product line to World Port Seafood in order to expand its distribution and appeal to customers who might not know that Omaha Steaks sells seafood.
"We haven't seen sales suffer because we've been able to answer that need," Simon says.
Omaha Steaks even created a line of pet treats, including a pet-safe jerky and a "canine cookie" treat.
"Many people will spend more money on their pets then they will on their children. We felt like we needed a couple of offerings," Simon says. "It's a novelty within our line that helps us address customer need."
What's also appealing about Omaha Steaks products is that consumers can choose their portion sizes.
"In the case of a place like Costco they're typically selling a big bulk package, whereas we can offer a very consistent individually portioned aged steak.
Our products require a lot less work on the part of the customer," Simon says.
Right now, though, the company's biggest issue isn't the value of social media, competing against the grocery giants, catering to a more health-conscious society, or whether it should launch a wasabi-seasoned pet-safe jerky (in reality, pet jerky tends to be less seasoned, less salty.) What it can't ignore is increasing commodity prices. The severe summer drought that has caused an unprecedented increase in corn and soy prices means that no matter how good the company is at marketing and planning, the economics of the business are likely to change.
"This drought is creating some issues with supply and demand. In the near term, maybe most of 2012, we will see beef prices moderate a little bit, but as we get into 2013 we will see prices go back up. The growers will have taken a lot of their stock to market. And so supply will get tight," Technomic's Karp says.
Karp's outlook is in line with a recent
report from the U.S. Department of Agriculture.
"The drought is really going to hit food prices next year," USDA economist Richard Volpe wrote. "It's already affecting corn and soybean prices, but then it has to work its way all the way through the system into feed prices and then animal prices, then wholesale prices and then finally, retail prices."
"The transmission of commodity price changes into retail prices typically takes several months to occur, and most of the impact of the drought is expected to be realized in 2013," Volpe said in a
research note that accompanied the department's outlook.
The USDA expects food prices will accelerate past other consumer costs through the end of 2013. Beef prices will rise by 5%. Overall, the USDA reports food prices will rise by up to 3.5% in 2012 and by up to 4% in 2013.
Omaha Steaks intends to keep pricing the same, even as the supply of beef declines. "We intend to continue to be as selective as we always have in sourcing and producing our beef, so that we remain the 'go to' premium beef company in the market," Simon says.
Simon family's future stake
Omaha's most famous succession planning discussion may be about a man who has a healthy love for family run businesses just like Omaha Steaks: Warren Buffett, chairman and CEO of
Berkshire Hathaway
(BRK.B) - Get Free Report
. But succession is a big discussion for Omaha Steaks as well. Today there are currently four Simon's in executive positions: Todd's father Fred, as executive vice president; his uncle Alan as chairman; and his cousin Bruce, who is the president and CEO of Omaha Steaks. The eldest of the sixth generation is just entering college.
While it is the hope that a Simon would always be a part of the 18-person senior management team, the family doesn't expect it.
"We are more interested in having the most talented people in all of the management positions of the company than we are in having family manage the business. That is just the appropriate way for a 95-year-old business to be perpetuating itself, " Simon says. "If a family member shows interest in being in the business it's not a forgone conclusion that they would ever reach a senior management level in the company. They would have to distinguish themselves the same way we would bring in somebody from the outside."
-- Written by Laurie Kulikowski in New York.
To contact Laurie Kulikowski, send an email to:
Laurie.Kulikowski@thestreet.com
.
To follow Laurie Kulikowski on Twitter, go to:
http://twitter.com/#!/LKulikowski
>To submit a news tip, email:
.
RELATED STORIES:
>>Go Daddy CEO: Hot for Small Business Owners
>>How To Prevent an IRS Audit of Your Business
>>Getting a Small Business Loan When The Bank Says No
Follow
TheStreet
on
and become a fan on
Disclosure: TheStreet's editorial policy prohibits staff editors, reporters and analysts from holding positions in any individual stocks.