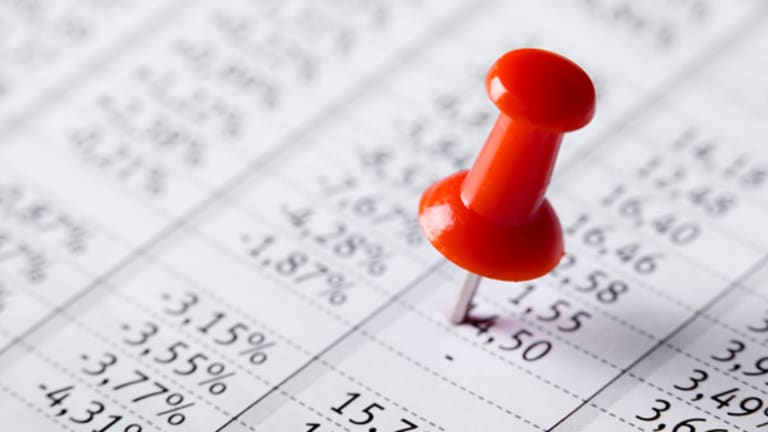 Olive Oil Franchisers Tapping U.S. Foodies For Growth
Oil & Vinegar, a high-end European retailer of olive oils and other specialty items, is tapping the US as its key franchise growth market.
Oil & Vinegar, a high-end European retailer of olive oils and other specialty items, is tapping the US as its key franchise growth market.
BELLEVUE, Wash. (
) -- Want to cook like
The Food Network's
Giada De Laurentiis, but when you try to repeat her Northern Italian recipes your efforts fall flat? Maybe it's the ingredients you're using. For instance, the generic olive oil you bought on sale at the supermarket probably doesn't live up to the extra virgin Italian olive oil that Giada likely uses on her cooking show.
Oil & Vinegar
, a Netherlands-based high-end retailer of more than 300 olive oils, aged vinegars and other specialty goods, is looking to fill that niche by appealing to the foodie and "moonlighting" chef who resides in front of many a U.S. kitchen stove top.
With eight stores already in the U.S., and plans to open seven more locations this year, Oil & Vinegar is betting that bringing the charm of Old World culinary art to U.S. customers is its best global franchise growth opportunity.
Oil & Vinegar, extending an olive branch to US foodies.
"We want guests to leave our store saying 'Wow. I just left Europe,'" says Matt Stermer, president and CEO of Oil & Vinegar USA. "We are all about an experience that touches all of the senses. Walk into a store and you are catapulted into southern Europe -- the smell of vinegar and herbs, the tastings throughout the store and the sound element capped off with the music from Mediterranean."
Essential to the experience is a wall lined with large glass containers of oils and vinegars, from which customers can taste and pour products into their own containers. By essentially making the experience as hands-on and as educational as possible with recipes and recommendations, customers will be more likely to purchase the gourmet goods for themselves and equally for their friends and family.
Oil & Vinegar says it doesn't cater to professional chefs. "We cater more to the person that is the food enthusiast and loves to cook, entertain and share," Stermer says.
Founded 13 years ago, the Oosterhout, Netherlands-based company was started by John Blogg. Blogg was on a trip to Southern Europe and saw the way the local markets and shops were selling olive oil and vinegar in large containers and how it created a great social experience. Blogg thought this social retail concept would take off in other parts of the world, according to Stermer.
There are currently 80 franchisee-owned Oil & Vinegar locations globally. In addition to the U.S., countries include: the U.K., Sweden, Denmark, Holland, Belgium, Germany, Portugal, South Africa, Brazil and, soon the company will be opening its first franchise in Canada.
The company implemented its official U.S. franchise program for the stores in 2008 -- the first U.S. location was opened in 2004 -- and so far the stores are doing well.
Oil & Vinegar's comparative U.S. store sales growth for 2011 was 8% higher than 2010. Sales growth in the first quarter of 2012 rose 12% over the same period a year earlier, according to company data.
Oil & Vinegar is now thinking of its expansion plan in the U.S. more strategically by focusing on markets where there is a strong food culture and consumers have more sophisticated food palates, says Stermer, a former
Nike
(NKE) - Get Report
executive who is also a franchisee of one of the original four U.S. stores just outside of Seattle. (The other three stores include one in Charlottesville, Va.; Missoula, Montana and Woodlands, Texas.)
New stores are slated to open this year in Alaska, Arizona, California, Florida and Louisiana. The company expects to be able to open eight to 10 stores a year in the coming years, with the hope to reach roughly 200 stores in the U.S.
Another aspect important to the success of Oil & Vinegar stores is foot traffic, one reason why the stores are primarily located in upscale malls: "Our average price ticket is around $38.
We're not selling $500-$600 items, so we need foot traffic and specifically, we require gift shopping traffic," Stermer says. "We estimate that nearly half of a store's sales are purchases given as gifts."
The company considers
Godiva
, gourmet tea company
and
Williams Sonoma
(WSM) - Get Report
to be some of its prominent brand competitors in the gift space.
"What's interesting is we want to be next to them. We share the same consumer and we believe we are able to deliver a higher level of service," Stermer says.
Stermer acknowledges that the original stores were opened without much thought given to strategic location, but rather by passionate foodies who saw the idea overseas and wanted to bring it to their hometowns.
He adds that the formal expansion plan exists now, if a potential franchisee can make a case for a store opening in an area outside of a targeted market, Oil & Vinegar would certainly consider it.
Specialty Food Sector
Research shows sales of consumer goods in general have remained flat over the past two years, but the gourmet gift category increased by double digits. Americans' surging interest in cooking shows, identifying with celebrity chefs and the products they use has likely helped this trend as well, Stermer says.
Sales of specialty foods from 2009 to 2011 rose 19.1%, currently topping $75 billion, and compared with all food sales growth of 5.1%, according to
The National Association for the Specialty Food Trade
.
Specialty foods represent just shy of 14% of all retail food sales. Eight years ago that number was significantly less, says Ron Tanner, vice president of communications at NASFT.
It's not only the expansion of products, but increased visibility of specialty goods at venues like
Bed, Bath and Beyond
( BBB),
Target
(TGT) - Get Report
, and even supermarkets that are trying to upscale their selection of products that makes for greater demand, Tanner says.
"There are a lot of companies that are really seeing great potential in going into the industry. You have companies like
Whole Foods
(WFM)
and
Traders Joe's
, small specialty food stores that are beginning to open up second and third locations, and you have a lot of creative entrepreneurs who are opening specialty food shops," Tanner says.
Olive oil is the third most purchased category for specialty foods behind chocolate and coffee, he says.
Oil & Vinegar is not the first to come to the U.S. with the idea of selling gourmet oils and vinegars. Indeed, it's an up and coming sub-sector of the gourmet food industry. Names like
Oliovera
of Los Angeles and
of Fish Creek, Wisc., have also figured out how to franchise a store that sells olive oil.
And one way to keep the costs down for owners is having them buy product in bulk and not pay for all the added necessities -- like labeling and bottling, Tanner says.
Typically, "the cost of the oil in that bottle is not the main cost of what you're paying for. By buying in bulk, it takes all that
added cost away. From the consumer's view, they're getting a better product at a lower price," he says.
Curt Campbell, who founded Oilerie with his wife Mary Jo in 2004, has 7 franchise stores. After a trip to Europe where the couple saw an Oil & Vinegar store and noticed that even delis in Poland were doing a similar thing with liquors and honey, Campbell couldn't understand why the concept wasn't in the U.S. Beyond the high-end foodie factor, Campbell also thought about olive oil's myriad of health-related benefits as a substitute for butter.
The couple trademarked the olive oil bar concept and business took off from there. Last year, the company combined did $750,000 in retail sales (excluding wholesale and web sales).
"There is this real hunger for olive oil knowledge in America," Campbell says. "We understand that our opportunity is to educate the customer ... What we're doing at the Oilerie is just taking them by the hand and showing them this is what olive oil is all about."
Campbell says in order to bring in the highest profit, the company keeps square footage of the stores to a minimum. Sales areas are only 325 square feet. He also uses only one bottle size.
"We've got the system that allows us to sell ...our core product at 3-5 times markups. In food that's unheard of. We know how to sell a lot of it and we know how to be very profitable," he says.
Campbell has big plans. In five years, he hopes to have 50 stores across the country and -- just like
Starbucks
(SBUX) - Get Report
is to coffee -- eventually he wants the Oilerie name to be "synonymous" with olive oil.
Stermer says it comes back to the experience customers receive while in the stores. "A big part of which is our broad product selection plus the service we supply. We believe the international décor, the quality of our products, and this unmatched experience produce a 'Wow' factor translating into a massive differentiator for our concept in the market," he says.
Whether it's a tasting bar or gift purchase, new and different ways are opening up for consumers to shop and purchase olive oil -- and for franchise-minded business owners and investors, it could be a concept worth tapping into.
-- Written by Laurie Kulikowski in New York.
To contact Laurie Kulikowski, send an email to:
Laurie.Kulikowski@thestreet.com
.
To follow Laurie Kulikowski on Twitter, go to:
http://twitter.com/#!/LKulikowski
>To submit a news tip, email:
.
RELATED STORIES:
>>Yes, You Can Get a Small Business Loan From a Big Bank
>>5 Tiny Companies Making Millions
>>Back to the Burger Future: A Recipe for Franchise Success?
Follow
TheStreet
on
and become a fan on
Disclosure: TheStreet's editorial policy prohibits staff editors, reporters and analysts from holding positions in any individual stocks.