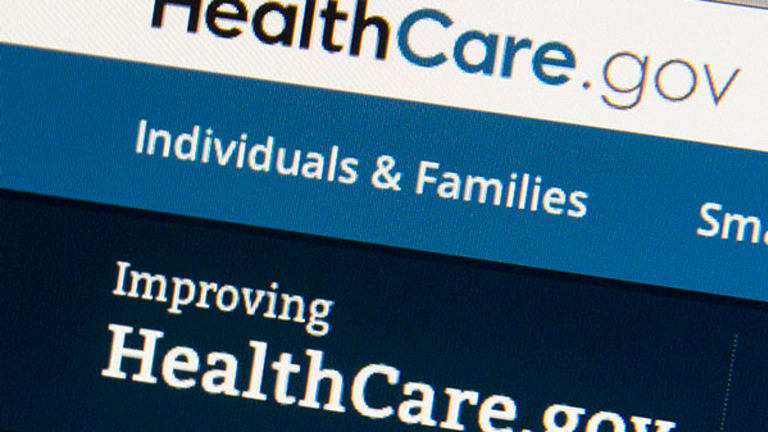 Obamacare Satisfaction Is Up, But Consumers Are Still Worried About Costs
A new study by the Kaiser Family Foundation gets into the data behind Obamacare's second open enrollment period.
NEW YORK (MainStreet) — Most of the recent noise around Obamacare has been about the high-profile lawsuit King v. Burwell, which seeks to prove that the authors of the ACA intended to write a law that didn't work. If the King plaintiffs succeed, insurance subsidies will only be made available to consumers on the state-run exchanges rather than the federal marketplace which covers most of the country.
Very quietly another story has been unfolding, however, as numbers roll in from the law's second year of open enrollment. For all of Obamacare's status as the political symbol of our time, improbably unseating even Iraq, it's the people who actually use the program that tell the real story. How well is this law working, how consistently and for whom?
A new study out of Kaiser has broken down the results of the second enrollment period. It's a subject we still don't know enough about, according to Kaiser's director of public opinion and survey research Liz Hamel, because implementation of the law is still remarkably young. With two enrollment periods down then, how is Obamacare doing?
It's stayed pretty much on track.
"I think that we found that things are pretty much the same in the second year as in the first year, but I think that was what was to be expected," Hamel said. "What we saw was a lot of stability between the first year and the second."
This is the second survey of its kind. After 2014's open enrollment Kaiser gathered data on how consumers responded to their insurance and, with some variation; this year's data look remarkably similar. This is good news for the law's supporters, who have been fighting charges of price spirals and unsustainable markets since Obamacare first began to reform the industry.
Also among the good news is that people seem to love their health insurance. When asked how they would rate their overall coverage, 74% of marketplace enrollees answered either "excellent" or "good." Another 59% rated their health insurance as either an "excellent" or "good" value relative to what they pay.
These are not the numbers of an unhappy nation and, many Democrats have pointed out, raise problems for Republicans if the Supreme Court overturns federal marketplace subsidies next month. Millions of people will lose access to Obamacare, and it turns out most of them have gotten attached.
"The fact that most people are satisfied with their plans, and the different aspects of their plans, that's something we found between the first year and the second," Hamel said. In fact, measuring public opinion on the law as it settled in was one of the big goals of this second round survey.
As Obamacare is an initiative project to expand access to health insurance, Kaiser's data supports the argument that Obamacare is a continuing success. Six in ten non-group health insurance enrollees have marketplace plans, and 83% of them meet ACA standards (ACA compliant). (To clarify terminology, an ACA-compliant plan is one that meets all of the requirements of the Affordable Care Act in terms of coverage provisions, pricing, etc. It is not necessarily offered under one of the health insurance exchanges. A non-compliant plan is one which has been grandfathered in and was allowed to continue past January 1, 2014 despite not meeting all of the law's requirements).
Enrollees on compliant plans are also considerably sicker than those who sign up for non-ACA compliant plans. It's an odd thing to brag about perhaps, but it demonstrates that the law is working as intended to expand health care access to people who need it.
Finally, 90% of enrollees say that they have no access to employer-funded health insurance. The law has been a boon to entrepreneurs, as a full quarter of non-group Obamacare recipients are self-employed, as well as vast numbers of Americans who simply have no other way of getting on a reasonable insurance plan.
Although, Hamel said, it's impossible to draw specifics from this data: "I don't think you need the survey to tell you this that a lot of these people would not have been able to get or afford insurance without the ACA."
Yet among the good, news costs remain a serious concern. According to Hamel "concerns about affordability" were an issue that cropped up repeatedly in Kaiser's surveys, and the number of people who rated the value of their plan as "excellent" dropped by eight percentage points since 2014.
"We found over four in ten saying that it was difficult to pay their insurance premium," Hamel said, "and there's a substantial share saying that they were concerned about vulnerability to high medical costs."
In fact, 56% of respondees with an ACA-compliant plan said that they "are at least somewhat worried they won't be able to afford the health services they need." 
Although Obamacare relies partly on the idea of premium support through tax credits, that's rarely enough to cover the often-high costs of medical bills when a family member gets seriously ill. Even capped deductibles and co-pays can run into the many thousands of dollars, especially on bronze and silver plans that trade off a lower premium for higher patient contributions later. Enrollees on those plans report less satisfaction with their insurance.
When asked, 16% of enrollees in ACA-compliant plans said they had had trouble paying their medical bills within the past year.
It's important to note, however, that these problems are not limited to Obamacare. Among enrollees of non-compliant plans 57% say that they are at least somewhat worried about paying medical bills in the coming year, and both members of compliant and non-compliant plans report trouble covering their monthly medical costs at the same rate (46%).
It's a lot of data to go through, but for supporters of the ACA that's a good thing. There's no big story. Midway through its second year Obamacare is edging closer to that Holy Grail of government programs: it's getting boring. Satisfaction is high and enrollment is up. Costs are going down but remain a concern for consumers in and out of Obamacare alike.
All in all, as Hamel said, "this was one where there were no big surprises."
This is perhaps the best news the White House could have going into a June where everyone is waiting on a 5-4 decision. The story of Obamacare's second year seems to be that there is no story.

-Written for MainStreet by Eric Reed, a freelance journalist who writes frequently on the subjects of career and travel. You can read more of his work at his website A Wandering Lawyer.