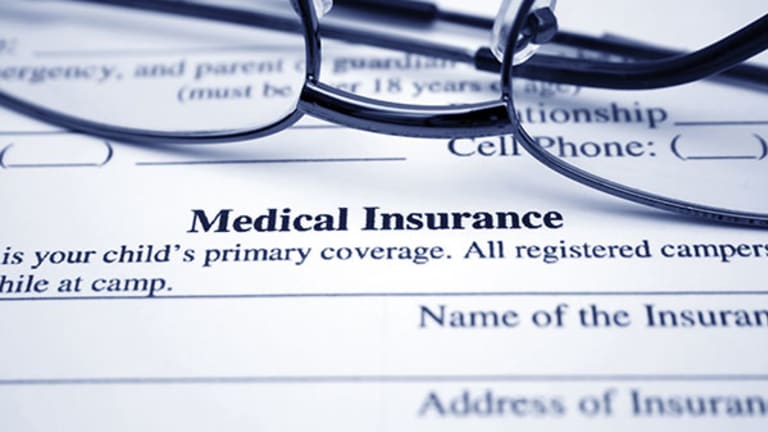 Obamacare Open Enrollment 2016 Guide: The Details and Changes You Need to Know
The open enrollment period to purchase health insurance for 2016 stared earlier this year along with an increase in the fees for not enrolling in an insurance program .
The open enrollment period to purchase health insurance for 2016 started earlier this year along with an increase in the fees consumers must pay for skipping out on enrolling in an insurance program.
Follow the guide below to find out changes to the Obamacare enrollment process and to make the most prudent choices. 

When Your Coverage Starts...
The open enrollment period started November 1 and runs through January 31, 2016. In order for a consumer's coverage to start by January 1, he must sign up and pay for a plan by December 15. (Last year's enrollment period started on Nov. 15, 2014 and ended on Feb. 15, 2015.)
Consumers who enroll in a health insurance plan by January 15 will have their coverage begin on February 1, 2016.
For consumers who wait until the last minute to enroll on January 31, 2016, their plan will not take effect until March 1, 2016. Unless you qualify for a special enrollment period such as moving or getting married, once you miss the deadline, you cannot purchase health insurance in 2016.
"If you don't enroll by that time you may be stuck with your old plan – or uninsured – until January 1, 2017," said Nate Purpura, vice president of consumer affairs at eHealth.com, an online health insurance exchange based in Mountain View, Calif.
Penalties Are Higher...
The tax penalty for eschewing health insurance doubled in 2016. The Affordable Care Act requires Americans to purchase qualifying health insurance coverage, so if you wind up uninsured for two consecutive months or longer in 2016, you could face a tax penalty of $695 per adult and $347.50 per child or 2.5% of your taxable household income, whichever amount is greater. The previous fine was $325 per adult and $162.50 per child or 2% of your household income.
Premium Prices Rose Again...
The average price for bronze, silver, gold and platinum options for both HMO and PPO plans all rose this year, according to eHealth statistics.
The cheapest option, the bronze plan, rose by 4.7%, while the silver option, the most popular one, rose by 5.4%. The gold plan increased the most by 8.8%, and the most expensive option, the platinum plan, rose only by 2%. Rates increased for both HMO and PPO premiums, depending on where you live.
The average premium costs for exchange-based plans rose by nearly 8% for 2016's plans, said Timothy Hoff, a health policy and management professor at the D'Amore McKim School of Business at Northeastern University in Boston.
"For consumers who use the federally supported health insurance exchanges to pick their insurance coverage, it's important to shop the various plan options offered through their particular exchange carefully this year," he said.
Over two-thirds of exchange consumers chose silver plans in 2015, and the average lowest silver plan in states with a federal exchange increased by 13% from 2015 to 2016, compared to 3.2% from 2014 to 2015, according to Avalere, a Washington, D.C. advisory company focused on healthcare business strategy and public policy.
The prices of premiums can vary widely from year to year, especially if you chose a plan with low deductible, said Justin Sydnor, an associate professor at the Wisconsin School of Business in Madison.
"The reason that happens is that the prices for plans end up reflecting the health costs of the people who choose those plans," he said. "After awhile if the prices for those plans rise, even those with lots of healthcare needs you might be better off switching to a plan with less generous coverage but a much lower yearly premium."
Research Plans and Subsidies...
Taking the time to research the plans and your option is critical because some insurance companies are eliminating some of their older plans, forcing some individuals to shop if they want to maintain coverage. Other companies will automatically enroll you in the same plan again if you do not make any changes, which could affect both your budget and health if you were planning a medical procedure.
Unless you indicated last year that you wanted your subsidies to be automatically recalculated for 2016, reapplying is your best bet. Otherwise, you would lose your subsidies on January 1.
"These subsidies can make coverage more affordable, but we recommend that everyone reapply for subsidies just to make sure they're getting the correct subsidy amount," Purpura said. "This can help you minimize the risk of having to pay some of your subsidies back at tax time."
Consumers who have seen their income rise may not qualify for subsidies and should expect to see their insurance premiums increase significantly by 10% to 20% or more.
"Some folks may see little to no increase, but it's another reason that it's a good idea to get out there and shop for 2016 coverage," he said.
Many consumers just select last year's plan and assume everything is the same. Others find the process confusing and are "overwhelmed" by having to choose one, said John Park, chief strategy officer at Alegeus, a Waltham, Mass.-based healthcare and benefit payments company
Deductibles, Co-Pays and Drug Prices...

Your current plan might include major changes in what is being offered, including the amount of your co-payments deductibles and which doctors and hospitals are included in the network. A recent eHealth report shows that high out-of-pocket costs for both medication and medical care can have a "big impact on your satisfaction with your plan, so if your old plan no longer works for you, get out and reshop for 2016 while you can," Purpura said.
With some plans disappearing altogether, check to see what the default option will be. In Texas, the Blue Cross PPO is being discontinued and consumers who do not purchase another plan will be renewed automatically into a HMO plan, said Jack Hooper, CEO of Take Command Health, an online health insurance exchange based in Dallas.
"We are big advocates for people not auto-renewing and taking time to shop around," he said.
Doctors also change networks frequently, so ensuring they are in your network can be worth it.
"It's not uncommon to show up and think you're going to pay in network rates and then get hit with a huge bill," Hooper said.
Instead of being worried about the high deductible amounts, the right number to examine is the "max-out-of-pocket" amount, which means the consumer pays full-price for all procedures and visits until you reach your deductible, Hooper said.
Too many consumers wind up overpaying for drug coverage, because nowadays many of the common ones are fairly inexpensive even without insurance.
"Insurance companies will sell you prescription benefits for $150 more a month to get a $10 copay on a drug that costs $5 at your neighborhood pharmacy," he said.
Consumers must be more proactive about the decisions they make during open enrollment, said Jill Sherer Murray, communications practice leader of Trion Group, a King of Prussia, Penn. –based Marsh & McLennan Agency.
"Gone are the days where they can move blindly and passively through the annual enrollment process," she said.