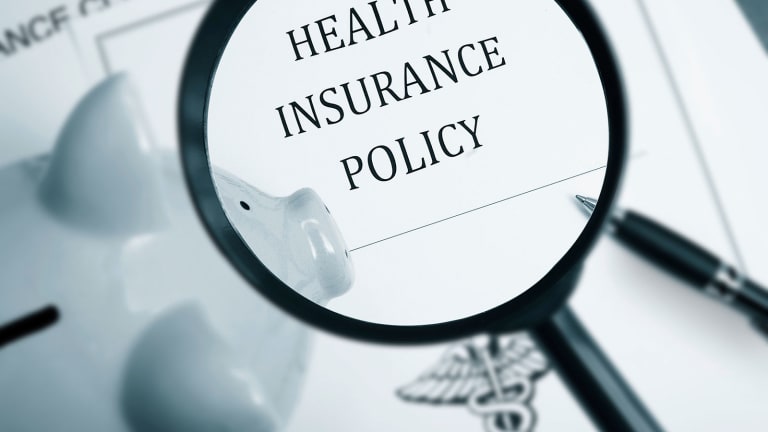 Obamacare Deadline: You Need to Buy Health Insurance Before January 31
Consumers who have dragged their feet need to choose a health insurance plan by Sunday or risk not having coverage for a year. Here's how to avoid a hefty fine.
With only a few days left until the open enrollment deadline expires on January 31, consumers who have dragged their feet need to choose a health insurance plan or risk not having coverage for a year.
The deadline for consumers to purchase insurance under the Affordable Care Act is January 31, which falls on a Sunday. After then, unless a qualifying life event occurs such as moving to a new state, turning 26 and aging out of your parent's plan, getting married or divorced or changing income to such an extent that it affects the coverage you qualify for, consumers would need to wait until 2017 to purchase healthcare coverage.
Consumers should start researching and selecting a plan and avoid waiting until Sunday to purchase a plan, because last minute shoppers tend to overlook and underestimate out-of-pocket costs such as the cost of prescription drugs, medical tests and procedures and specialist appointments, said Nate Purpura, vice president of consumer affairs at eHealth.com, an online health insurance exchange based in Mountain View, Calif.
Examining only the monthly premiums means you may wind up choosing a plan that is not affordable for your current budget.
"Give yourself time to find a plan with a deductible and copays you can actually afford," he said.
Health insurance is a complex topic, and while websites can answer many questions, insurance agents can often respond to a personal query or situation much faster and with more knowledge.
"When considering different health plans, you may have questions that can't be answered by a Google search," Purpura said. "It will be hard to get a licensed agent on the phone if you wait until the last moment. Look at your options now while you have time to talk with an expert."
Once you choose a plan, there is no going back, so determining ahead of time if your doctor is taking a certain plan is crucial. Many doctors only take a limited number of plans and if you have been going to the same physician for the past five years, ensure that you chose their network. The coverage for prescription drugs also varies within each plan, so if you take several non-generic drugs, this is another important factor to consider.
"You'll also want to make sure that your new plan covers the specific prescription drugs you use at a price that's affordable," he said.
Not waiting until hours before the deadline expires means you have time to dig through your paperwork to answer questions about subsidies or family members.
"You may want your W-2 from last year to help you estimate your 2016 income and determine your eligibility for subsidies or you may need the Social Security numbers of your spouse and children," Purpura said. "Get your paperwork together now to save yourself last-minute headaches."

Sunday Applicants
Buying your insurance on Sunday may mean you won't know if your application was accepted, because insurers will be inundated with other last minute applicants. One caveat: Expect to be stuck at your computer for a long time.
"It's a big problem every year: last minute shoppers get stuck in virtual lines trying to submit their health insurance enrollments online before the final bell," he said. "You could get stuck trying to submit your application for hours and there's a chance your enrollment won't go through in time."
Consumers should attempt to make their final selections by Thursday to avoid the rush or finding someone to answer your questions, said Jack Hooper, CEO of Take Command Health, an online health insurance exchange based in Dallas.
Using Your Coverage
The earliest your coverage can begin is March 1, which is simply business as usual, said Purpura. The coverage for insurance applications received before the 15th day of any given month will generally start on the 1st of the next month. This means that coverage for applications received later than the 15th of any given month usually begin on the 1st of the month after next.
Check with your insurer if you need to fill a prescription or see a physician if you have not received your membership card yet. They can give you the membership number or other information such as the group number which you can give your health care provider. Another option is to sign up online with the insurance company's online portal to obtain a temporary ID card.
"If you have an emergency and see a doctor before you even get your ID, you can save the bill and then file a claim later once you do get your ID," Hooper said. "It's an extra headache, but as long as your plan is approved, you'll be able to work everything out."

Opportunity to Change Plans and Tax Penalty
Some consumers bought their coverage last December for a plan which started on January 1 but found out later that their favorite doctor changed networks or that the plan will not cover new drugs they need for their treatment, he said.
"If you choose a new plan now, you can keep your old plan until the new one starts on March 1 and then cancel," Hooper said. "You can also look at getting a temporary plan to fill the gap until March 1."
The
for not having health insurance coverage rose for 2016, and now consumers are liable for $695 themselves and $347.50 per uninsured child, up to a maximum of $2,085 or 2.5% of their income, whichever is greater.
"Consumers should look at the price of health coverage in comparison to these penalties in 2016," said Hector De La Torre, executive director of Transamerica Center for Health Studies, a Los Angeles-based nonprofit group.
"It is very important for consumers to be aware that plans do not contact enrollees by phone or in person, so if an enrollee is contacted other than by mail, it is a scam" he added.