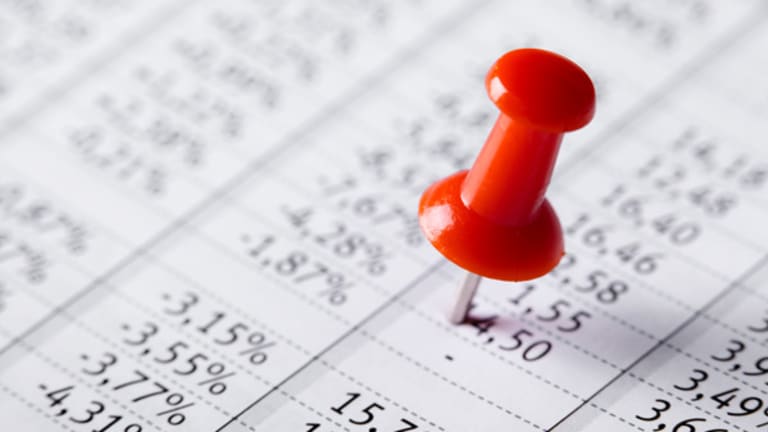 Nine Tips for Downturn Entrepreneurs
Here are some issues to consider before you strike out on your own.
What do
FedEx
(FDX)
,
Hewlett-Packard
(HPQ)
and
Apple
(AAPL)
have in common? They launched during recessions and became hugely successful.
If you're unemployed and always dreamed of being your own boss, it might seem like a good opportunity to start a business. But before you get started, be sure to do your homework.
Study the market:
Look for products and services that more established companies aren't delivering. Big firms are more likely to be distracted by the economy, opening the door for a startup to take market share.
Take the long view:
When hunting for opportunities, consider where they might lead you in five to 10 years.
Famed chef Wolfgang Puck and his company decided to go ahead with a new restaurant at the
MGM Mirage
(MGM)
and Infinity World Development's extravagant CityCenter in part because they "didn't want to miss the boat," says Tom Kaplan, senior managing partner of
.
A great idea is only half of it:
You should have passion for the concept behind your business. But you must also like doing all the things a business owner must do, such as find customers and handle vendors.
"You don't have to love everything you're doing in business, but you have to love the things you do a lot of," says Steven S. Little, author of
Duck and Recover: The Embattled Business Owner's Guide to Survival and Growth
(Wiley 2009).
Little has a friend who started a surf shop because he adored surfing. He discovered that he spent more time talking to vendors and creditors than customers.
Keep your operation lean:
Create a conservative business plan based on the lowest income possible, and then run it by a trusted business contact. While optimism is an entrepreneur's middle name, the recession demands fiscal discipline.
Starting a company doesn't have to be expensive. Get the word out through free social networking sites like
. Make use of free software like
. Check out
free bookkeeping service.
Expect to work without a salary. Take advantage of the high unemployment rate and hire workers for less.
Be aggressive:
New businesses need to work harder than larger ones to attract clients. For example, Rachel Petersen, founder of
, offered her marketing and public relations services for 50% less than those of bigger agencies.
Former Calvin Klein Jeans president Joseph Purritano promises stores that he'll deliver his Serenity Apparel clothing within five weeks, beating the four months it takes competitors who rely on overseas factories.
Make the most of your network:
Purritano's professional contacts have helped him get through the doors of
Macy's
(M)
and
Nordstrom
(JWN)
during one of the worst retail downturns in history.
"Even though there are no guarantees, my close personal relationships will ensure my Anthem Denim collection is seen and given a chance," he says.
Be flexible and offer incentives:
When Sydney Price realized that parents weren't willing to spend $1,500 for catered parties at her children's play center,
City Treehouse
, she offered them the option of renting the space for $200. She also makes the first visit of potential new clients free.
"All our new memberships come from that," she says. "And even if they don't join, it's a great awareness builder."
Invest in yourself:
With credit tight and venture capital scarce, many entrepreneurs will need to draw from their savings or borrow from friends and professional contacts to get started.
Chief Executive Kevin Reeth says that despite raising $2 million in venture capital, the free online accounting company was only able to get a corporate card with a $5,000 limit. When the company switched to
American Express
(AXP)
, they received only a $3,000 line of credit.
"Here is a start-up that was ready to spend money and the credit card company doesn't want to give it to us," he says.
Petersen says she sometimes has to wait for more than 30 days to receive payments. As a result, she makes sure to have three months worth of funds for personal and business expenses on hand.
Success stories like
General Electric
(GE)
and
Microsoft
(MSFT)
, both of which started during recessions, grab headlines. But remember there are far more tales of failure that didn't capture the spotlight.
Lan Nguyen is a freelance writer based in New York City. She has written for the New York Daily News, The Wall Street Journal, Worth magazine and Star magazine.