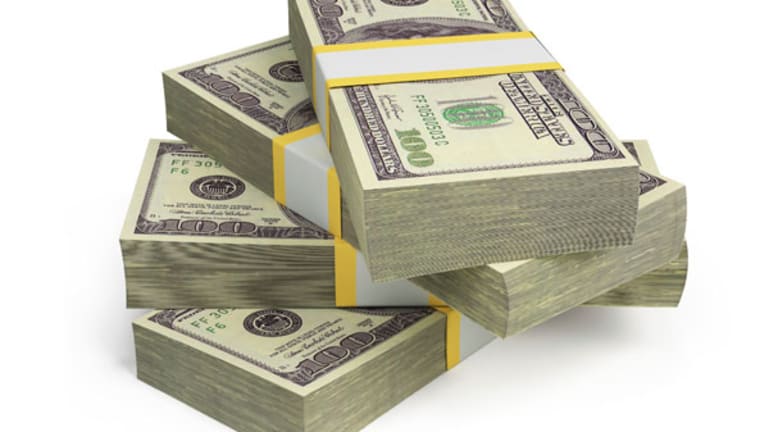 NFL Blackout Spotlights Bengals' Decline
The first Bengals home blackout in years parallels the fortunes of its coach and two fading stars.
CINCINNATI (TheStreet) -- The Cincinnati Bengals came into the season with a 10-6 campaign last year that ended in a playoff berth, a future Hall-of-Fame receiver in Terrell Owens and visions of the Super Bowl. In Week 11, they're 2-7 and off the air in their home market.
There's only one place to put the blame for the Bengals' blacked-out Sunday afternoon game against the Buffalo Bills this week, and that's on the Bengals themselves. During a season in which economic hardship fueled blackouts in Tampa and San Diego, the Bengals' blackout -- much like those of the visiting Bills -- are rooted in fan frustration that's leaving tickets untouched 72-hours before kickoff.
In those heady days before Week 1, the Bengals were feeling so great about themselves as an organization and so optimistic about their 2010 prospects that they jacked up the average ticket price at Paul Brown Stadium by 3.1% to a little more than $72, according to Team Marketing Report. By doing so, they also made it 2.8% more expensive for a family of four to attend a game than in 2009. Who could blame them? Cincinnati's unemployment rate was below the national average, fans were snapping up T.O. And Chad Ochocinco jerseys and television viewers were seeing a lot of Ochocinco on
Disney-owned
(DIS)
ABC's
Dancing With The Stars
,
Viacom
(VIA.B)
-owned VH1's
Ochocinco: The Ultimate Catch
and with Owens on
Comcast
(CMCSA)
-owned Versus'
The T. Ocho Show.
Then they played the games. A 2-1 start, including a big home win over the Baltimore Ravens, was followed by six straight losses that left the Bengals 0-for-October and searching for life in November. Never mind that five of those six opponents have winning records -- which makes the loss to their in-state rival Cleveland Browns all the tougher -- or that each of those losses came by a margin of eight points or less. It's a steep drop from Super Bowl dreams to a month and a half of losses.
It's also likely the end of an era for coach Marvin Lewis, quarterback Carson Palmer and Ochocinco, as at least one of them won't be in Cincy next season for the first time since 2003. During their time together, Lewis compiled a career record of 58-62-1 with two playoff losses, never quite capitalizing on the promise of Heisman Trophy winner Palmer and the gifted and enigmatic Ochocinco (then Chad Johnson). Palmer, meanwhile, continues to battle injuries while remaining statistically on par with last year's playoff numbers, while Ochocinco has slipped behind Owens into a secondary role and has as many reality television appearances this year as touchdowns.
Not coincidentally, this is the Bengals' first home blackout since Lewis, Palmer and Ochocinco teamed up seven years ago. Home matchups against the Browns, Chargers and New Orleans Saints are also in danger of being blacked out, as the Bengals would have to run the table to finish with a winning record this season. Fans, who saw the Bengals make the playoffs last season and the Reds make baseball's playoffs for the first time in 15 years this season, simply don't have the patience for the kind of disappearing act their Bengals are pulling now. The future of Cincinnati's core trio and free agents such as starting running back Cedric Benson may be as clear as a bowl of that city's Skyline Chili, but the message fans are sending to team and partners including
Pepsi
(PEP)
,
FedEx
(FDX)
,
Motorola
( MOT) and
AT&T
(T)
by staying at home is pretty clear: Ochocinco's terrible reality television is more entertaining than this season's team.
-- Written by Jason Notte in Boston.
>To contact the writer of this article, click here:
Jason Notte
.
>To follow the writer on Twitter, go to
.
>To submit a news tip, send an email to:
.
RELATED STORIES:
>>Four Ways To Beat A TV Blackout
>>Fans Take Blackout Fight To FCC
>>Cord Cutters Among Culprits in Cable Exodus
Jason Notte is a reporter for TheStreet.com. His writing has appeared in The New York Times, The Huffington Post, Esquire.com, Time Out New York, the Boston Herald, The Boston Phoenix, Metro newspaper and the Colorado Springs Independent.