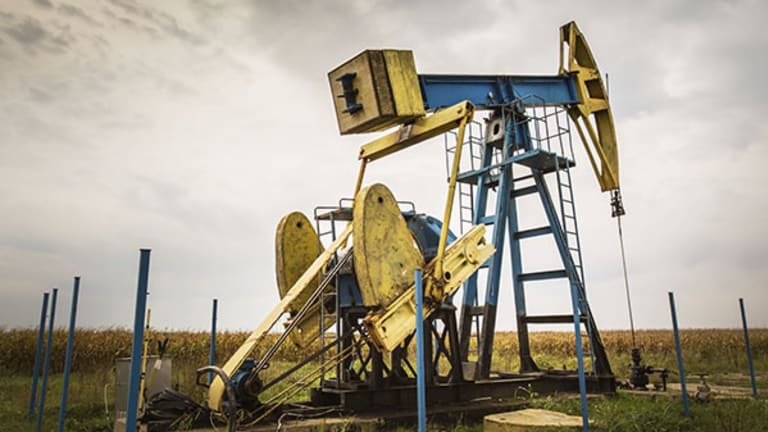 New York's Ban on Fracking: Environmental Boon or Economic Bust…or Both?
While environmental groups applaud the state's recent decision to ban the controversial practice, business leaders are calling foul, saying it will hurt the New York economy.
NEW YORK (MainStreet) — At the end of last year, New York Governor Andrew Cuomo announced that the state would not be pursuing energy development projects that require hydraulic fracturing, otherwise known as fracking. This means that the process of fracking is now banned in New York.
The ban was announced on December 18 by New York Department of Environmental Conservation Commissioner Joseph Martens after state health commissioner Howard Zucker cited a lack of long-term studies determining the safety of fracking to human and environmental health.
The decision has been met with both relief and outrage, with many environmentalists saying fracking threatens the health of groundwater resources and also worsens climate change. On the other side of the debate, business groups believe energy projects that would have been enabled by fracking would have offered a much-needed boost to the state economy. There is also concern that banning the practice in New York may start a ripple effect in other states considering similar energy projects.
"Fracking will prolong our dependence on fossil fuel -- I don't think the world can afford that," said Sarah Meyland, associate professor at the New York Institute of Technology's Center for Water Resource Management. "[W]hen you dig these wells and extract the gas, a lot of methane leaks out in the atmosphere and can also get into the shallower aquifers. Generally, these operations end up polluting the areas around the fracking activities."
However, others believe the environmental risks have been exaggerated and that banning fracking in the state will equate to a loss of new job opportunities.
Heather Briccetti, president and CEO of the The Business Council of New York, told the Syracuse News that the state's Southern Tier has one of the nation's richest shale deposits, the development of which could enormously benefit the state economy. Specifically, the state's Marcellus Shale Formation holds an estimated 2,203 trillion cubic feet of technically recoverable shale gas, according to the U.S. Energy Information Administration.
The Empire Center for Public Policy agreed with The Business Council, noting that the Southern Tier region of New York, which includes the Central and Western regions of the state, is currently suffering a "fragile and declining economy" that lacks other viable alternatives for boosting job growth.
According to the Empire Center, high-volume hydraulic fracturing operations in upstate New York would have likely resulted in the direct creation of 17,634 construction jobs and 7,161 production jobs, as well as indirectly encouraged the creation of 29,000 jobs in other sectors. The Empire Center also quoted a 2013 Manhattan Institute that 15% income growth over four years in New York counties if fracking projects were approved. Meanwhile, Binghamton and Elmira have each lost 19% of their manufacturing jobs since October 2010.
"Given the likely economic ripple effects — which would have spread into the Rochester, Syracuse and Utica-Rome areas as well — shale gas production was by far the most promising potential growth engine for a vast swath of Upstate New York," notes the Empire Center on its website.
But since fracking is a type of mining technique that pumps water, sand and an array of different chemicals (some of them known or suspected toxins and carcinogens) underground under high pressure in order to release and dredge up shale deposits, there is a significant amount of public concern over the potential harmful impact it can have on drinking water.
Additionally, some experts think the estimated economic benefits and job growth projections expected to accompany an approval of fracking in New York are vastly overstated while damaging other economic and vocational staples in the state, including New York's tourism and winery industries.
"New York's own fast growing tourism and wine industries maybe damaged by the industrialization that comes with fracking," said Susan Christopherson, a professor of City and Regional Planning at Cornell University and an economic geographer, who has conducted a series of studies on shale development. "Fracking does not create many permanent jobs and the costs, in maintaining roads and in administration and monitoring, may outweigh the tax benefits."
Likewise, many environmental experts posit that any financial benefits to fracking would be undermined by the environmental costs to damaged natural resources and contributing further to climate change.
"Over the past five years, [the development of fracking] has led to a boom in shale gas development, but almost from the start, there have been some warning signs and concerns of large environmental and public health effects," said Robert Howarth, an ecology and environmental biology professor in Cornell's College of Agriculture of Life Sciences and a greenhouse gas expert. "The scientific community has done a remarkable job of documenting these effects over the past three to four years. The unmistakable conclusion is that shale gas development poses unacceptable risks to the climate and to individuals living near shale gas fields."
--Written by Laura Kiesel for MainStreet